Apple is reportedly interested in bidding on Toshiba's NAND flash memory business, and is looking into teaming up with Foxconn to make it happen. Apple is looking to invest several billion dollars in the company for at least a 20% stake that it would share with Foxconn.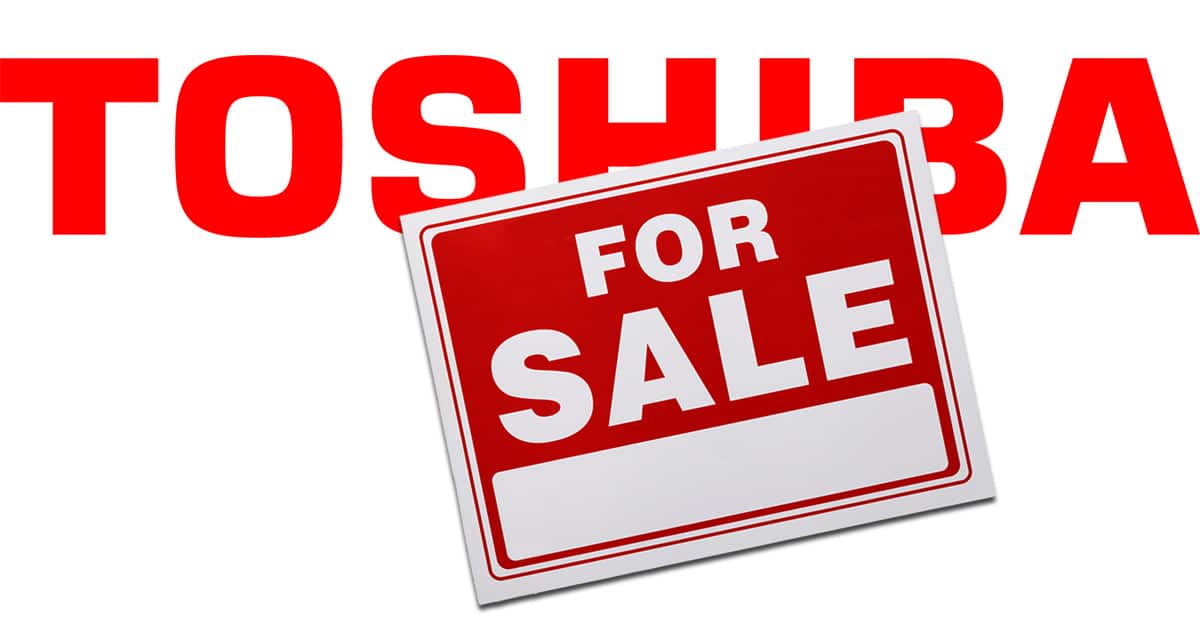 Foxconn has already bid US$27 billion for Toshiba's memory business, although Japan is leary of approving the offer if Toshiba accepts it. Foxconn isn't a Japanese company, and is seen as an unwelcome outsider, just like when it purchased Sharp.
Teaming up with Apple could, however, sweeten the pot enough to make the deal go through. Assuming the bid is accepting, Apple wants Foxconn to own 30 percent of Toshiba, according to Reuters. Toshiba would still be an owner in the business, which could make the deal more acceptable to Japanese regulators.
Toshiba is selling off its NAND flash memory business to cover a several billion dollar loss from its U.S.-based Westinghouse division that threatens the future of the entire company. Right now, Toshiba can't repay its debts or secure loans to cover expenses.
Once Toshiba has a buyer lined up it can use the deal as collateral for new loans.
The Wrench in the Toshiba NAND Business Sale
Apple and Foxconn aren't the only companies bidding on Toshiba. Broadcom has partnered with Silver Lake Partners to bid on Toshiba's business, and SK Hynix, and Western Digital are in the game, as well.
Western Digital claims it should have exclusive negotiating rights because of its partnership Toshiba. The company said Toshiba putting its memory chip business up for sale like this violates their joint venture contract.
Western Digital's claim doesn't seem to be slowing down the bidding process, but it's possible the company could throw a legal wrench in the works at some point.
Assuming Apple and Foxconn land the winning bid, this will be the first time Apple has been a memory chip company owner. The deal will be a big win for Foxconn because it'll be able to provide Apple with iPhone and iPad memory chips in addition to building the devices.
That, of course, is still a big "if." Toshiba could accept a lower bid from a Japanese company, Japanese regulators could block an Apple and Foxconn buyout, and Western Digital could stall everything with lawsuits. Right now it's a race for Toshiba to make a deal come together before its financial losses make the entire company implode.