Apple announced Tuesday direct integration of IBM's Watson Services in iOS's Core ML. This allows enterprise developers to tap into Watson's advanced machine learning technology, including the ability to tag and classify images, create new models, and train models with continuous learning. From Apple's website:
With Watson Services for Core ML, it's easy to build apps that access powerful Watson capabilities right from iPhone and iPad, so you can provide dynamic, intelligent insights that improve over time. And with the IBM Cloud Developer Console for Apple, you can quickly tap into Watson Services for Core ML and other services on IBM Cloud.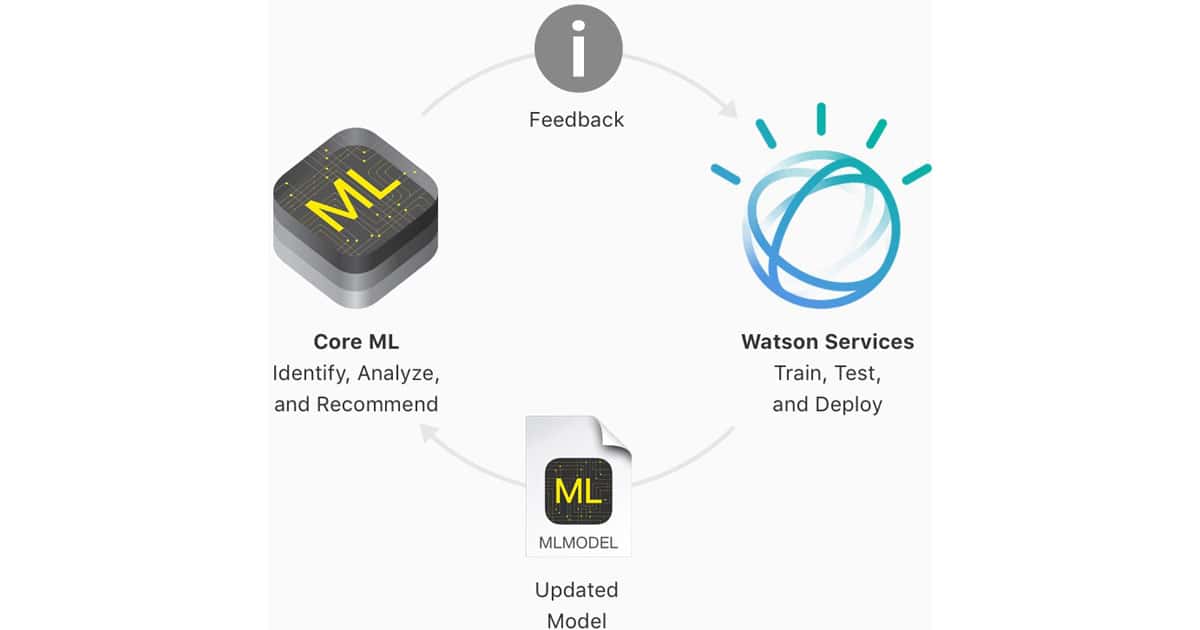 Apple & IBM
While IBM was the "it's good to have an enemy" during Steve Jobs's first tenure at Apple during the Apple ][ and original Macintosh days, the two companies have been working closely together in the enterprise space for years. The two companies have jointly developed many apps for enterprise, and IBM has developed extensive iOS integration with its enterprise services.
Watson
Watson started off life as the modern incarnation of Big Iron, and it rose to fame as a champion Jeopardy player in 2011. At its heart, however, Watson is advanced machine learning, and IBM has taken Watson into medicine, into space, and now into iOS. All of which makes having Watson available to developers within Core ML is a good boost for both Apple and IBM.