Apple is rolling out the official release of iOS 12.1 on Tuesday. The update for the iPhone, iPad, and iPod touch operating system adds Group FaceTime and eSIM support, and more.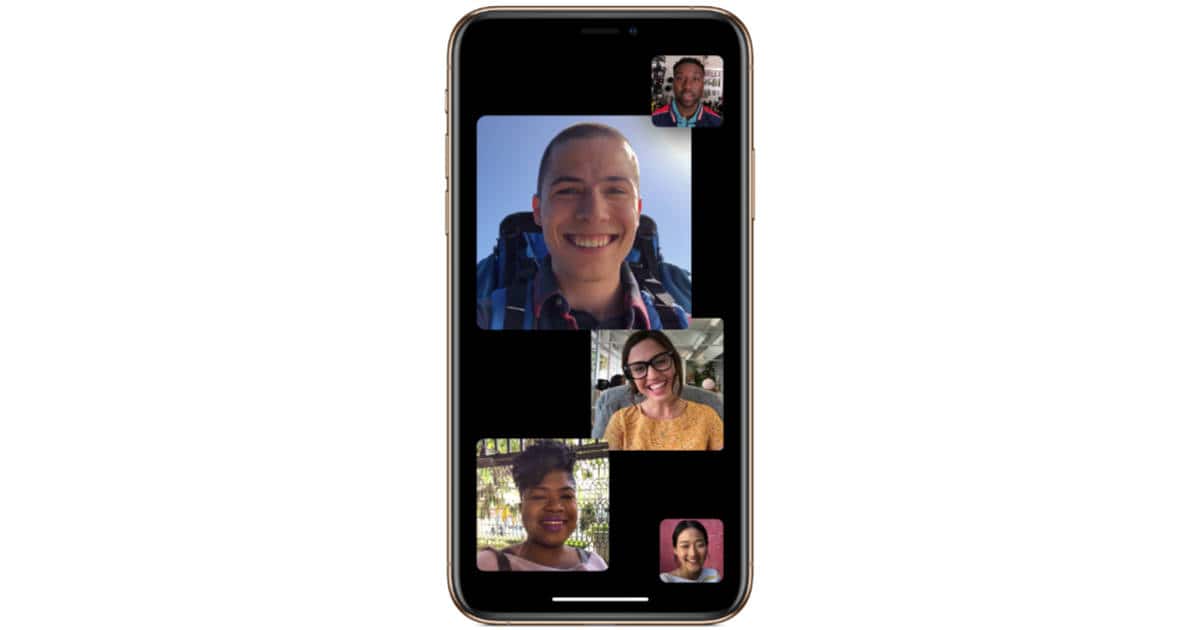 iOS 12.1 also includes new Emoji, real-time control for Portrait Mode photos, and a fix for photos on the iPhone XS and XS Max where skin looked too smooth.
Group FaceTime
Group FaceTime was announced as an iOS 12 feature, but was pulled before the official release in September. Apple promised it would come in an update before the end of the year. Looks like Apple is keeping its promise.
[iOS 12.1 Developer Beta 1 Brings Back Group FaceTime]
The new FaceTime feature lets up to 32 people in a single video chat. It auto-detects the active speaker and highlights them for the other participants, sends invites without making other participants listen to the ring notification, and is integrated into the Messages app so you start a video chat from your text conversations.
Dual SIM
iOS 12.1 enables dual SIM support for the iPhone XS, iPhone XS Max, and iPhone XR. The feature uses a standard nano-SIM and Apple's digital eSIM—the part that's new with this iOS update.
Thanks to Apple flipping on the eSIM, users can add a second cellular plan from their carrier and make or receive calls with either line.
New Emoji
iOS 12.1 adds over 70 new Emoji symbols you can use in Messages and other apps. New emoji include red heads, a wider range of ages, new foods, new animals, additional sports, and more.
[Apple Will Add 70 New Emojis to iOS 12.1]
Apple says the new emoji will be available on the Apple Watch and Mac with a software update, so there's a good chance we'll get watchOS 5.1 and macOS 10.14.1 on Tuesday, as well.
Dynamic Depth Control
Portrait Mode in the Camera app on the iPhone XS, iPhone XS Max, and iPhone XR gets more powerful in iOS 12.1 thanks to the ability to preview depth of field changes in real time before snapping a photo. You can change the depth of field after taking a photo, too. Depth Control is an option when taking selfies with the front-facing TrueDepth camera, as well.
[Here are the iOS Devices Supported by iOS 12]
iOS 12 shipped in September with Siri Shortcuts for creating custom automated actions you control with your voice, easier to manage Notifications, Screen Time management, new Animoji characters, Memoji custom Animoji characters you make, auto-fill support for third-party password managers, and more.
iOS 12.1 is a free update for compatible devices. You can find the update by going to Settings > General > Software Update on your iOS device.