Apple ditched Google as the default provider of mapping services in iOS when the company unveiled its own Maps effort in 2012. Although Apple Maps got off to a controversial and rocky start, the service has improved significantly over the years, and is now available for macOS in addition to iOS. But Google had a massive head start with maps, and despite its improvement, Apple's efforts have never quite caught up in terms of features or accuracy.
Now, however, it seems Apple is willing to do anything to top its Mountain View rival, including unleashing a fleet of flying drones. As reported today by Bloomberg, Apple is assembling a team of robotics and data-collection experts who will be tasked with using drones to capture and verify mapping and GPS data. The drones would be able to quickly update Apple's mapping databases by reading the names of street signs, confirming the path and position of less-traveled roads, and reporting areas that are under construction.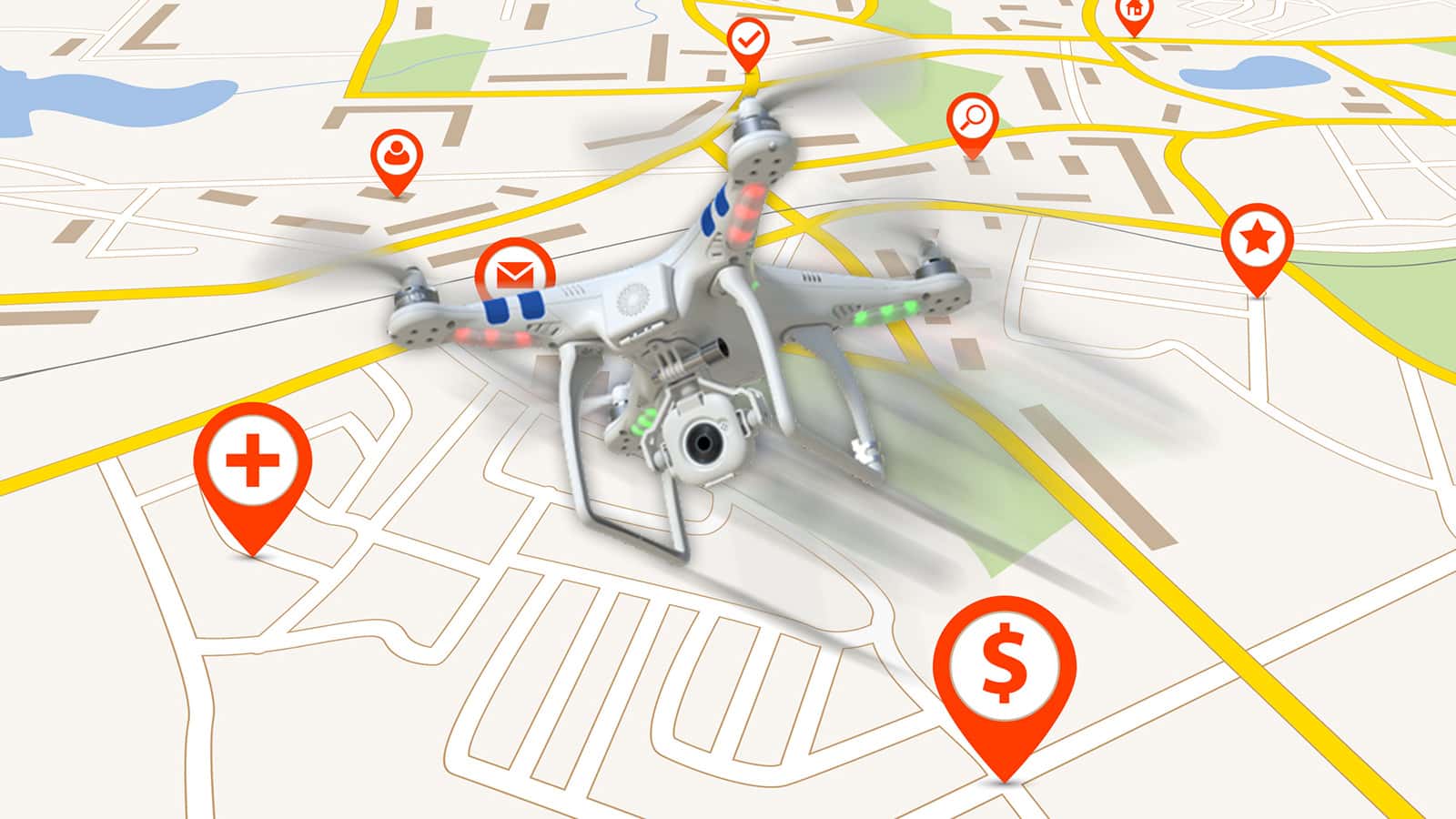 Apple currently uses a fleet of specially outfitted minivans to capture mapping data, but sources speaking with Bloomberg state that the company hopes its drone strategy will be able to provide data updates at a much faster pace.
In addition to drones, Bloomberg also reports that Apple is aiming to introduce indoor views of buildings as part of its mapping service, leveraging the technology obtained by its acquisitions of WifiSLAM in 2013 and Indoor.io in 2015. Such a feature could provide Apple's customers with navigation assistance inside "high-traffic buildings" such as airports and museums. Both initiatives are reportedly well underway, with related public-facing features planned for release as early as 2017.
Just be sure to duck if you look up and see a flying object heading your way that looks too minimalistic for its own good.