If you tried the Apple Music trial but haven't become a subscriber yet, there's good news. Apple is giving away a free extra month for you. The offer expires May 27, 2018.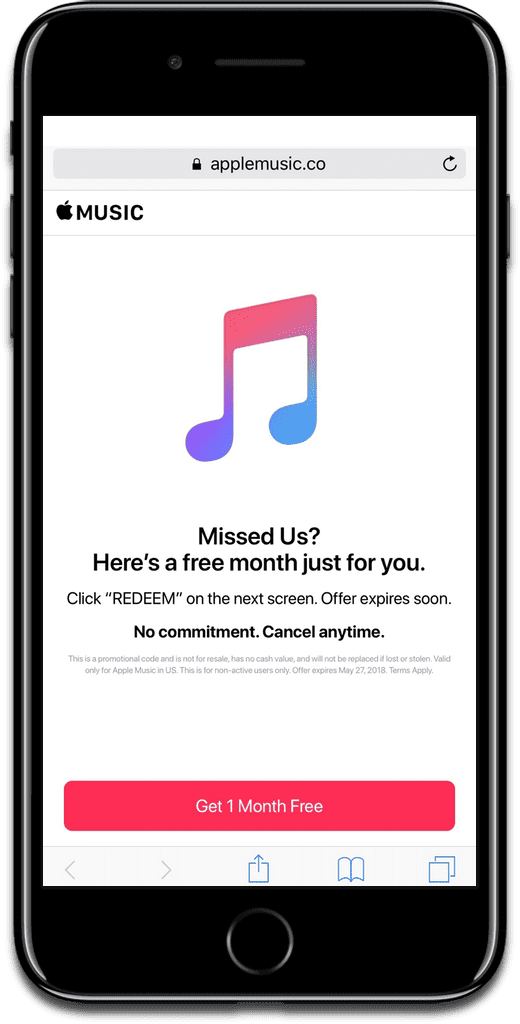 [Apple Music Tops 40 Million Subscribers, Gets a Vice President]
Apple Music Trial
People who want to try Apple Music get 3 months free to use the service. And in my opinion, it's worth subscribing. Recently, Apple Music reached 40 million subscribers, and there's a new vice president of Apple Music.
Besides music, you get access to music videos and Apple's video content like Carpool Karaoke. And there are plenty of radio stations you can listen to. You get a lot of bang for your buck at US$9.99 a month.
[Apple Music Update Makes It Possible to Play Music Video Playlists]