Apple released iTunes 12.7.4 Thursday. The update specifically adds a "new music video experience" for Apple Music. What that means in practical terms is that you can now play back-to-back videos through music video playlists. It's like MTV, without the reality crap.
To find the new video features, launch the updated iTunes, go to "Browse" for Apple Music, then click Music Videos, as shown below.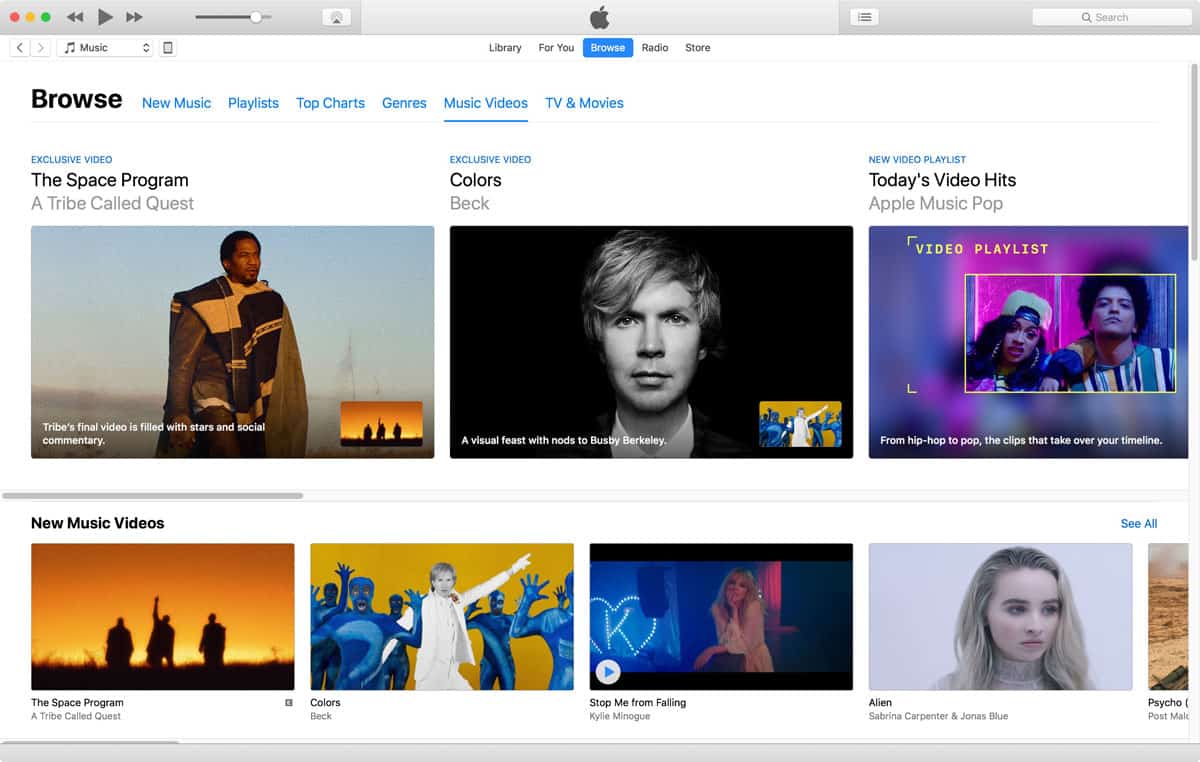 Patch notes for iTunes 12.7.4
From Apple's patch notes:
iTunes now includes a new music video experience for Apple Music. Find what's new and popular in Music Videos within Browse, and play videos back-to-back with music video playlists.
The update is a 223MB download through the Mac App Store on macOS High Sierra.