Apple's stock is hovering over US$203 Thursday morning, which means the company is getting closer to hitting a $1 trillion market cap. The stock needs to climb to $207.05 to make Apple the first company to hit the trillion dollar milestone.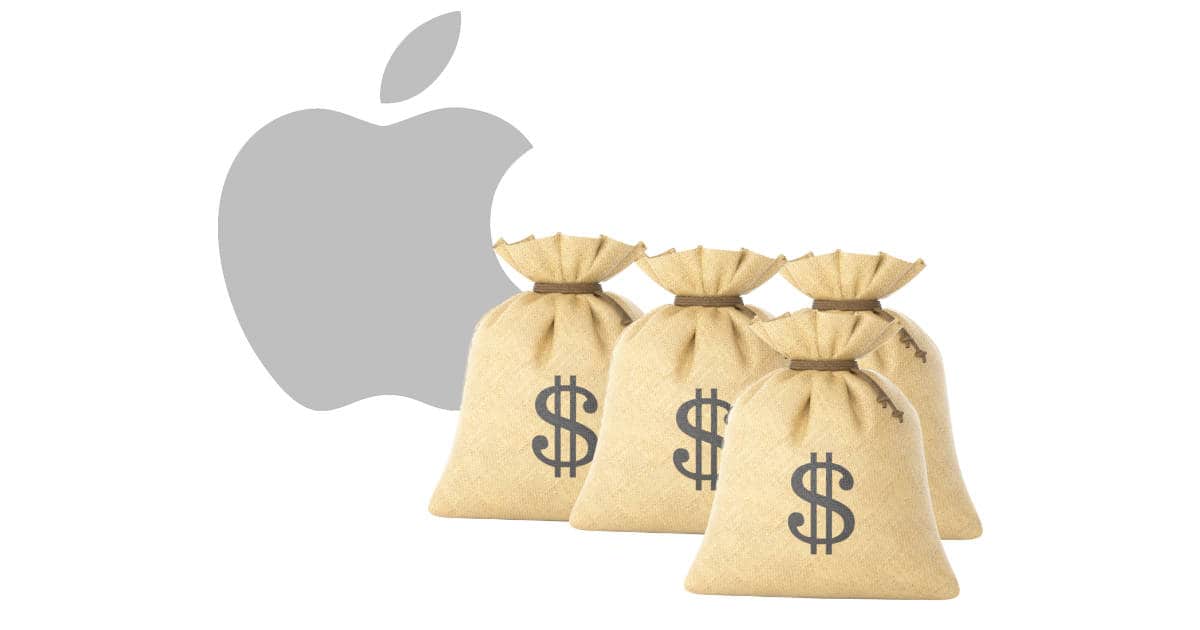 Bloomberg did the math and came up with the $207.05 figure. That's based on the company's quarterly 10Q filing showing 4,829,926,000 shares.
Apple's stock has been climbing since its 2018 third fiscal quarter earnings report on July 31st.The iPhone and Mac make reported revenue at $53.3 billion for the quarter, up 17% year over year with 41.3 million iPhones, 11.5 million iPads, and 3.7 million Macs sold. The company's wearables revenue was up 60% year over year, too.
[Apple Turns in Record June Quarter Driven by iPhone, Services, and Wearables]
[Apple's Stock Finally Tops $200]
The company's stock topped $200 in trading on Wednesday and closed at $201.50. It's been steadily climbing today and is currently sitting at $204.36, up $2.86 (+1.42%). Apple's market cap right now is $998.835 billion.
Assuming Apple's stock keeps climbing at this rate, the company's market cap is only days away from topping $1 trillion.