Apple promised an iMac with pro features will come later this year, and we got our first look at it during the company's Worldwide Developer Conference keynote presentation on Monday. The iMac Pro will sport Intel Xeon processors, and Apple says it's the most powerful computer they've ever made.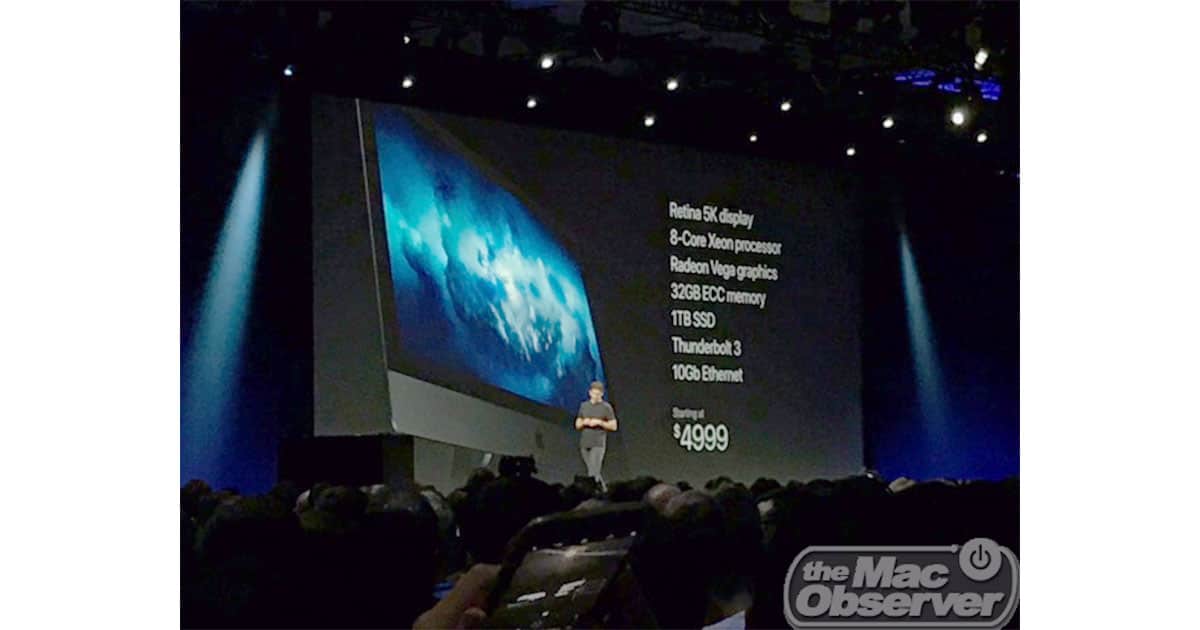 Apple is calling the iMac Pro a workstation class computer and will be available with 8 core, 10 core, and 18 core Xeon CPUs, up to 128 GB RAM, AMD Radeon Vega graphics, 4TB SSD, Thunderbolt 3 ports, 10 Gb Ethernet, and a Retina 5K display.
iMac Pro is priced starting at US$4,999 and will be available later this year.
Apple's Worldwide Developer Conference keynote us still underway. Be sure to follow along with TMO's coverage from the event.