Apple has taken over Fitbit's position as the top wearables maker for the first quarter of 2017. Wearable device shipments are on the rise, as are Apple's sales, but Fitbit's numbers are declining and the company laid off over 100 employees earlier this year.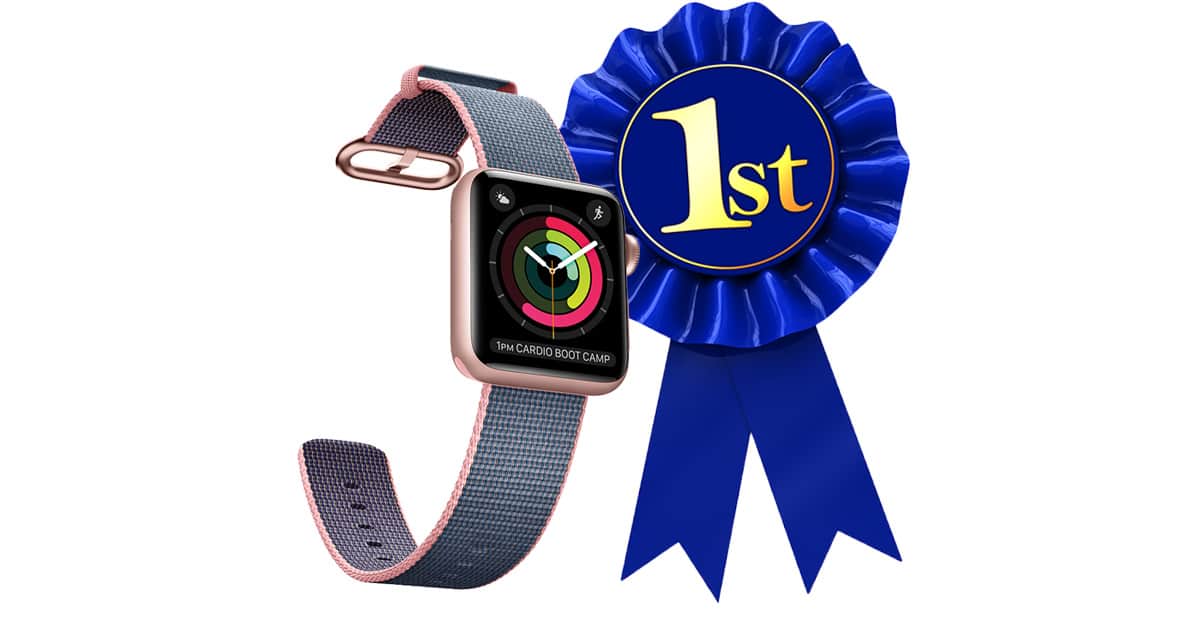 According to data from Strategy Analytics, about 3.5 million Apple Watch units shipped during the first quarter. That gives Apple 15.9% of the wearables market, up from 12.1% during the same quarter last year.
In contrast, Fitbit dropped 35% year over year from 4.5 million units to 2.9 million. Those numbers put the company in third place behind Apple and Xiaomi with a 13.2% market share. This time last yer Fitbit held 24.7% of the market.
"Fitbit shipped 2.9 million wearables worldwide in Q1 2017, falling a huge 36 percent annually from 4.5 million in Q1 2016," said Strategy Analytics Director Cliff Raskind. "Fitbit has lost its wearables leadership to Apple, due to slowing demand for its fitnessbands and a late entry to the emerging smartwatch market."
Fitbit's Wearables Decline
Fitbit was once the undisputed king of the wearables and fitness tracker market with products like the One, Blaze, and Surge. The company's lead has been eroding as consumer interest shifts away from its more traditional fitness tracker products to smartwatches.
Raskind added, "Fitbit's shipments, revenue, pricing and profit are all shrinking at the moment and the company has a major fight on its hands to recover this year."
Fitbit has had to rethink its product lineup to respond to smartwatch makers including fitness tracking features in their products. Apple Watch is a perfect example, and Apple's product design and marketing has gone a long way towards propelling the company's device above Fitbit.
Since Apple doesn't share Apple Watch sales numbers—they're pooled with Apple TV, iPod, and accessories sales—Strategy Analytics had to use other means to estimate its numbers. Considering the "other products" category that includes Apple Watch jumped up year over year from US$2.19 billion to $2.87 billion, and CEO Tim Cook said watch sales doubled, odds are pretty good SA is at least in the ballpark.
For Fitbit, the numbers don't look good. The company fell behind consumer trends, didn't get into the smartwatch market early enough, and still insists on keeping customer data locked into its own platform. The company isn't dead in the water, but it'll have to deliver something really impressive to take back its position as the top wearables maker.