While most people were putting on their new Apple Watch Series 4 over the weekend, iFixit was tearing theirs apart. Inside they found a bigger battery along with a bigger Taptic Engine, and more.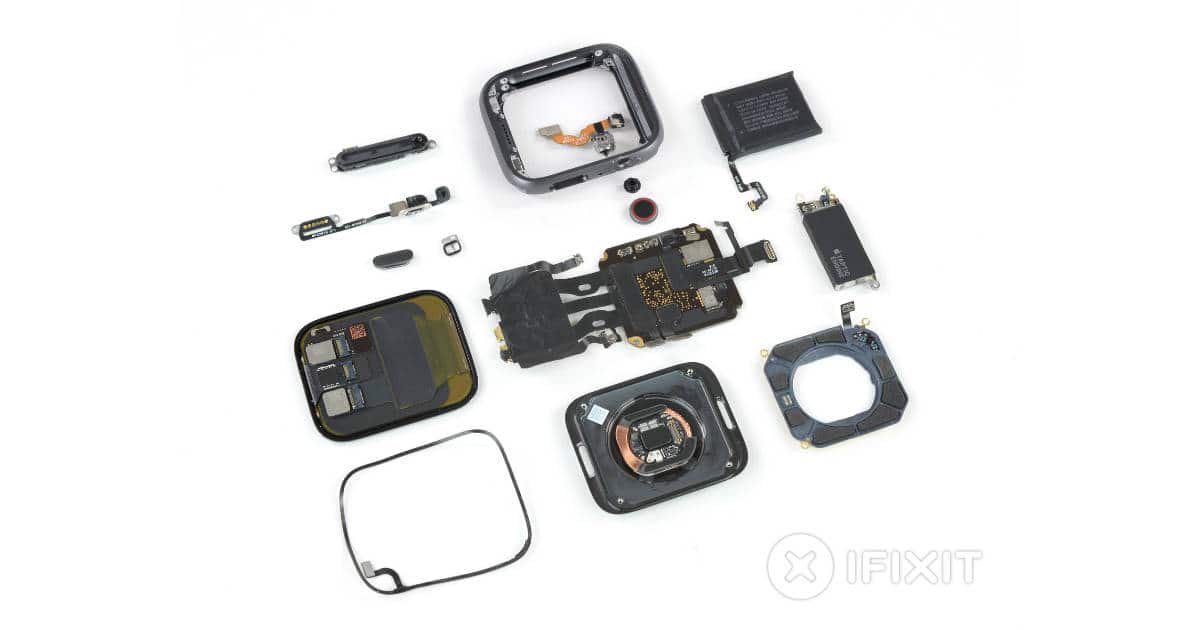 iFixit says Apple clearly put a lot of thought into redesigning the watch both inside and out. They say,
Apple has put some serious thought into the Series 4, serving up a new case, new buttons, new display, and new features. And where the first watch's internals seemed awkwardly placed and unpolished by Apple standards, for the Series 4 they really painted the back of the fence. Our teardown uncovered a streamlined antenna system, a display that's both bigger and thinner, and a new ECG conductive digital crown
Apple Watch Series 4 has a battery that's 4% bigger than previous models, despite its thinner body. That takes it from the Series 3 1.07 Wh up to 1.113 Wh.
They also note the bigger Taptic Engine takes up space that could've been used for more battery. Apparently Apple didn't think we were getting strong enough taps before.
[Apple Watch Series 4 Unboxing}
The repositioned speakers let Apple remove one of the case openings from the Series 3 model. Now the barometric sensor is tucked in along side the speakers so it doesn't need its own hole.
iFixit gives Apple Watch Series 4 a repairability score of 6 out of 10. That's the same score Apple Watch Series 3 got last year.
Apple Watch Series 4 is available in retail stores and through Apple's website. Pricing starts at US$399 for the 40mm model and $429 for the 44mm model.