Apple is teaming up with Salesforce to drive new iPhone and iPad customer service-focused apps. The partnership will help push Siri and Siri Shortcuts in customer support apps, as well as the apps consumers use for business, travel, and more.
Apple said in a statement,
Apple and Salesforce today announced a strategic partnership that brings together the number one customer relationship management platform and iOS, the world's most advanced mobile operating system, enabling powerful new mobile apps for business. Working with Apple, Salesforce is redesigning its app to embrace the native mobile platform with exclusive new features on iOS.
To put that into normal-speak, apps developed with the Salesforce platform can now make it easier for users by adding in new voice commands. Thanks to Shortcuts in iOS 12, they can automate tasks, too.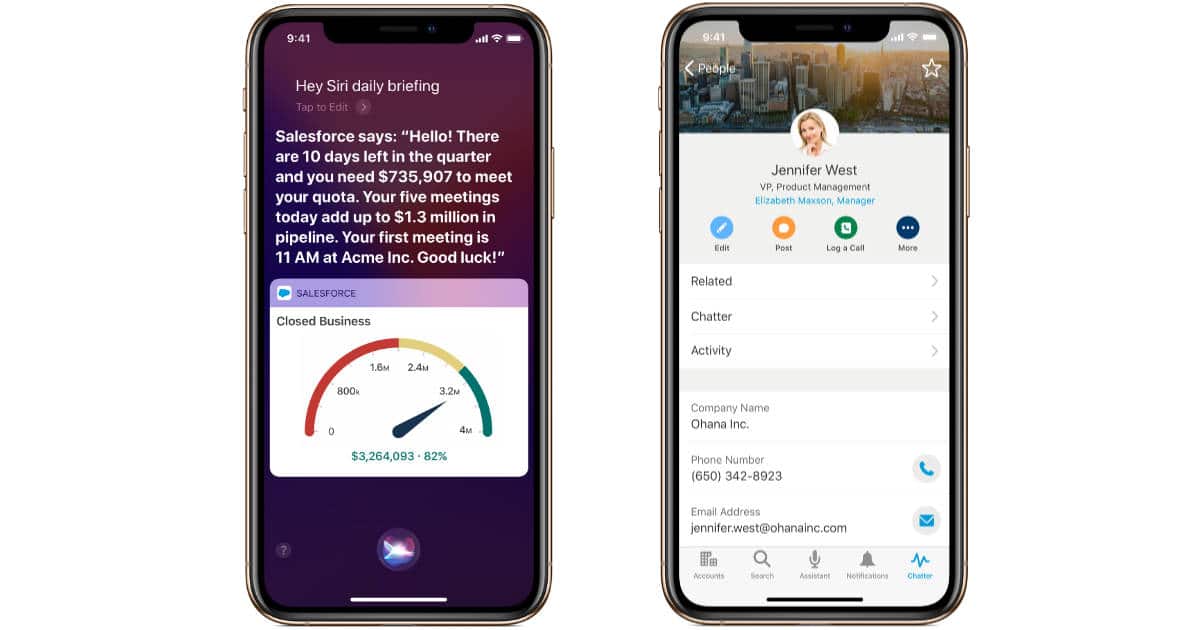 For the customer service side, that'll make it easier to stay on top of client notes and actions. For end users, they can more easily take advantage of the services businesses offer.
Imagine, for example, getting off a flight and saying, "Hey Siri, I arrived." That triggers calling an Uber, checking you in at your hotel, and sends a message back home to let your family now you're safely on the ground.
There was a time when the only option for a robust CRM platform was Windows. Apple is trying to change that to iOS, and partnering with Salesforce makes that more of a possibility.