Above Avalon always has great pieces when it comes to Apple analysis. Its latest piece is about connecting the dots to scry Apple's future.
[How to Pick Just the Right Apple Watch Series 4]
What is Apple's Future
There's a big reason why Phil Schiller spent a good portion of the keynote talking about the A12 bionic chip. Not only does it show that Apple is a capable chip manufacturer, it also means that iPhones with this chip are "AR navigators."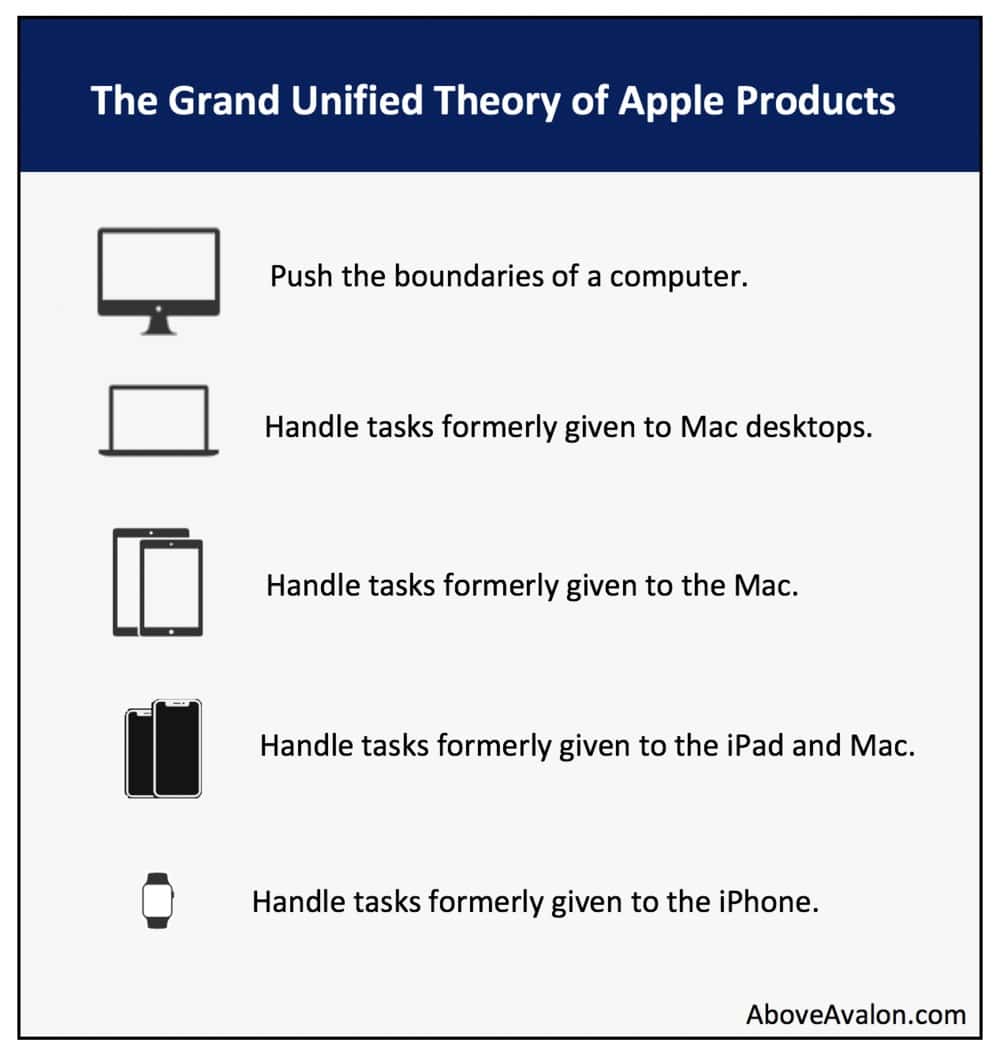 Three years ago Above Avalon put forth the Grand Unified Theory of Apple Products. It's a fantastic read and I think it makes sense. For the past couple of years I've had the belief that AR is Apple's future. And Tim Cook has said as much in interviews.
In today's TDO podcast we talked about the Apple Watch as a standalone device. My view is that if Apple creates AR glasses (and I think it will) the Apple Watch will become the iPhone and the glasses will be our screen. Combine it with AirPods and this leads to a more mobile and personal computing experience. And during the keynote Tim Cook mentioned the word "personal" several times.
…That's why iOS is not just the world's most advanced mobile operating system. It's the most personal…So it's only fitting that today, we're going to tell you about two of our most personal products – the ones that are with you everywhere that you go – and how we are going to take them even further.