Internal Apple Store training documents have revealed that watchOS 5.1.2 will bring awaited ECG functionality to the Apple Watch Series 4. The documents, seen by MacRumours, said the soon-to-be-released upgrade will include the Apple designed ECG application. Apple announced the feature in September. The company said that ECG functionality could be available in 2018, but it is not known exactly when it will launch.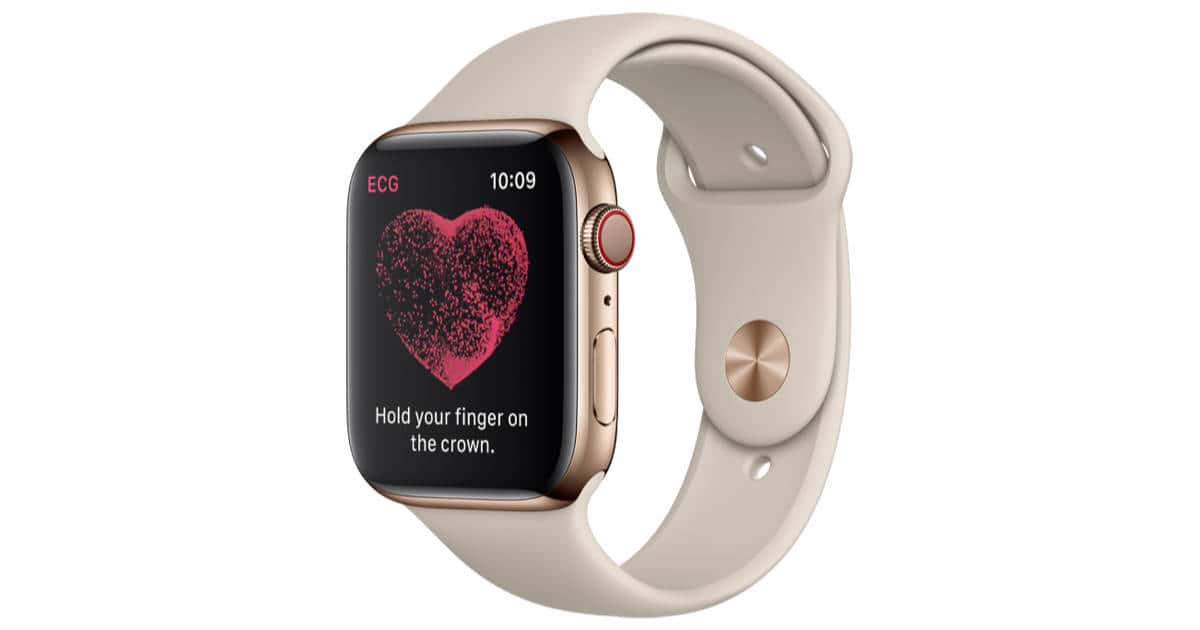 Your Apple Watch Doesn't Replace your Doctor
watchOS 5.1.2 is currently in beta and will include the ECG app. The app indicates if a user is displaying signs of a serious irregular heart rhythm known as atrial fibrillation. Users can take the required readings by placing their finger on the digital crown.
The documents instructed employees to explain that the ECG app is "not intended to be a diagnostic device or to replace traditional methods of diagnosis." Staff are also trained to explain that the app "should not be used to monitor or track disease state or change medication without first talking to a doctor."
ECG App Restrictions
The ECG app will be on the Apple Watch Series 4, making it the world's first over the counter ECG. The app will not be available in older versions of the device.
At the time of this writing, the ECG app has only been licensed for use in the US.  However, this could expanded to other countries in the future. It has been reported that Apple has already begun work to receive the appropriate license in Canada. However, it is thought UK approval will take longer.
iOS Update Required
To use the app, it is not only watchOS that needs to be updated. The training document stated that users will need to have an iPhone 5s or later model. The phone will need to have iOS 12.1.1 or later installed. iOS 12.1.1 is currently in its third phase of beta testing. It includes improvements to Facetime and new Apple Watch complications.