Redditor u/nindustrie found that Apple removed Facebook Contact Sync from macOS. An Apple engineer responded to the user's bug report, saying that sync is now gone. It was also removed from the iPhone in iOS 11.

Facebook Contact Sync
If you use Messenger and allow it to upload your contacts, they will still be synced to the service. But system-level Facebook (and Twitter) integration is gone from iOS. On the Mac, when you open System Preferences > Internet Accounts, you can add Facebook and other accounts.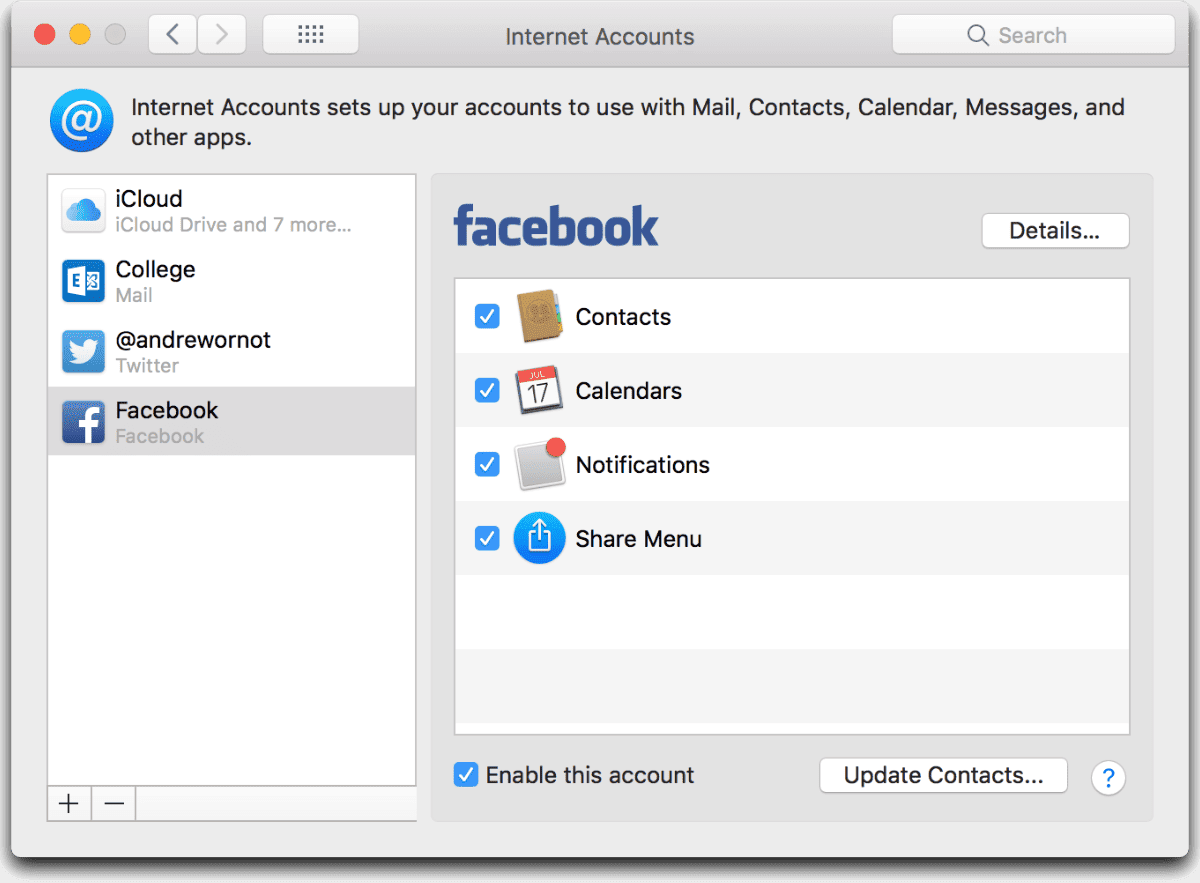 Adding Facebook will sync your contacts, calendar, and other information. If syncing is now removed, then I wonder if Apple will end up removing Facebook from Internet Accounts.