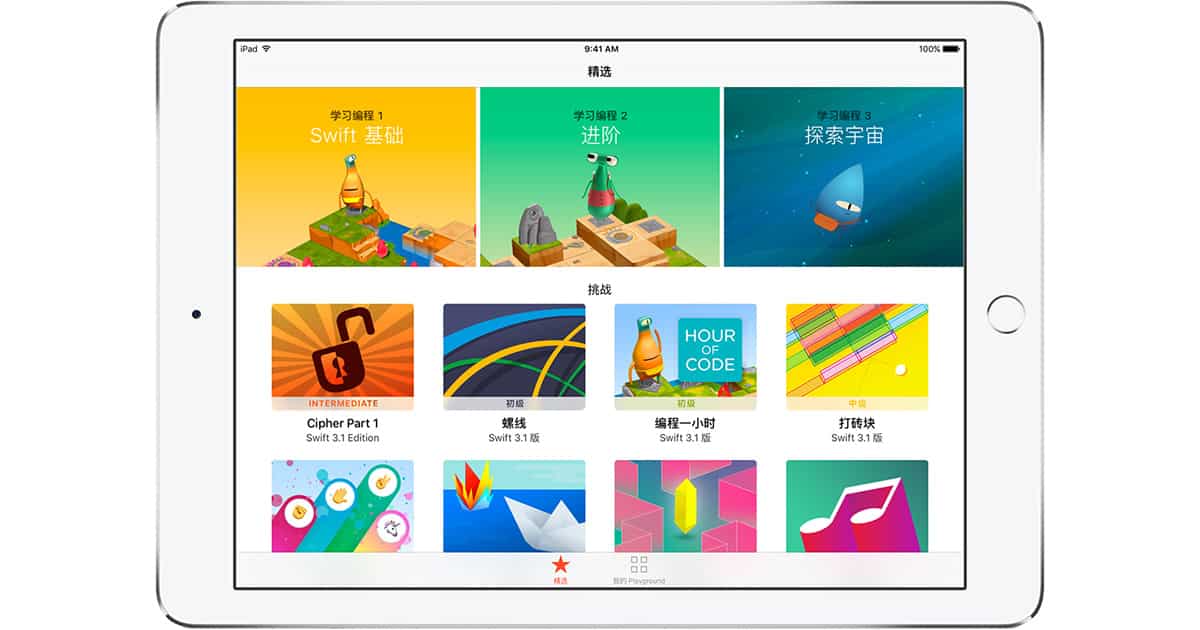 Thanks to the recent Apple "Field Trip" education event, there were many really thoughtful and well-researched articles about Apple in education this week. They may not have even been published if there hadn't been the backdrop of what Apple announced to trigger further discussion.
Here are four that I thought were really good.
These four articles provide a great overview of Apple's education standing, how the company fell behind, what it's doing to catch up and some sober assessment of why the most recent initiatives may not be enough.
The iPad Paradox
However, I want to briefly discuss the last one from The Verge. Overall, I agree with the author about Swift Playgrounds. Apple is in a bit of a pickle with programming on the iPad thanks to the way it's designed. I have pointed out before that, in the eight years of the iPad's existence, precious little progress has been made turning it into a code development platform. The security of iOS gets in the way—a double edged sword.
And so when it comes right down to it, macOS is where you want to be to really learn to code. So Apple has had to wade through that conundrum carefully. The iPad is not yet the tool of the future for kids learning to code at a moderate level. That's why inexpensive MacBook Airs are a crucial augmentation when kids arrive in middle and high school.
That said, I want to offer a (mild) counter argument. And that's in the form of toy trucks for kids. When a 5 year-old plays with a toy truck, there are some learning elements going on. Imagination, visualization, interaction with sandbox sand, etc. That's exactly what we want to happen. Later, as a young man, the person may learn to drive a real truck. (Pizza delivery!) Eventually, the former child may become a mature engineer and design trucks for GM.
In a similar fashion, Swift Playgrounds is exactly that. Play. An introductory toy that engages the mind of the child. Sure, no Java enterprise Java code will be written. But the point is to engage the child early in creative play in a fun, productive way.
Later, Xcode will come along soon enough. And that progression, that logic, seems notably lacking in Apple's focus, perhaps, because it highlights the very limitation of iPads and iOS. It's confusing to the casual observer unless one thinks it through.
Next Page: The News Debris For The Week of March 26th. Windows 10 security—no longer a laughing matter.