For fans of the HomePod, a new version featuring a 7-inch display may arrive to the market by the beginning of 2024, at least, according to a reliable analyst. While mums the word on what the new display will entail, there are reports that Apple may be tapping into a new manufacturer for these displays.
Apple's HomePod is great for those that need a reliable speaker within their household, as the product includes a plethora of features and capabilities. In terms of newer-models, this includes Siri support, the option for stereo pairing (if you buy two), Matter support and other potential life-saving features. If the new rumors are true, a HomePod with a 7-inch display may just shake things up a bit for Apple in the smart home device market.
Kuo Predicts HomePod with 7-Inch Display
In a new post on Medium, analyst Ming-Chi Kuo not only makes some fascinating predictions about Apple's new HomePod, but also predicts that microelectronic manufacturer Tianma is expected to become a supplier of panels for Cupertino as well.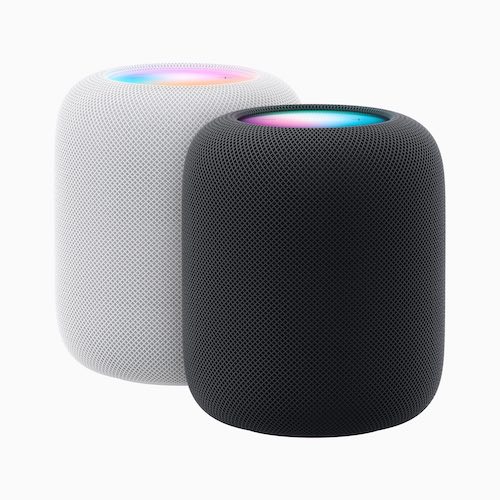 Within the post, Kuo states that Apple is looking to introduce a 7-inch HomePod by the first-quarter of 2024. According to the analyst, the new HomePod with display will offer "tighter integration" with other Apple devices. Kuo observes that this will denote a shift in Apple's strategy concerning smart home devices.
In terms of Tianma, the company will be the sole supplier of panels for this new HomePod, at least, for the time being. Of course, observant Apple fanatics are well aware that Cupertino typically prefers to keep their supply-chains diverse. Nonetheless, if all goes well, Kuo states that Tianma will also supply panels for the iPad.
Rumors and Murmurings
Regarding the rumor aspect of the situation, Kuo typically stays on the money with his predictions, often looking at supply-chain reports as evidence. This is potentially why he also makes virtually no mention of what consumers can expect from the new display. In terms of predictions, Kuo was able to predict the recently-released 2023 HomePod, though he predicted a 2022 release date.
Nonetheless, HomePod fans may likely be thrilled by the news of a display arriving to the smart-home device. While this is entirely speculation, the display would liklye help consumers with further integrating the device into their home. It's not hard to imagine that the display could potentially serve as an information hub for the user, displaying information in real-time. It is also possible that the new HomePod could integrate with FaceTime.
Of course, this is not the only time Apple fans have heard murmurings of a HomePod with a display. Though, this may be one of the first times specifics of the physical-aspects of the display have come to light. In terms of a HomePod with a display, rumors from Bloomberg's Mark Gurman go back as far as March 2021, with the idea that Apple would compete with Google and Amazon's offerings.
Looking at the Second-Generation HomePod
In terms of the 2023 HomePod, the second-generation model became available starting in February, with the new model offering several improvements over the first-generation. This includes a new redesign, which features "acoustically transparent mesh fabric" as well as a touch surface that is backlit. Naturally the second-generation HomePod also offers more integration with other Apple products, including the Apple TV 4K, with the ability to control the device hands-free in thanks to Siri support on the HomePod.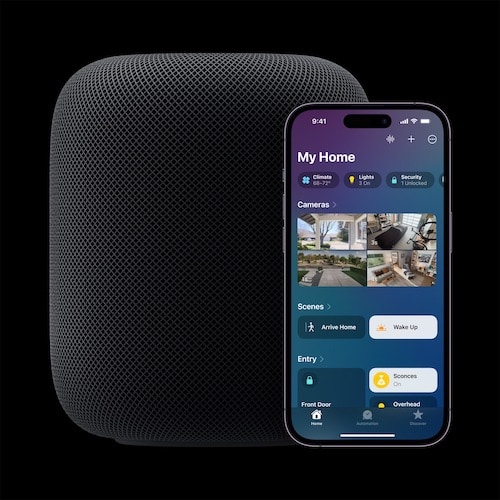 While it may be a moment before consumers get their hands on the new product, the idea of a display on the HomePod seems like a natural progression in general. At the same time, the news of Tianma jumping-in on the supply-side potentially spells good news for Apple, especially if the company is able to help with iPad display production.
With LG and Samsung being the typical suppliers of iPad panels, this naturally only helps Apple have a few more aces up their sleeve. However, considering Apple prefers to have several suppliers at the ready, it will be interesting to see if any additional suppliers move-in on the HomePod displays.
Looking Ahead
Though consumers will have to wait for more news, Kuo's predictions are typically a good lead. While consumers are likely not to hear anything from Apple until the company is ready to announce the product, more leaks are likely to come forth about the new HomePod.
Personally, it would be great to see the HomePod offer FaceTime, as this could be a great selling-point for the new device. While COVID-19 no longer has individuals bunkering in their homes, plenty of consumers will certainly find this to be an appealing feature. Not to mention the screen may also be useful for presenting real-time information to the owner. While these are just speculations from the author, no doubt Apple will have something clever in mind.