A developer is creating an app for iPad and iPhone called The Shelf. The Shelf app can be used as temporary storage for items that you want to drag and drop. Daniel Breslan, the creator of this app, says he has been working on it all summer and that it will be ready when iOS 11 launches.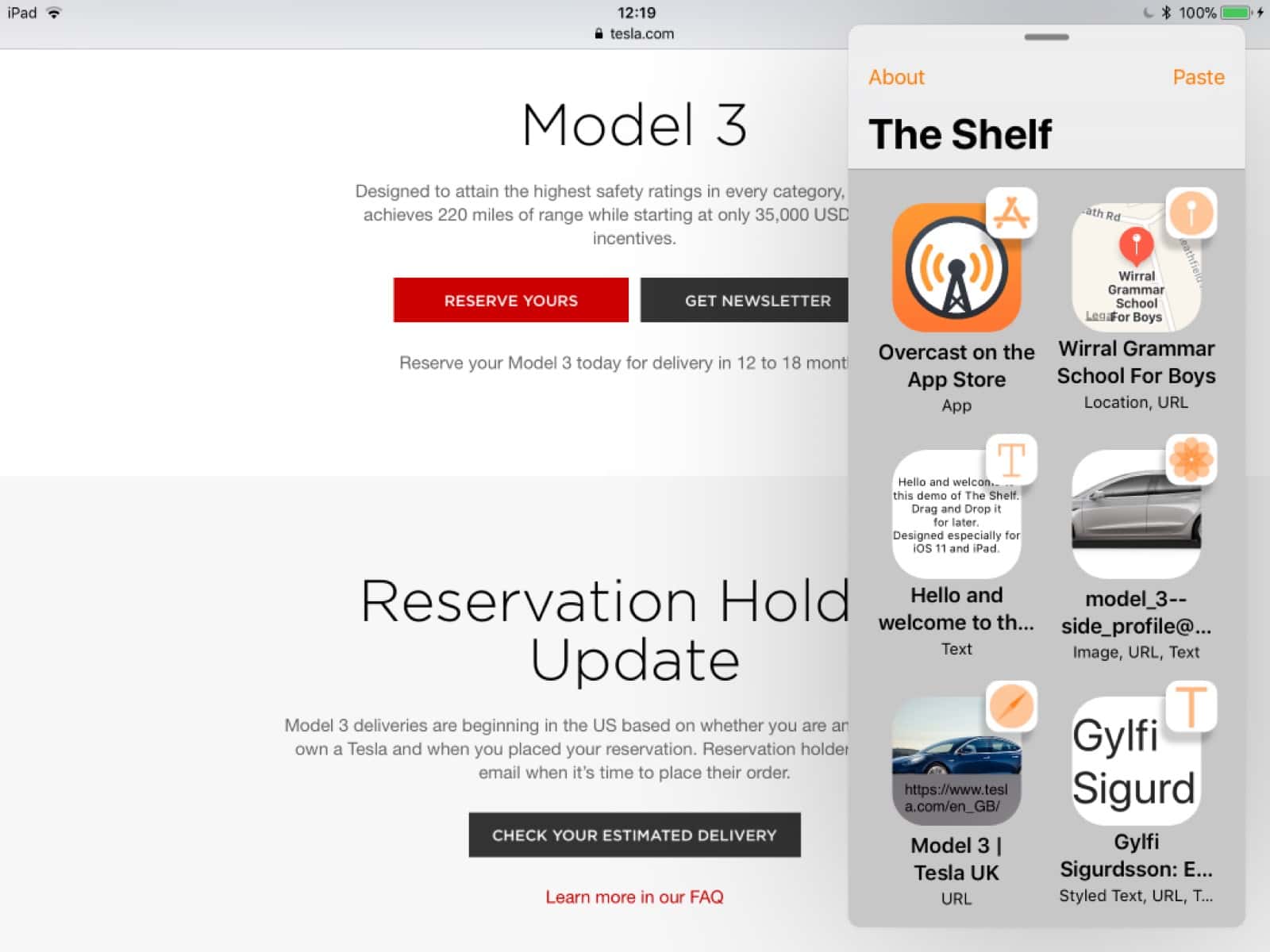 The Shelf Concept
Earlier in the year Federico Viticci and Sam Beckett created a video/article on MacStories called iOS 11 : iPad Wishes and Concept Video. In the video, we see a shelf at the top of the homescreen where you can drag and drop temporary bits and pieces of data, like a map, highlighted text, and images.
Managing Data
Inspired by that video, Daniel Breslan's Shelf app comes very close. It will support different data types with dynamic data export for:
Map Locations
Emails
Images
URLs with rich previews
Links to apps
Attributed Text
Plain Text
Subscription
Mr. Breslan is considering a yearly US$2–US$3 dollar subscription for The Shelf app. If you want to help beta test, you can contact Daniel through email or Twitter.