There are still several hours to go before the start of iPhone 7 deliveries in the U.S., but Apple's latest flagship product is already for sale in the Asia-Pacific region, and that means it's time for iFixit's annual iPhone teardown. The company flew its team to Japan to get their hands on the iPhone 7 Plus and began the teardown process immediately.
Larger Battery & Better Cameras
While the iPhone 7 shares a similar overall form factor with the iPhone 6 and 6s, iFixit found some interesting tidbits and was able to confirm a few technical details about the device. Specifically, early reports that the iPhone 7 Plus contained a larger battery than its predecessor were confirmed, with visual labels on the battery casing revealing a 2,900 mAh capacity. That's up from 2,750 mAh in the iPhone 6s Plus.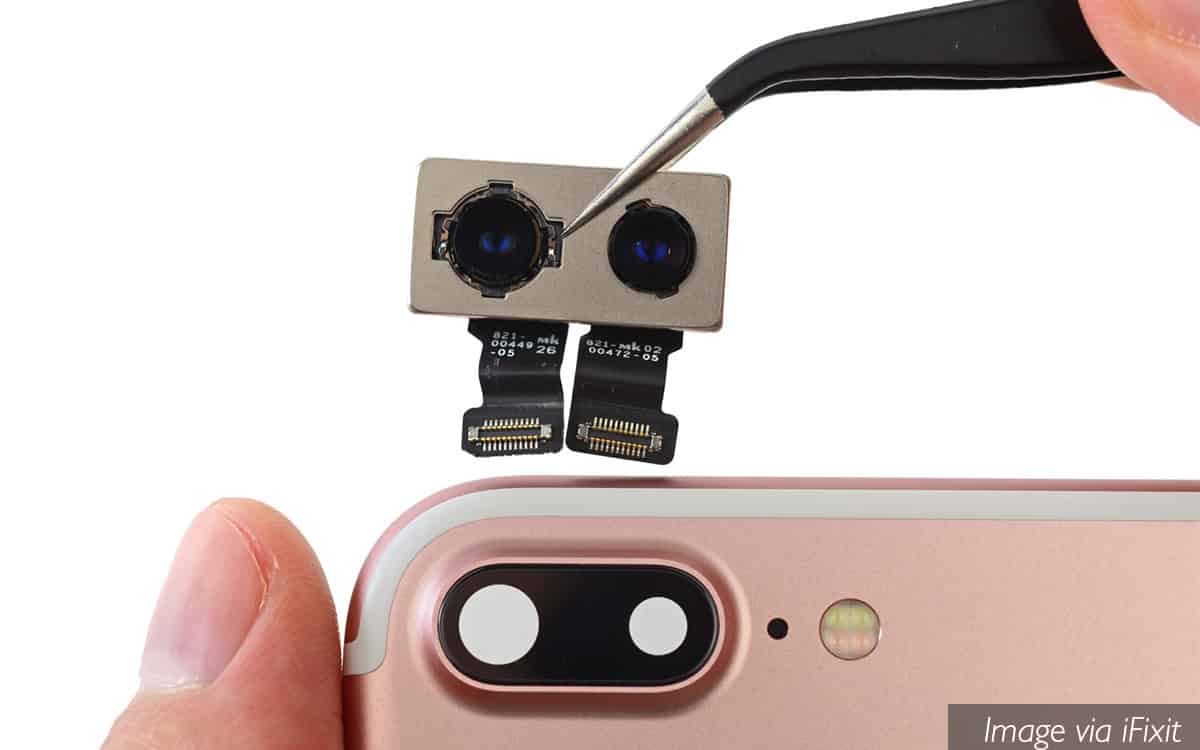 A initial examination of the the dual camera system on the iPhone 7 Plus shows that both the wide angle and telephoto lenses feature independent optical image stabilizers, contrary to earlier rumors.
It was also revealed that the iPhone 7 will be even harder to repair, thanks to stronger adhesive tape holding the display to the bottom chassis. Although unconfirmed, iFixit believes this change may be related to Apple's efforts to make the iPhone water resistant.
RIP Headphone Jack
But perhaps most interesting is the area formerly occupied by the 3.5mm headphone jack. Apple "courageously" announced the removal of the jack during its iPhone keynote earlier this month, claiming that it was necessary to continue improving the technical specifications of the device and arguing that Lightning- and wireless-based audio solutions are better in the long run.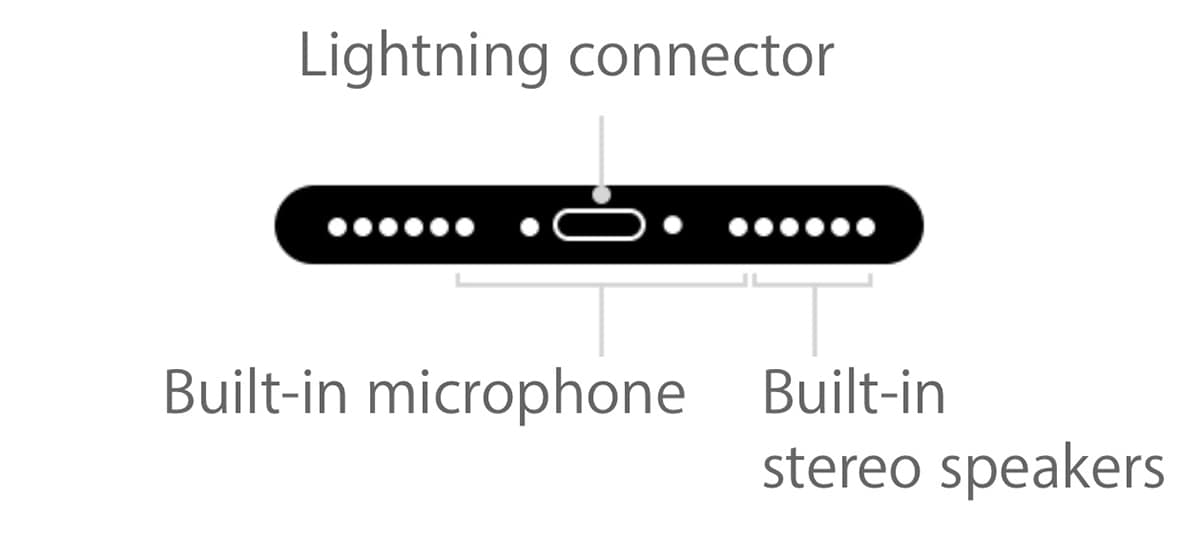 So what did Apple do with the space savings from killing the headphone jack? The improved Taptic Engine, which now provides feedback to the user via the Home Button, occupies some of the space. The remainder contains a small plastic component which blocks all of the speaker grille holes except for the one containing the microphone, which is located in the cutout closest to the center. This means that, other than the rightmost opening, the speaker grille which now occupies the bottom-left of the iPhone is there purely for aesthetics.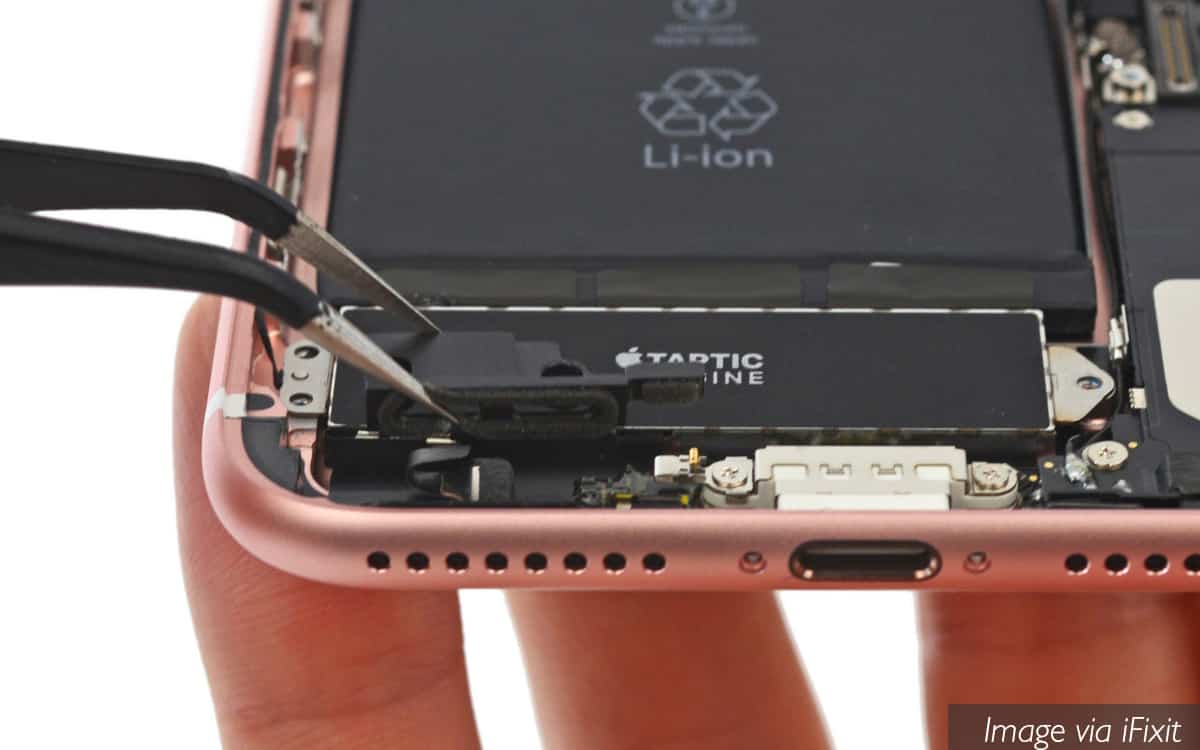 Blocking the faux speaker holes makes sense from a waterproofing perspective, but the decision to include them at all is interesting, considering that Apple hasn't been previously concerned with aesthetic symmetry in the iPhone's design.
Check out iFixit's teardown for the complete report and step-by-step photos. Also be sure to stay tunes for their forthcoming teardown of the Apple Watch Series 2.