Another report is out saying the iPhone 8 will sport an almost bezel-free display, and this time it's from Bloomberg. This one backs up what we've already heard: A bigger display in an iPhone 7-size body, curved glass edges, OLED, and no physical Home button.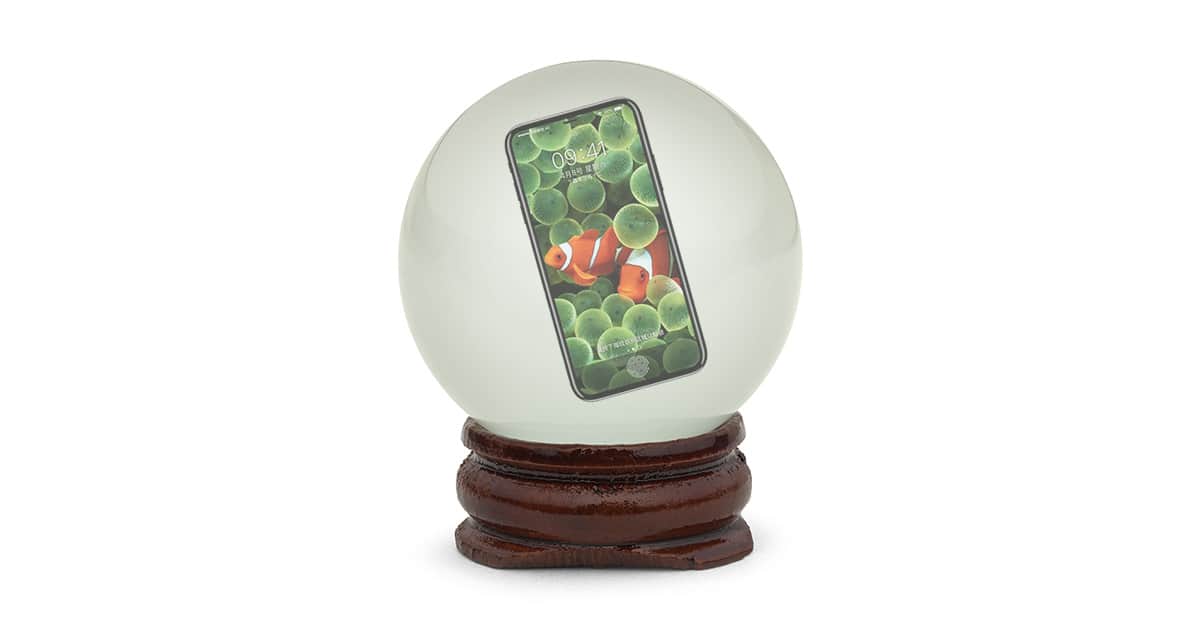 The latest information leak comes from insider sources speaking with Bloomberg said Apple has been experimenting with several design variations. Some have been axed because of production concerns, like the version with a curved display surface instead of just curved edges.
Matching other reports, Bloomberg's sources said the physical Home button is going away to make more room for the display. In its place we'll see an on-screen virtual button.
Right now Apple is considering a design that's a throw back to the iPhone 4 with glass front and back and a metal band running around the edge. An aluminum back version is also in the running.
The Touch ID sensor is still in flux. Apple wants to embed the fingerprint scanner in the display, but may be facing technical issues. Moving it to the back of the phone is an option, but the sources didn't have anything to say on that.
Matching iPhone 8 Reports
Bloomberg's report is inline with renderings we've seen over the past few days. First up is Benjamin Geskin's rendering showing pretty much exactly the phone design we're hearing about today. Geskin says his renderings are based on "real blueprints," and a 3D model he got to see.
Then we have the renderings from KK Sneak Leaks. Those, too, match what Bloomberg's sources are describing, and are nearly identical to the images from Geskin. Both have a reputation for finding reliable sources, which adds some weight to their renderings.
Based on what we're seeing now, it looks like Apple plans to stack dual cameras on the iPhone 8 instead of placing the lenses side by side. The vertical lens positioning is supposed to offer better image quality.
The flash placement, however, seems odd. It's set between the two camera lenses, which seems like a perfect setup for light leaks in photos.
Apple is adding a second front-facing camera, and both will be embedded below the display glass. That'll have the effect of making them invisible until they're being used.
iOS 11 Gets a Reboot
We won't know much about iOS 11 until Apple's annual Worldwide Developer Conference in June. That's where we typically get our first look at the next versions of iOS, macOS, watchOS, and tvOS.
The insider sources said we'll get to see iOS 11 at the event as expected, but it'll be a more drastic change compared to previous updates because it's getting what they're calling a refreshed interface. That could mean visual style changes—like when Apple dropped skeuomorphism—or there may be more fundamental interface changes in the works.
We won't likely see what the iPhone 8 will look like at WWDC. That'll come this fall when Apple hosts its new iPhone launch event. When that event happens—typically in September—sources expect we'll see the iPhone 7s and iPhone 7s Plus, along with the iPhone 8.
The iPhone 7s and iPhone 7s Plus are expected to ship within a few days of Apple's launch event. The iPhone 8, however, may not ship until several weeks—or even months—later.