If analyst reports are right, only a lucky few will get an iPhone X on November 3rd. Everyone else will have to wait months—not weeks—to get theirs.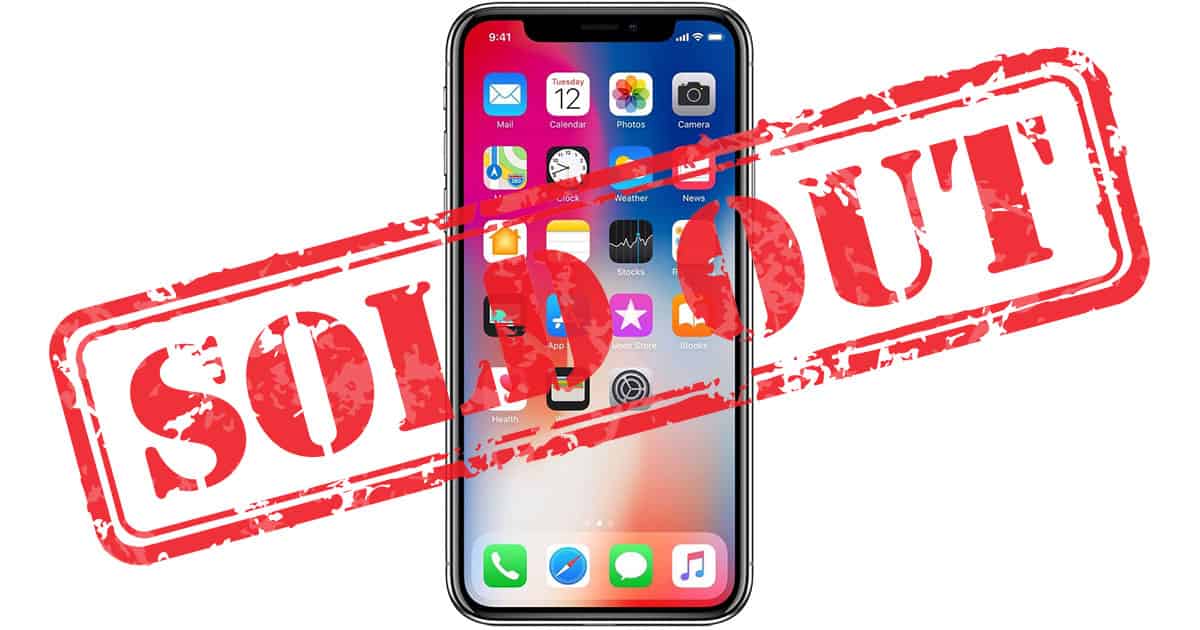 Apple unveiled iPhone X at a media event earlier in September along side the iPhone 8 and iPhone 8 Plus. The 8-series models are already in stores and pre-orders for the iPhone X start on October 27th with delivery on November 3rd.
The iPhone X is the first model to offer an OLED screen, and the first to use facial recognition instead of Touch ID for unlocking the device and authenticating Apple Pay purchases. Its 5.8-inch display fits edge-to-edge in a body that's slightly larger than an iPhone 7, plus the phone includes new cameras and wireless charging support.
Interest in the iPhone 8 has been seen as comparatively light and analysts are chalking that up to consumers waiting for the iPhone X. Considering how many people seem to be holding out for the new flagship model, Apple may be facing a serious inventory shortage.
The iPhone X Bottleneck
Analysts think Apple will produce between 10 million and 12 million units by the end of the year, which will be only a fraction of what's needed to meet the expected demand. Gene Munster from Loop Ventures says it'll be January at the earliest before most people can get an iPhone X, while Jackdaw Research analyst Jan Dawson says it'll be "sometime in the first quarter."
Tim Bajarin from Creative Strategies is less optimistic. He told USATODAY it'll be "a good three to four months until the X is in wide supply."
It looks like the bottleneck for iPhone X production stems from OLED screen and 3D face scanning sensors that aren't being manufactured in large enough quantities. If Apple can't get the parts it needs new phones can't be build at a volume that meets consumer demand.
Regardless of why we'll have to wait, it looks like most people won't have an iPhone X in hand this November. Since the iPhone 8 and 8 Plus sport new cameras and wireless charging support, too, Apple may see a boost in demand for those models.
That leaves consumers who really want a new iPhone this year with a dilemma: Buy an iPhone 8 now while inventory is better, or wait to see if they can get an iPhone X right away. If they can't, the iPhone 8 and 8 Plus may be harder to come by in November when people who can't get the X right away buy those models instead.