Jennifer Anniston is returning to TV in an original show signed by Apple. Ms. Anniston, who rose to fame in NBC's Friends, will both costar in and co-executive produce the show with Reese Witherspoon. The show has been ordered in a straight-to-series deal for two seasons, according to The L.A. Times, bypassing the pilot stage entirely.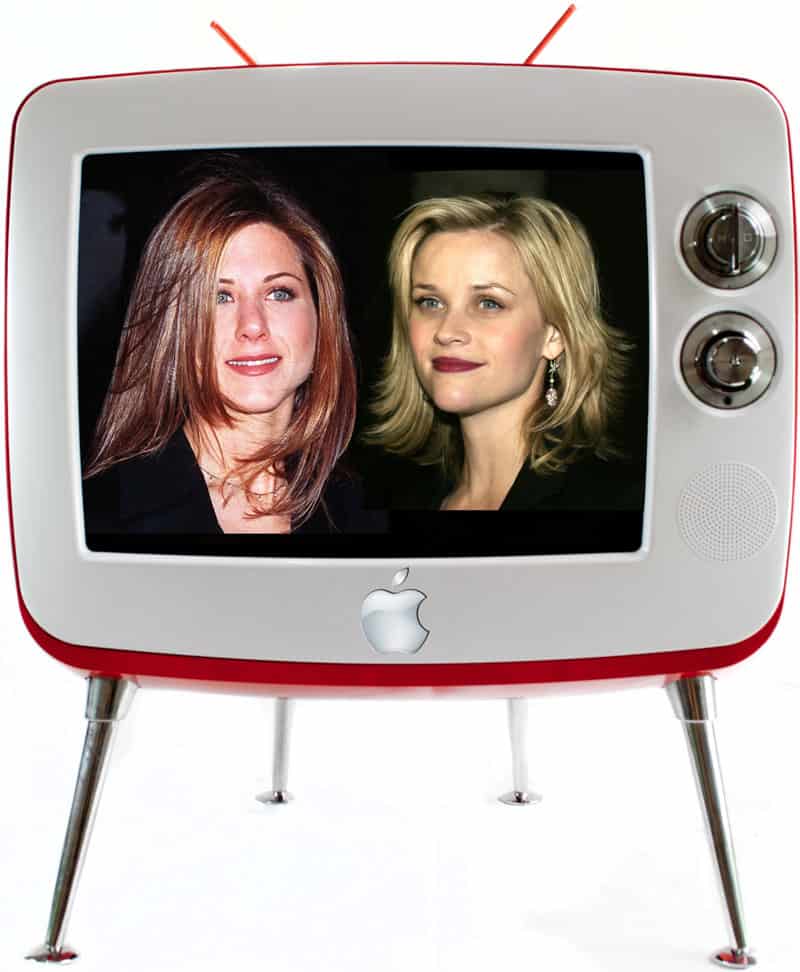 The show doesn't yet have a name, and it will center around the lives of people involved in the morning show circuit. The series is described as, "an inside look at the lives of the people who help America wake up in the morning [exploring] the unique challenges faced by the women (and men) who carry out this daily televised ritual."
Drama will then ensue.
Apple's TV Ambitions
This is the second big original series picked up by Apple under new content heads Jamie Erlicht and Zack Van Amburg. Both were poached from Sony to develop original content in Apple's push to become a big player in media. In October, Apple reached an agreement with Steven Spielberg to revive Amazing Stories for $5 million per episode.
Reese Witherspoon has become a Hollywood force in producing movies and TV shows. Jennifer Anniston has starred in many movies since her Friends days, but much of the focus on this deal is her return to TV. For those keeping score at home. Ms. Witherspoon appeared in a season 6 episode of Friends as Rachel's (Ms. Anniston) sister.
CNN reported that its own Brian Stelter is a consultant on the project based on his book, Top of the Morning: Inside the Cutthroat World of Morning TV (Amazon, iBooks).