Apple's Kyoto retail store officially opens this Saturday, August 25th. This is Apple's ninth store in Japan and first in Kyoto.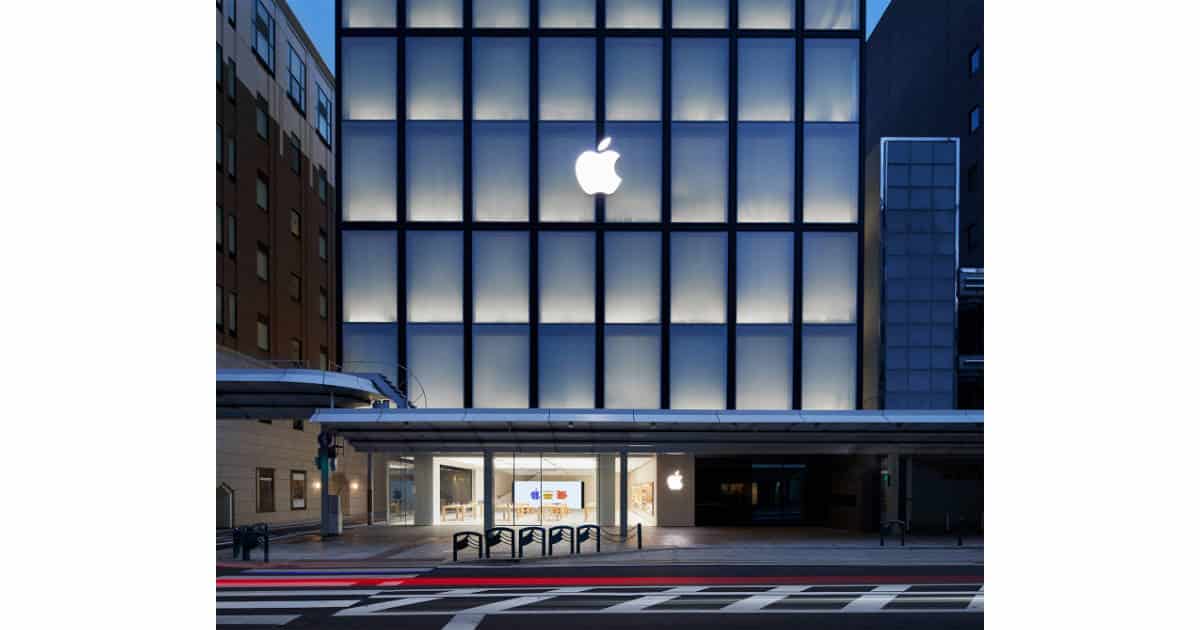 The multi-level store's exterior has a Japanese lantern-inspired look with translucent backlit panels. The interior's central focus is a multi-level atrium, and the store will offer daily Today at Apple sessions. Apple described the store saying,
Apple Kyoto's architecture takes inspiration from local design and materials, with the upper levels clad in a translucent envelope inspired by Japanese lanterns. The use of lightweight timber frame and special paper on the upper facade also draw reference to the country's traditional houses. The building is centered around a multi-level atrium that is also where the store will offer free Today at Apple sessions daily on photography, music, coding and more.
The store will open its doors to the public at 10AM local time.