This is definitely one of the weirdest tips I've ever written. And I'm a pretty weird writer, so that's saying a lot.
Did you know that Siri can get you sports betting odds?
Yeah, it's…odd. (Ha ha.)
Here's how it works: First invoke Siri by holding down the Side button (iPhone X) or the Home button (all other models); if you're on your Mac, you can click Siri's icon in the menu bar or in the Dock.

When the voice assistant comes up, say something like "Who's going to win the [game description]?" You'll obviously tell Siri whatever game you mean, as I've done below.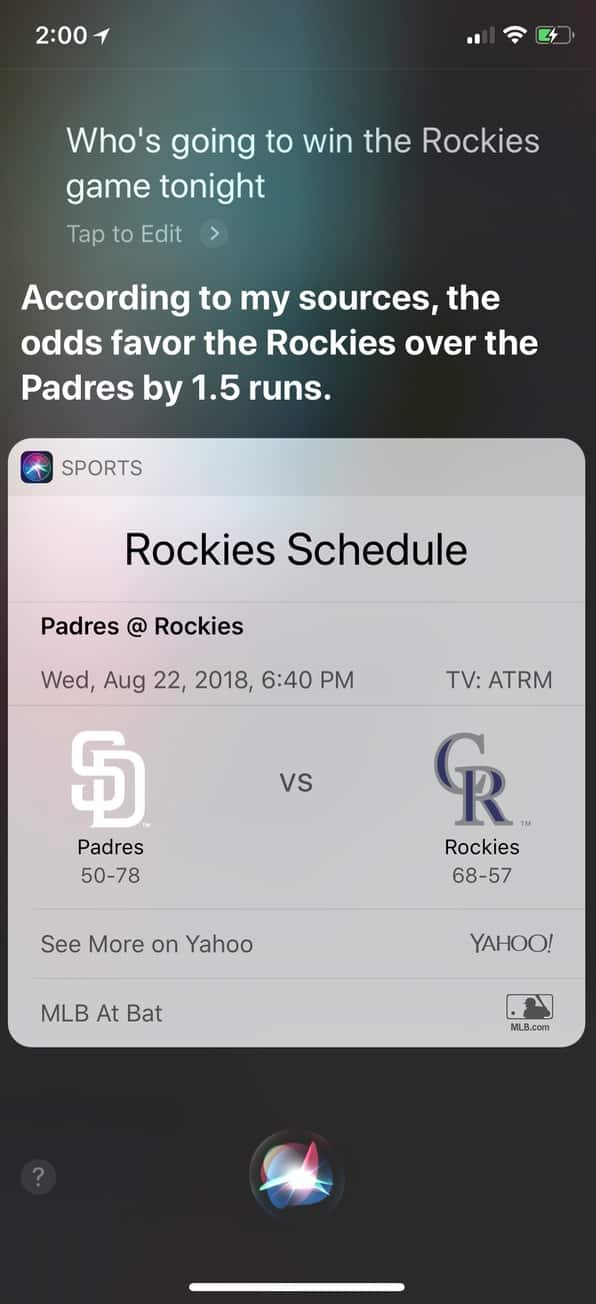 As you can see, Siri will then let you know of any available odds on the game, whether you use this command on the Mac or on your iOS device. And if Siri doesn't have any info, it might also give you an idea of what might happen based on, say, team records: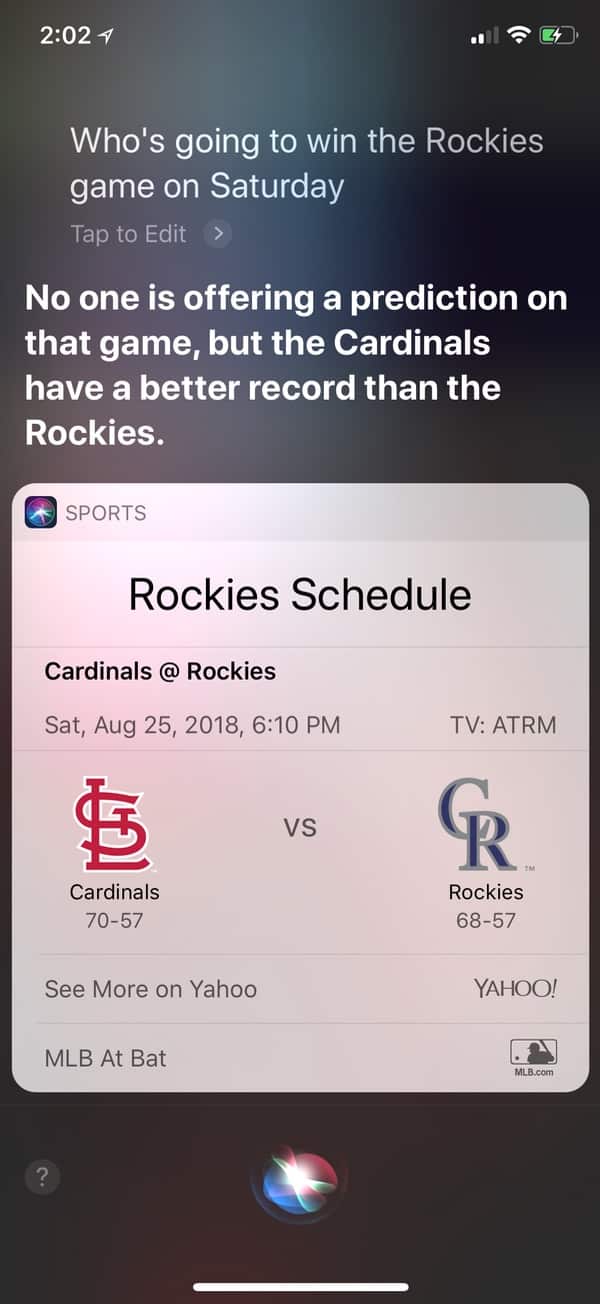 That's cool! Very very weird, but cool. I'm booking my trip to Las Vegas to place some bets as we speak.