The iPhone X has 3 GB RAM—the most in any iPhone model—but an iPhone with 4 GB RAM has shown up in Geekbench.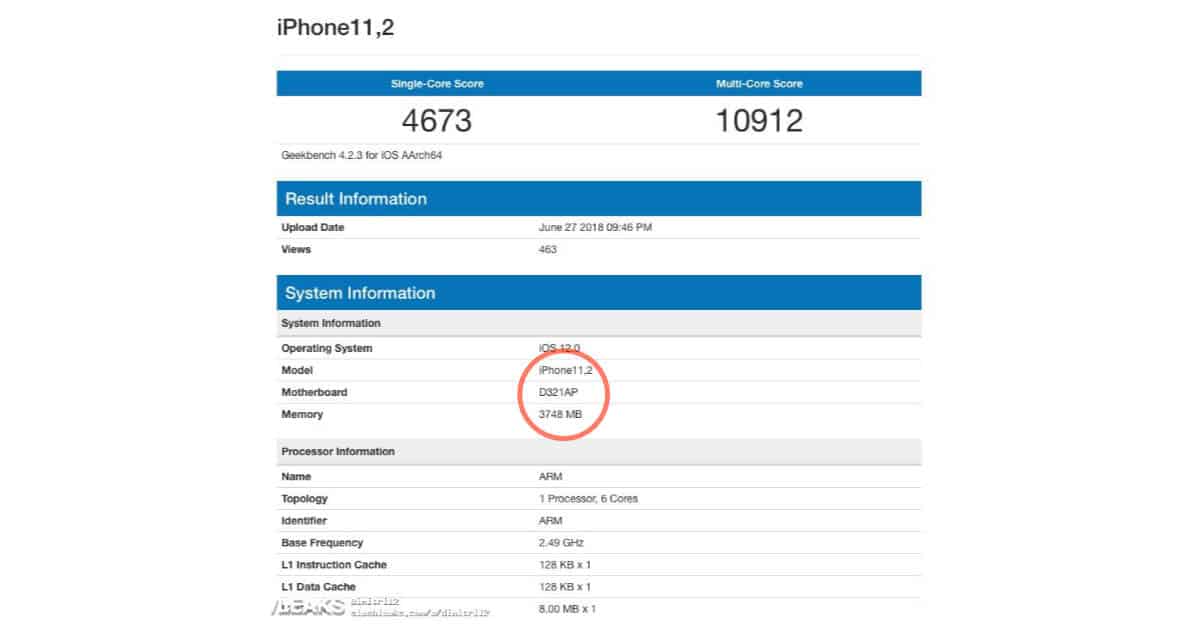 Geekbench is an app for benchmarking the performance of iPhones and iPads. The app also shows device specifications such as model identifier number and system RAM.
The iPhone benchmarks obtained by Slashleaks shows identifier number iPhone11,2 which is higher than any model currently available. It also shows the device has 4 GB RAM.
Apple historically has released new iPhone models in the fall, so it's about the right time for test units to start showing up. Assuming this Geekbench test is legit, it looks like at least one iPhone model coming this fall with have 4 GB RAM instead of 3 GB.
Hopefully more benchmarks will crop up to help verify the results Slashleaks found.