August 13th is International Left Handers Day, which means it's time to celebrate those the southpaws among us—even if only for a few hours. Check out the tips, apps, and other products we rounded up to mark the occasion.
iPhone: 1-handed Keyboard for Lefties
The iPhone's on-screen keyboard is fine, but what if you want to type one-handed—or more accurately, one-thumbed? Just enable the one-hand keyboard. It's available in left and right-hand mode. Here's how:
Launch the

Settings

app
Tap

General

Tap

One Handed Keyboard

Choose

Left

, or

Right

, depending on your preference
Now the on-screen keyboard will sit shifted to one side, more easily reachable with just one hand.
Thumbly Keyboard
If you're looking for an iPhone on-screen keyboard that's just as easy for lefties to use as righties, check out Thumbly Keyboard. The virtual keys are arranged in an arch that makes them much easier to tap while holding your phone in one hand. It also supports next-word suggestion and includes commonly used emoji. Thumbly Keyboard is priced at US$1.99.
Left Handed Handwriting App
If you know someone who is just learning their handwriting skills and also happens to be left-handed, check out the Left handed handwriting app for the iPad. It teaches basic handwriting skills, supports styluses, and it's designed specifically for left-handed students. Left handed handwriting is priced at $1.99.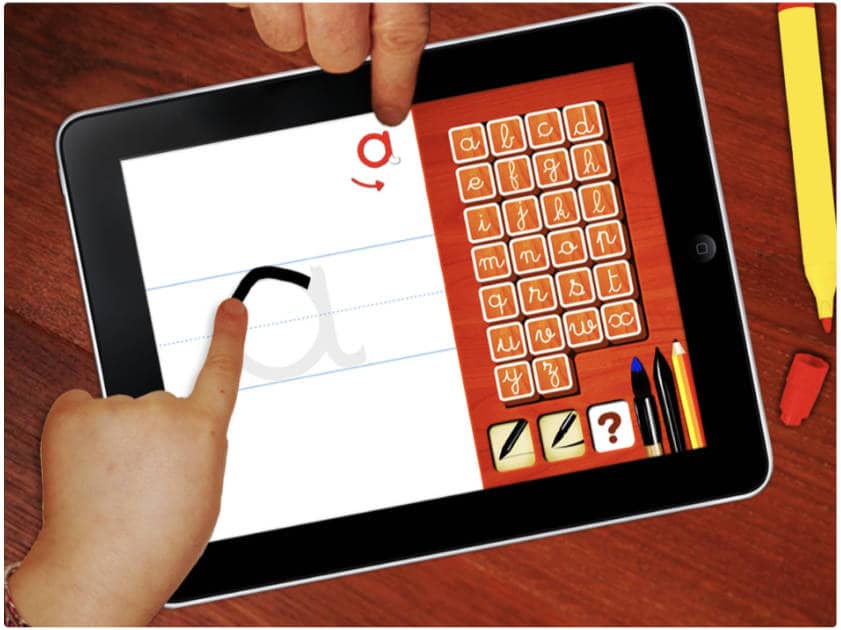 Field Notes Left-Handed Notebook
Us lefties grow up having to use right-handed notebooks because that's all we can get our hands on. Field Notes saw that as a glaring omission, so they made a left-handed version of their Original Kraft Ruled Memo Book. The binding is on the opposite side, so it isn't in the way when writing—and it's Field Notes, so that's pretty awesome, too. The notebook is 3.5 x 5.5-inches with 48 ruled pages. A three-pack costs $9.95.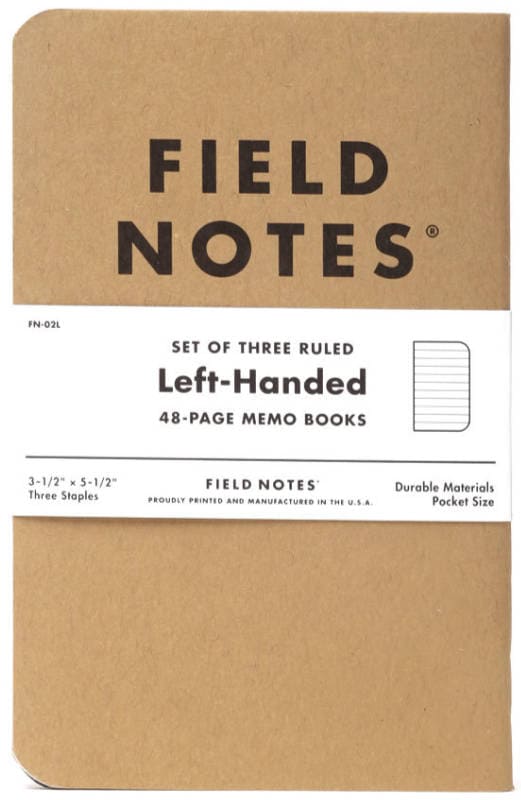 How to Avoid the Left-hand Writing Smudge
When I was a kid in school the edge of my hand and little finger were always black from smudging the page as I wrote. When you write with your left hand you're dragging your hand through what you just wrote, unless you do the contortion where you try to keep your hand above what you're writing.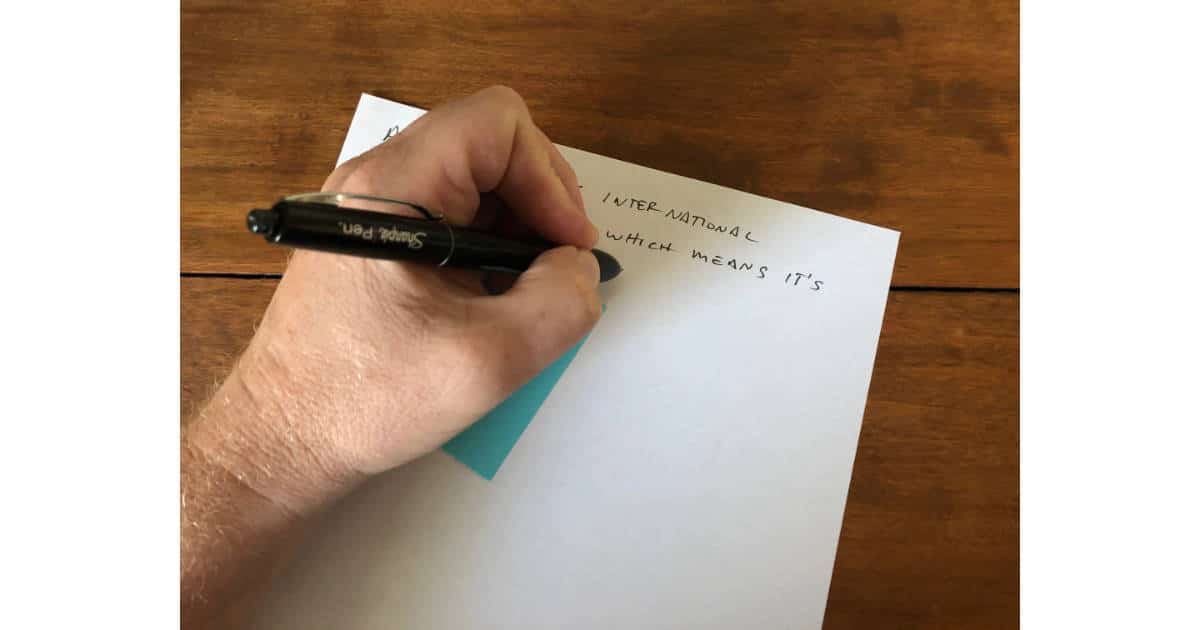 It was probably fifth grade when a teacher gave me the fix that kept my hand clean and my pages smudge-free for the rest of my education: Put a small-ish piece of paper under your hand when you write. The paper moves with your hand, doesn't smudge, and keeps the edge of your had pencil and ink-free. I use a square that's 3-inches square, or maybe just a little bigger.