In an open letter, two activist Apple shareholders—Jana Partners LLC and the California State Teachers' Retirement System—asked the company to create more iOS parental controls. The shareholders also urge Apple to study the effects of heavy iPhone usage on mental health.
Open Letter
We have reviewed the evidence and we believe there is a clear need for Apple to offer parents more choices and tools to help them ensure that young consumers are using your products in an optimal manner.

Doing so poses no threat to Apple, given that this is a software (not hardware) issue and that, unlike many other technology companies, Apple's business model is not predicated on excessive use of your products.
iOS Parental Controls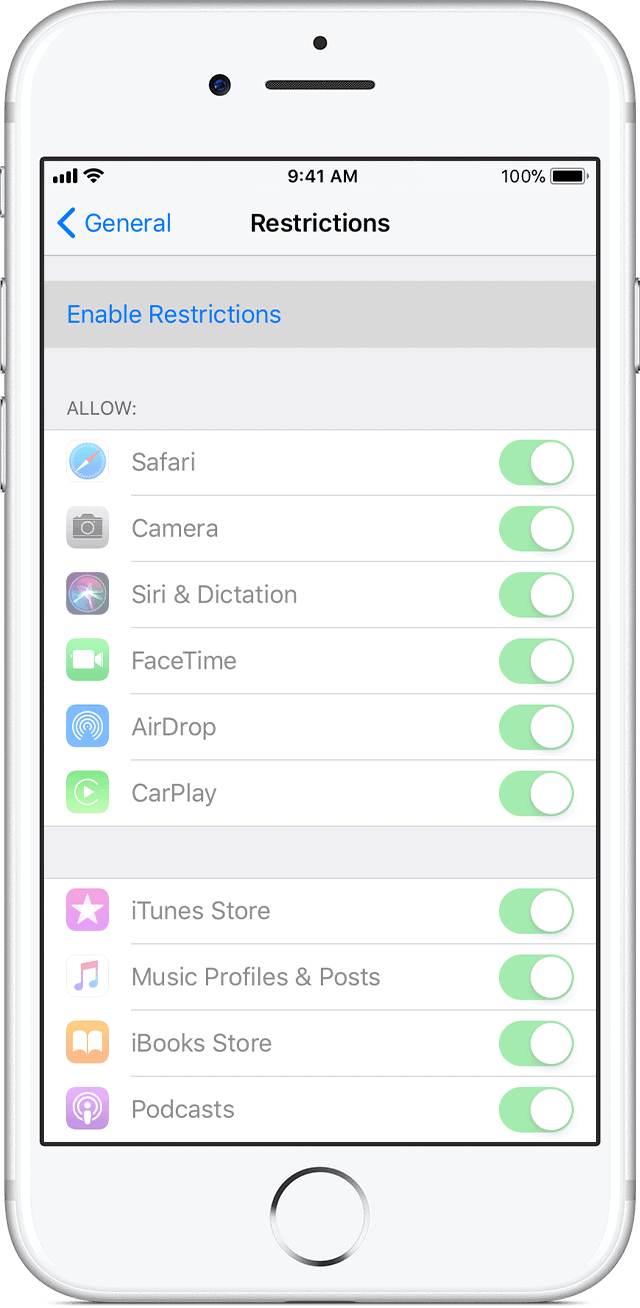 To be clear, iOS already has parental controls, and you can access them in Settings > General > Restrictions. But as the letter notes, they are only binary controls. Parents can limit their kids from accessing certain apps, buying things, and limiting content to certain ratings.
Some examples of advanced iOS parental controls the investors give are: letting parents set the age of the iPhone user on setup, imposing limits on screen time, hours of day the phone can be used, and blocking social media apps.
Apple tends not to be influenced by activist shareholders. But perhaps this is an issue that can strike interest in the company's leadership. Apple already performs certain health studies, such as the latest Apple Heart Study. An official mental health study could be beneficial. Instead of psychologists being used to make people addicted to mobile games, Apple could use a board of psychologists as they were intended: to help people.
Update
Apple has responded to the letter, and the company says that new features and enhancements are planned for a future iOS update. Whether we'll see this in iOS 12 or later, it seems that Apple is listening and thinks the issue is worthwhile.