An update to the original drone selfie camera, the AirSelfie2 promises to supercharge your selfies in a way you can't do with a smartphone.
AirSelfie2
Stefano Cabella, CEO of Airselfie, says:
The AirSelfie2 is truly revolutionary when it comes to flying cameras. When you're looking to capture life's important moments, dramatic scenery or large group shots, you want a combination of best-in-class technology and ease of use. The AirSelfie2 delivers precisely that.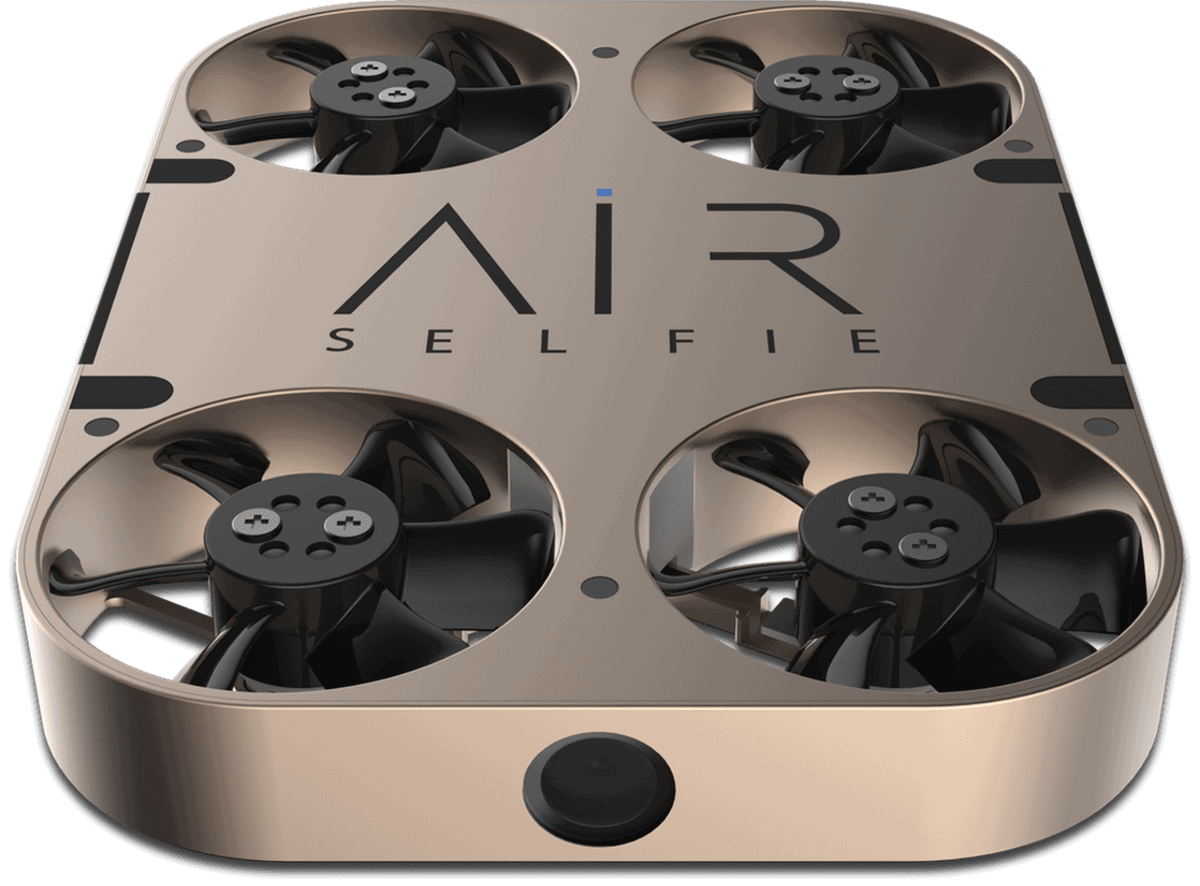 The drone is small enough to fit in your pocket, with dimensions 3.72" x 2.71" x 0.45", and weighs just over two ounces. It has 16GB of memory, 12MP camera resolution, an 85° field of view, and 50% more battery life than the original drone. It has a range of about 60 feet.
The AirSelfie2 comes in four colors to match with your iPhone: silver, black, gold, and rose gold. The package includes the flying camera, a powerbank, and a USB cable. It will be available to purchase in March, and will be US$299.95 at www.airselfiecamera.com and select retailers.