Apple is officially rolling out iOS 11 today, and a major feature coming to your iPhone is augmented reality. At WWDC this year, a new technology called ARKit was released to developers. These tools make it easy for anyone to create AR apps and games.
Apple wants iOS to become the biggest AR platform in the world, and we've been seeing cool AR demos all summer. And of course, this is just the early days. We probably won't be seeing the really game-changing AR apps for another year or so. Don't be disappointed with the offerings right now. With that being said, here is a list of 10 AR apps and games already available.
Canva
Canva is an app for graphic designers. It lets you create images for websites, logos, posters, etc. It's not one that I would expect to get AR, but it got an update today. For its iPhone app, it gives you augmented reality print preview. When you share a printable template, you can place your design in AR on the wall or table. This lets you see it in "real life" and get a better judgement of it. It works with the following templates: business card, card, invitation, flyer, and poster. Canva is Free.
Carrot Weather
Carrot is a weather app with a sassy personality. It's been around for several years, but it got an augmented reality update recently. Now, you can see a floating orb with Carrot's voice that displays weather information right there in your surroundings. It's really cool and makes using the app more fun. Carrot Weather is US$3.99.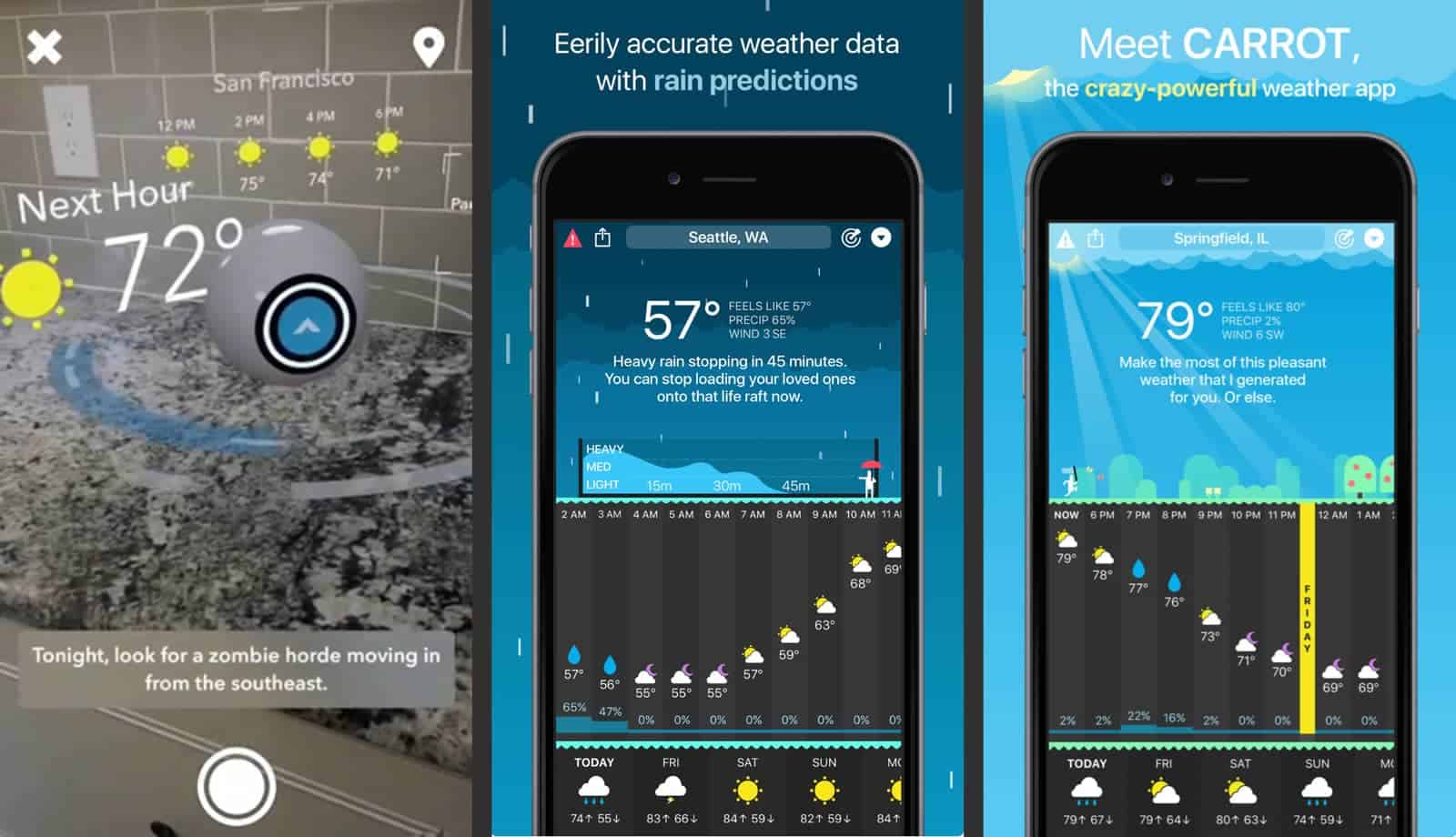 Euclidean Lands
This is an augmented reality puzzle game. It uses isometric architecture and turn-based movement to create a medieval game. You have to turn and rotate the cube, similar to a Rubik's Cube. You have to solve puzzles to trick and defeat the evil enemy and its servants. Euclidean Lands is US$3.99.
Holo
Holo is an augmented reality camera and photo editor. You can add augmented versions of people and animals in your environment, then take photos and videos of them. You can download these characters from the app's gallery.  They are normally life-sized, but you can resize, rotate, and move them around to create a scene. Holo is Free.
Human Anatomy Atlas 2018
This app is a medical anatomy reference app. It gives you detailed augmented reality male and female anatomy models. You can view tissues, organs, cadaver slices, and diagnostic images in 3D AR. It lets you zoom into the body and explore cross sections of body parts, and watch animations like muscle movements. Human Anatomy Atlas is US$0.99.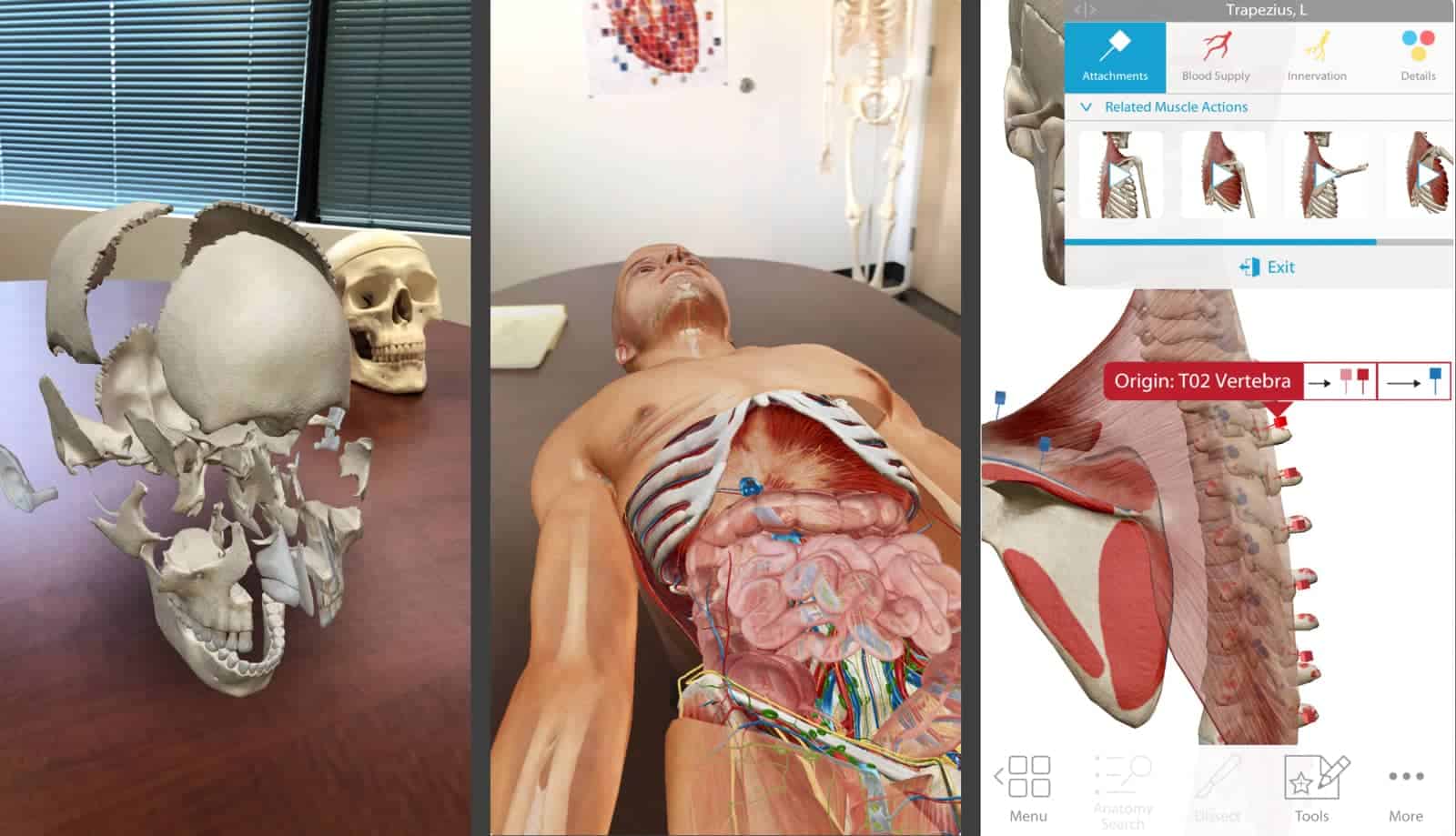 magicplan
Magicplan lets you create professional floor plans by taking pictures of your home. And with the recent augmented reality update, you can place 3D objects into your home, and use AR to measure your home's perimeter. When you're done you can see your floor plan in 3D. You can even use the app to create work estimates of furnishings, installations, or repairs. Magicplan is Free.
Stack AR
With Stack AR, you have to stack blocks as high as you can. You can play it anywhere you want and have the blocks superimposed on whatever environment you're in. Stacking the blocks gives you a score, and you can compete with other players around the world for the best score. Stack AR is Free.
Inkhunter
Inkhunter is a cool app that lets you apply virtual tattoos with augmented reality. You can project any tattoo design on any part of your body. This is a great feature and it lets you get a better idea of how the tattoo will look on you. You can pick a tattoo from the app's gallery and upload your own design. It lets you edit the tattoo unless you're happy with it, then share it. Inkhunter is Free.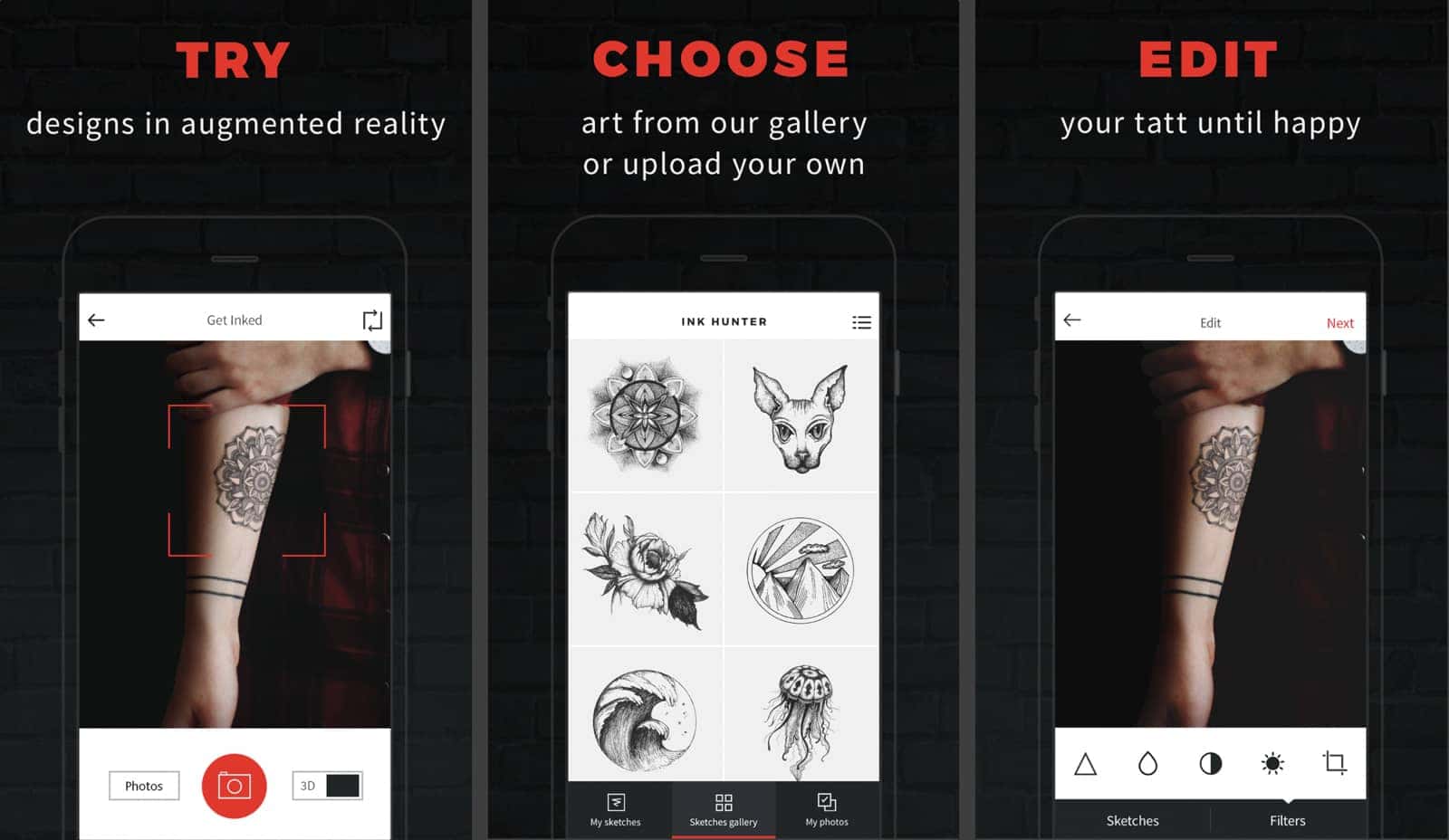 Thomas & Friends Minis
Finally, for the kids we have Thomas & Friends Minis. It lets you create your own train set piece-by-piece in AR. You can customize it with things like waterslides, frozen loops, rainbow bridges, and dinosaur rails. It lets you paint the set's terrain with lava, beaches, and snow. Then, decorate it with trees and buildings. Thomas & Friends Minis is Free.
Kidu: A Relentless Quest
Kidu is an augmented reality platform game. It uses your iPhone's accelerometer, which lets you change the game play by rotating your perspective around. And this isn't just to give you a different view of the game. Rotating around is essential to the gameplay and lets you reach new places previously impossible to reach. Kidu is US$1.99.