Apple released HomePod 11.4.1 on Monday. As was the case for iOS 11.4.1, tvOS 11.4.1, and watchOS 4.3.2, the HomePod update is a maintenance release. Apple's patch notes specify only that it, "includes general improvements for stability and bug fixes."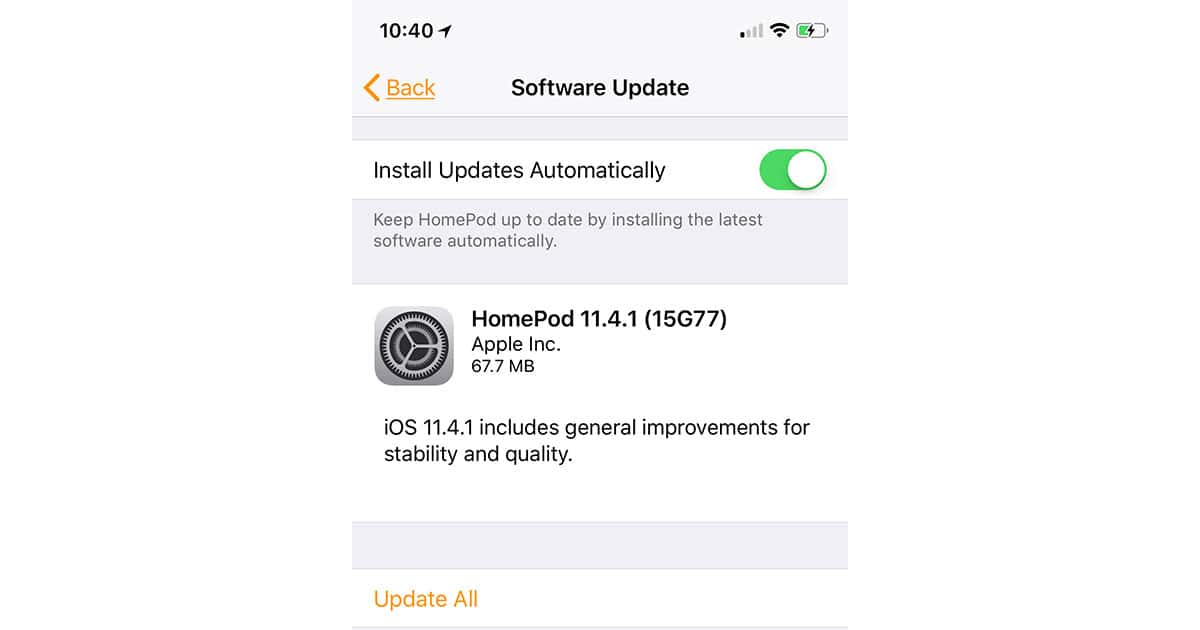 The update is also expected to include a variety of security patches, but Apple has not yet added HomePod 11.4.1 to the Apple Security Updates webpage.
To update your HomePod, you need to first update your iPhone to iOS 11.4.1. The HomePod update will then be available through the Home app. You can find it by going to Home > [Location Arrow] > Speakers > Software Update.