Apple released iOS 10.2.1 Monday, as well as watchOS 3.1.3. The patch notes for both updates say they include, "bug fixes and improves the security" of your devices. There are no other features or improvements specified.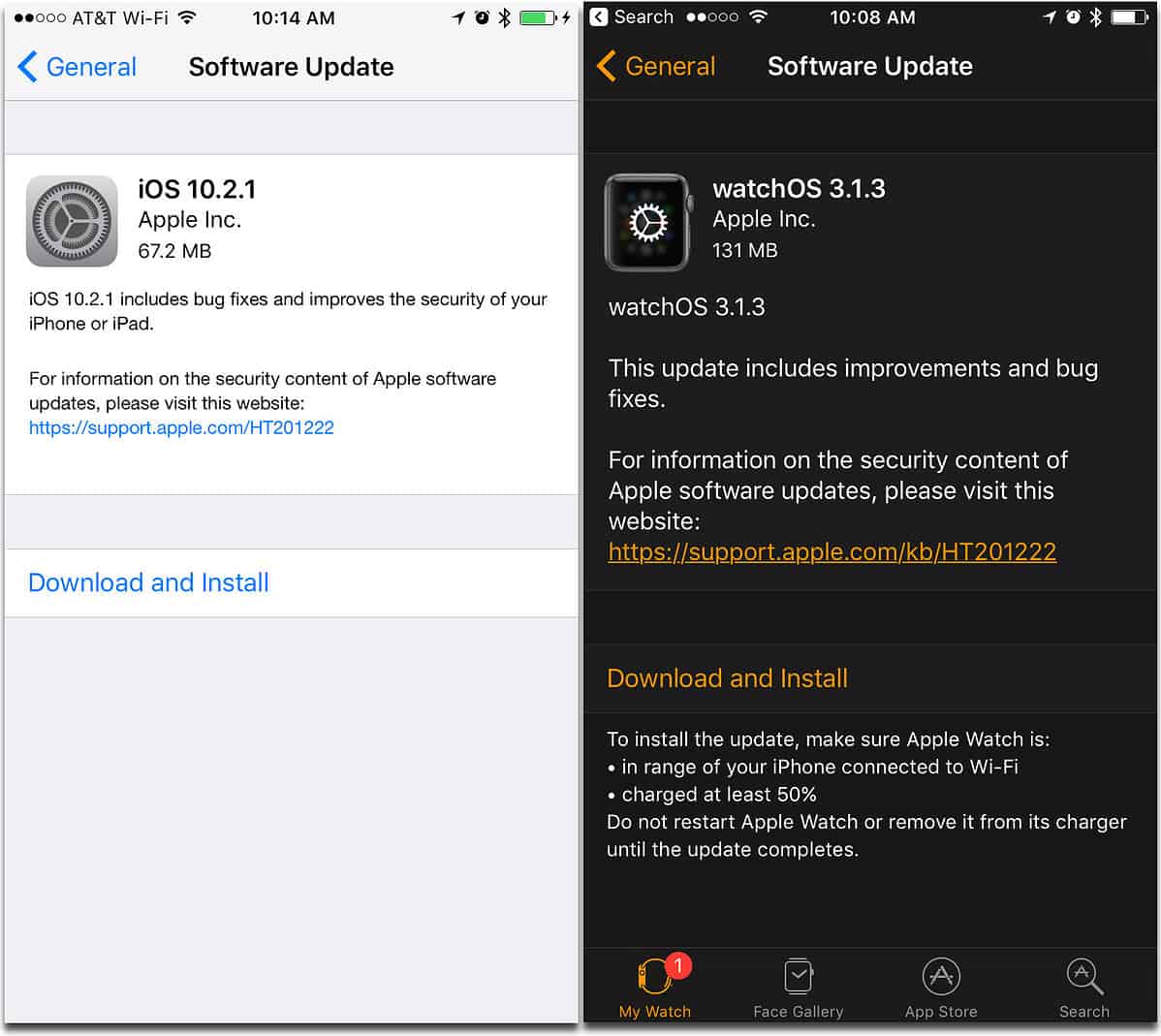 iOS 10.2.1
iOS 10.2.1 fixes 13 different security issues, including several exploits that could be used to unlcok your iPhone. These are part of Apple's ongoing battle against so-called zero day exploits that are used by criminals and governments alike to access locked devices.
For iPhone 7, iOS 10.2.1 is a 67.2MB download as an over-the-air (OTA) update. If you're updating through iTunes, it's a 2.1.3GB download. Most iOS devices should have a similar spread in their download sizes—mind your data usage if needed.
My update on iPhone 7 was smooth.
watchOS 3.1.3
watchOS 3.1.3 fixes some 31 different security holes in Apple's smartwatch OS. Some of them allowed people to access your Apple Watch, and some would allow the bad guys to take over your Apple Watch remotely.
You can download watchOS 3.1.3 through the Watch app on your iPhone.
My Apple Watch Series 2 also updated smoothly.