Just in time for this fall's macOS High Sierra release Carbon Copy Cloner added APFS support. The feature is part of the just released Carbon Copy Cloner 5.0.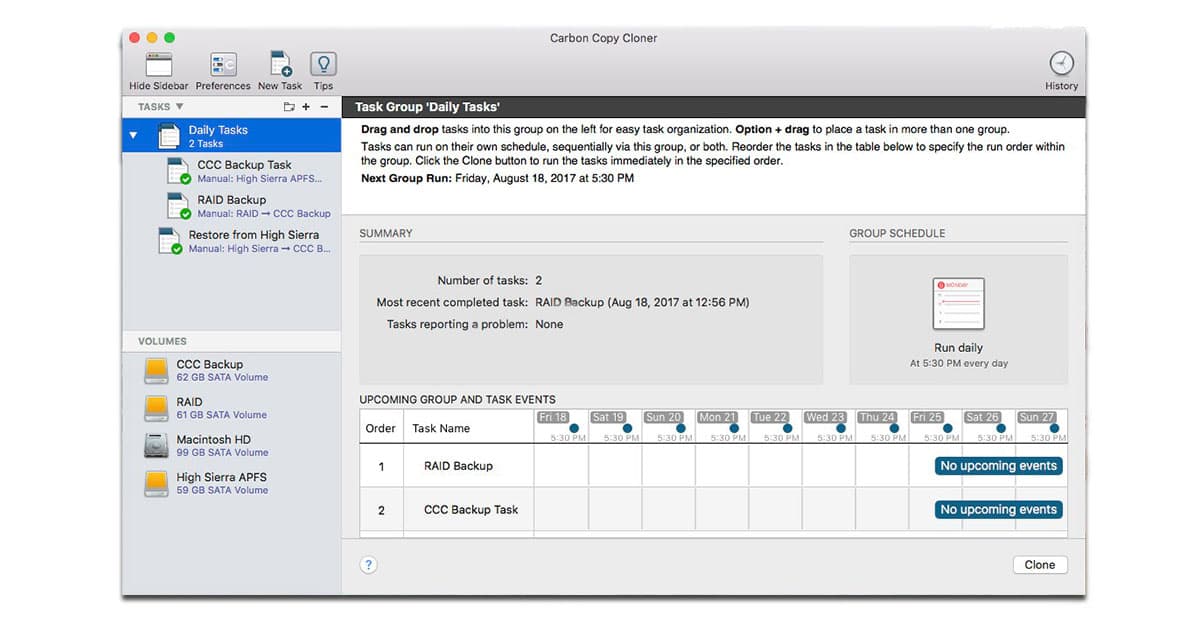 APFS is the new data storage file system Apple developed to replace the aging HFS+. It's designed to work well with SSD storage—something that HFS+ isn't optimized for. It's already in place on our iPhones and iPads, and is coming this fall to the Mac in macOS High Sierra.
Carbon Copy Cloner 5 lets you backup and clone your storage devices, and the new version can make bootable APFS backups, supports APFS encryption, continues to support HFS+, adds new task organization, and includes more scheduling options.
Carbon Copy Cloner 5 is priced at US$39.99, with a 50% discount for upgrades from Carbon Copy Cloner 4 and 25% off from Carbon Copy Cloner 3.5. The app is available for download at the Bombich website.