LAS VEGAS – While those suffering through winter weather probably aren't thinking about air conditions, the 3M Filtrete team is.  At Pepcom's Technology Tailgate at CES 2018, they introduced their Filtrete Smart Air Filters.  The smarts are introduced by including a Bluetooth-enabled pressure sensor in the filter itself.
When combined with the Filtrete App, those who use an air conditioner that requires a filter will realize a number of benefits.  The first is that, as the filter collects debris, the value returned by the pressure sensor, as well as the volume of air, will change.  At some point, this value will indicate that the filter isn't doing its job and needs to be replaced.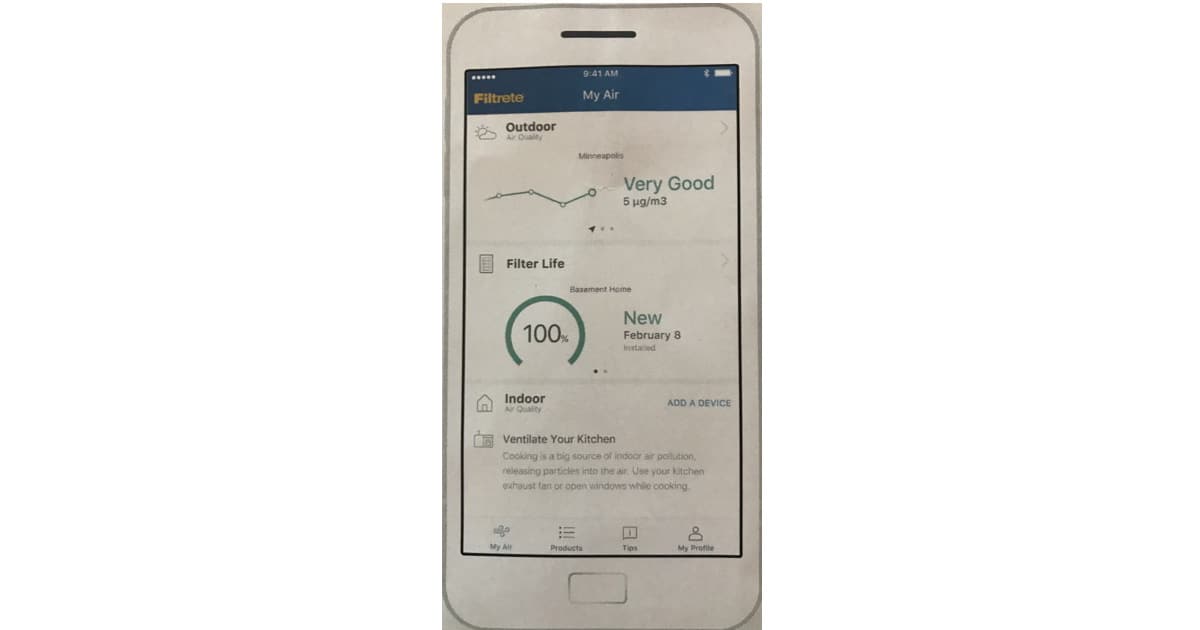 Filtrete App
The app will also remember the filter performance level and size, and advise the customer on retailers where they purchase the best replacement filter.  The app will also display the outside air quality, can display the indoor air quality when configured with a indoor air quality monitor (sold separately) and also offer tips on how you improve your indoor air quality.
Filtrete Smart Air Filters will be available at major retailers in spring 2018, and have an retail price between US$21.99 and $29.99.