Google Drive already worked Files in iOS 11, but thanks to a fresh update it now fully supports the app's interface.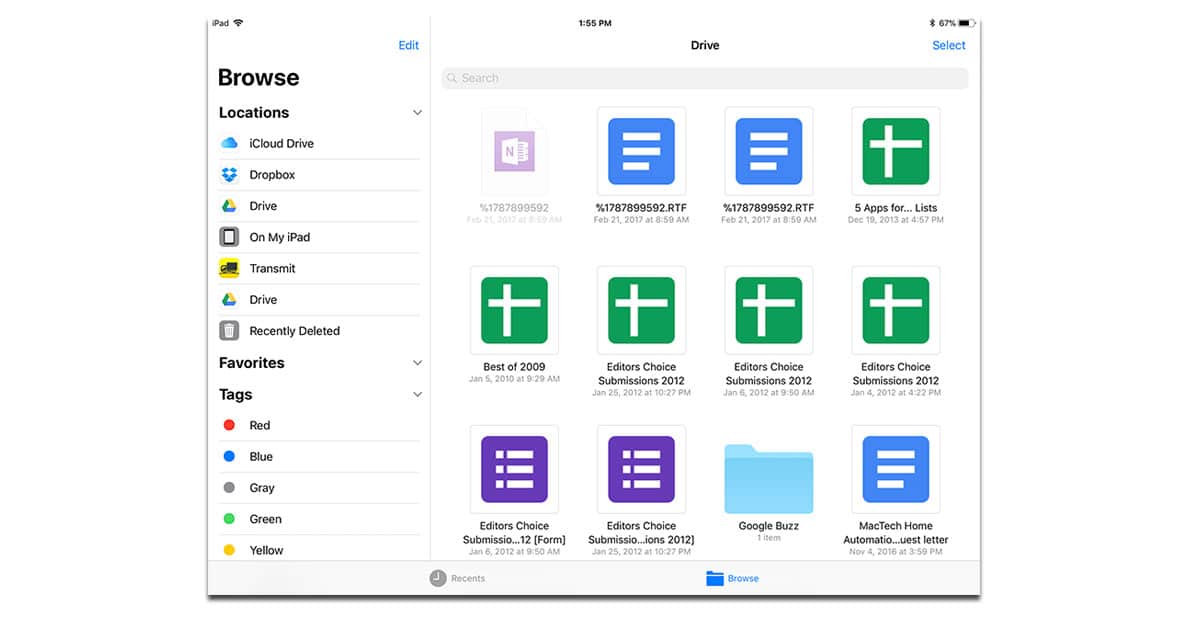 Files is a new iOS 11 app that brings file management to the iPhone and iPad. The app lets you organize documents and folders with a touch interface.
The Google Drive update lets you view your files and folders on your Google Drive account in the same way as iCloud Drive content without dropping you into a secondary window. Google says you can now tap a Google Docs, Sheets, or Slides files to open them in the matching apps if they're installed.
The Google Drive app is a free download at Apple's App Store.