Intel's new Whiskey Lake and Amber Lake processors for laptops are officially available and should start showing up in new computers this fall. They offer longer battery life, improved performance and built-in Gigabit WiFi support, and sound like a nice match for the MacBook and MacBook Air.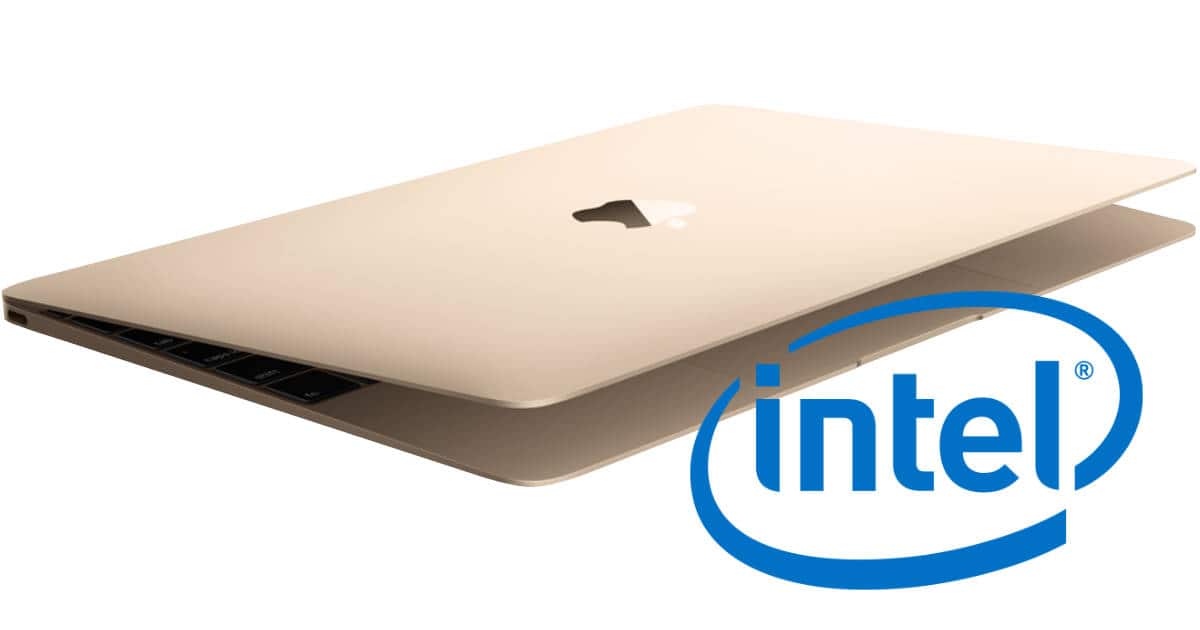 Both processors stick with the 14nm process Intel is using for the Kaby Lake processors we're seeing in Macs now. That means no 10nm chips from Intel for a while longer, and not in any Mac this year and maybe even next year.
Intel says the new chips are twice as fast compared to a five year old PC. That's nice, but doesn't say how they stack up next to Kaby Lake processors. Odds are we'll see minor performance improvements over Kaby Lake.
Intel Whiskey Lake Processors
The Whisky Lake processors are classified as U-series Core i7 with up to four cores and eight threads, just like Kaby Lake. Base clock speed comes in at 1.8 GHz with turbo boost up to 4.6 GHz. In comparison, Kaby Lake chips have a base speed at 1.9 GHz and boost up to 4.2 GHz.
Whiskey Lake processors are best suited for bigger laptops and draw more power. Think MacBook and MacBook Pro where multitasking is important.
Intel Amber Lake Processors
Intel's Amber Lake processors are Y-series Core i7 with up to two cores and four threads. Base clock speed for this processor is 1.5 GHz and turbo boost speed comes in at 4.2 GHz.
These chips are better suited for a 12-inch MacBook or an updated MacBook Air because of their lower power requirements.
More Whiskey Lake and Amber Lake Features
Along with built-in Gigabit Ethernet, Intel's Whiskey Lake and Amber Lake processors include support for USB 3.1 10 Gbps transfer speeds, Thunderbolt 3, PCIe 3.0, SATA 3.0, and voice assistant services.
The voice assistant services feature lets the computer "listen" for voice commands even when in low power mode. Intel mentions Alexa and Cortana as examples, so it'll be interesting to see if Siri can take advantage of that, too.
Intel says its new chips offer up to 16 hours battery life. That's pretty impressive, but the number is based on Intel's own tests. In real world use they'll probably fall in the 10 hour category.
Intel is shipping the new processors now, so we'll see them in laptops this fall from at least a few PC makers. Assuming Apple can get the quantities it needs, they could end up in the rumored fall MacBook refresh, too.