App crashes and system performance issues on iOS devices sometimes go together, so it's nice to have a log of what's going wrong when you need to start troubleshooting. You can find a log detailing all of those crashes on your iPhone and iPad, assuming you know where to look. Read on to see where Apple keeps iOS Analytics Data logs.
Here's how to see the log of app crashes on your iPhone or iPad:
Tap

Settings

Tap

Privacy

Tap

Analytics

Tap

Analytics Data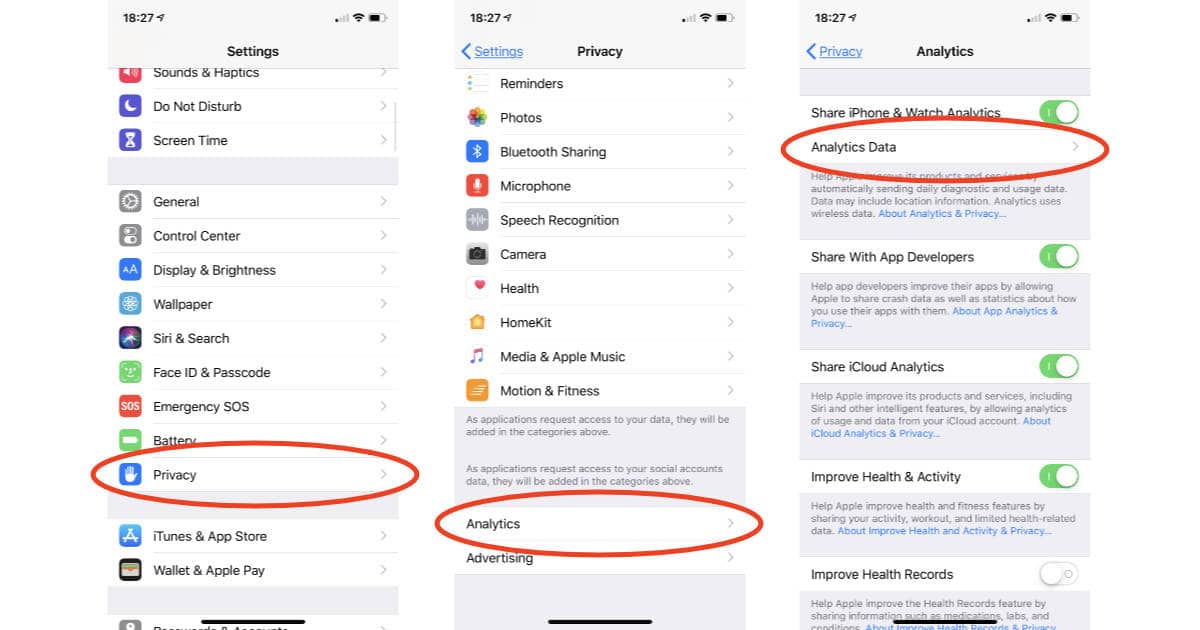 The Analytics Data section keeps a list of app crashes. You can tap on any of them to see more details about what happened.
The information in the details view isn't exactly user friendly, but the list itself can be handy. You can use it to see if a particular app seems to crash a lot, which could help track down performance issues.
In my case, I see the Airbnb app crashes often, and the Automatic app for my in-car data logger crashes so often it's a wonder it runs at all. I also see a lot of system-related crashes, which is the price I pay for running beta iOS versions.