In a new Apple lawsuit, Qualcomm is trying to block iPhone imports in the United States. According to the chipmaker, Apple infringed upon six patents that Qualcomm owns. These include technology that improves iPhone battery life. Qualcomm is asking the courts for Apple to pay damages as well as ban imports of the phone.
Throwing Punches
Qualcomm wants regulators to find which iPhones use processors from competing companies, and stop sales of devices that violate the six patents. Qualcomm has filed complaints in the U.S. District Court for the Southern District of California, as well as with the United States International Trade Commission.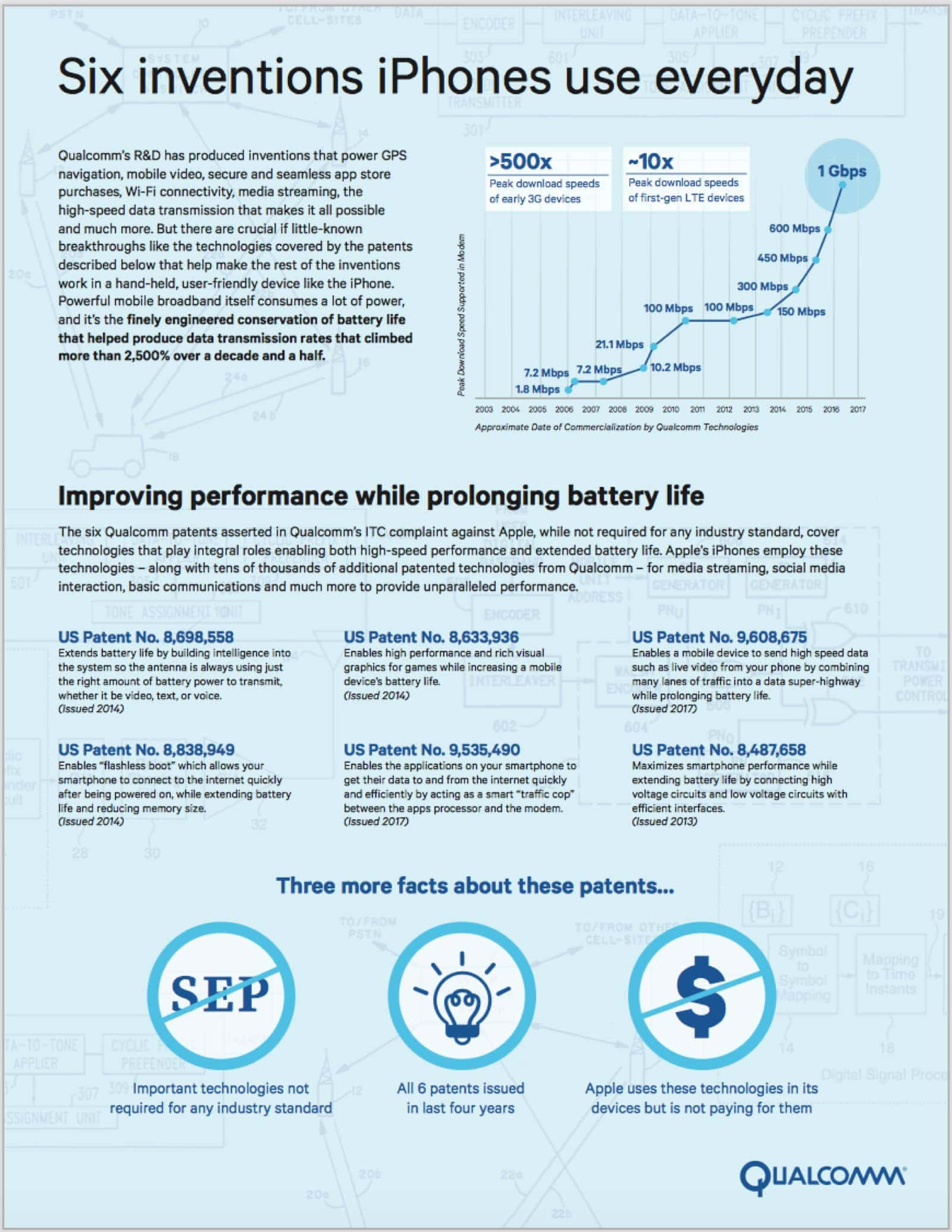 This is just the latest in an ongoing legal battle. Back in January, Apple sued Qualcomm for US$1 billion. That suit claimed the chipmaker charged unfair royalties for technology it had nothing to do with. At the same time, the FTC has investigated Qualcomm to see if it used its relationship with Apple to stomp out competitors.
Competition
In the past, Apple has said:
Despite being just one of over a dozen companies who contributed to basic cellular standards, Qualcomm insists on charging Apple at least five times more in payments than all the other cellular patent licensors we have agreements with combined.
Qualcomm is being hit on both sides as it struggles to stay ahead of competitors like Intel, while Apple moves ever-more iPhone technology in-house. Qualcomm even had to "slash its financial expectations for the fiscal third quarter, in case Apple affiliates withhold payments."
The stakes in this battle are high, and both Apple and Qualcomm have formidable IP operations.