Verto Analytics released some interesting figures in a report called Rise of the Machines: How AI-Driven Personal Assistant Apps Are Shaping Digital Consumer Habits. It examines the use of personal assistant apps, search apps, and browser-based search, and how they are shaping consumer behavior, and one of its findings is Siri usage is higher than the Google search app.
Note that in order to download the full report, you'll have to relinquish some information, but you can read the gist of it here.
Number Crunching
The report found that 44% of smartphones (owned by adults 18+) in the U.S. used a personal assistant. Of that 44%, 41.4 million people per month are using Siri, out of 71 million total. The data also showed 34% of smartphones had a search app installed and used during that same period. Search apps include Wikipedia, Yelp, or Google Search app.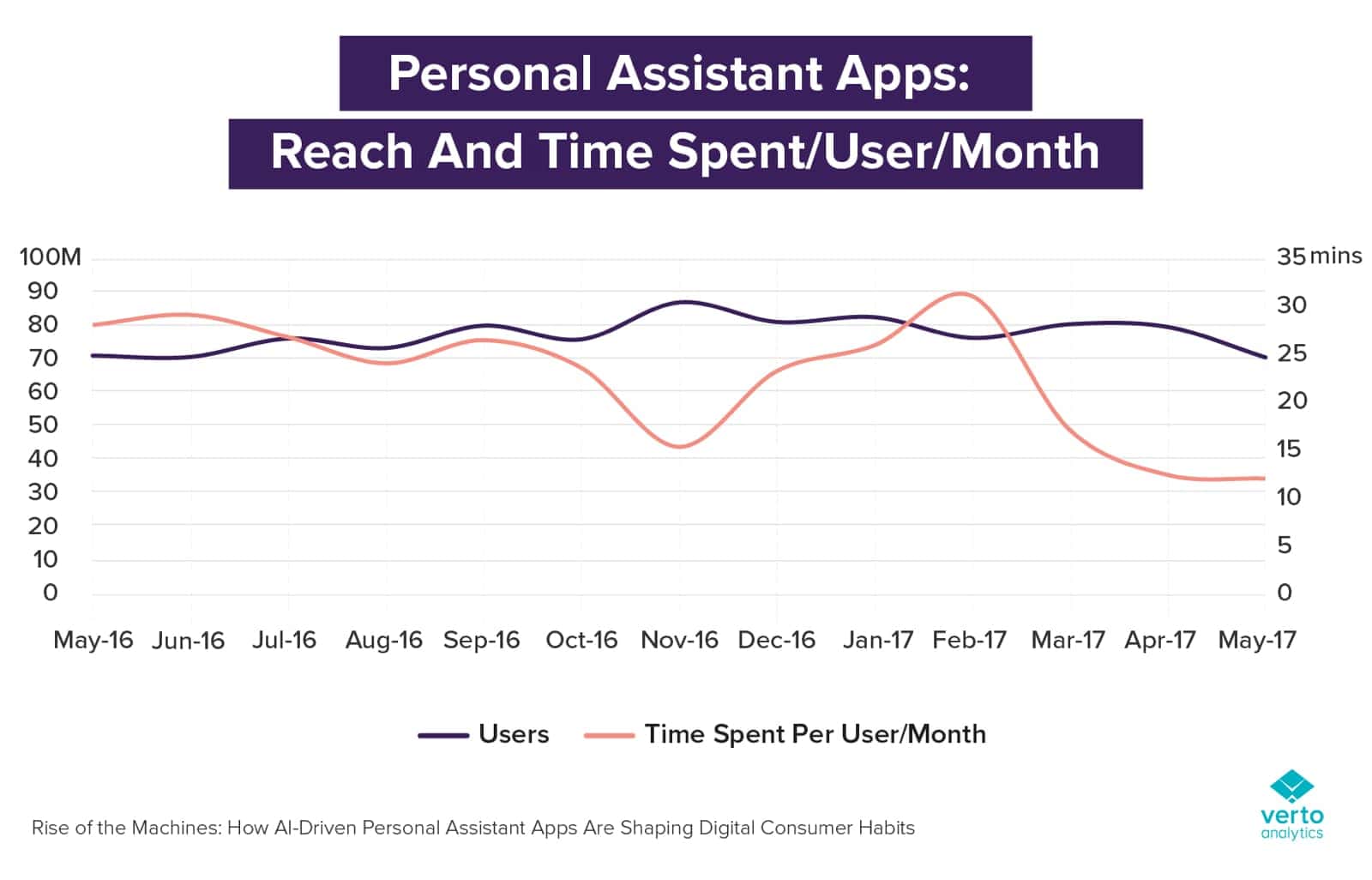 However, 87% of smartphones have a web browser installed, and the study shows that searching with a browser website happens more often than searching with a personal assistant or search app. In summary, Siri is used more often than the Google Search app, but search websites are used more than both.
Conclusions
Verto notes that usage of personal assistant apps averages about 12 minutes per user, per month. This is less than 0.1% of total time spent on smartphones, and usage has even dropped during the past year.
While the average number of personal assistant app users overall has remained relatively stable, the average amount of time spent per user has actually decreased over the same time period. We need to remember that the user base for these apps is still low, and the availability of content and use cases restrictive.
Another possible explanation for app AI usage could be the growing popularity of AI devices. Apple will soon join that market when the HomePod is released, and it will be interesting to see how HomePod Siri usage compares to iPhone Siri usage.
It's also important to remember that search is just one function of Siri. It sounds as though the report is comparing Siri usage in general to search, instead of searching the web with Siri compared to searching the web in Safari.