Sir Jony Ive, Apple's Chief Design Officer, has a hot new design, but don't go looking for a new MacBook or updated iPhone. Instead, it is a ring made entirely from a single diamond. He teamed up with fast friend and industrial designer Marc Newson to make the item for the (RED) charity. It will be auctioned by Sotheby's in Miami on 5 December.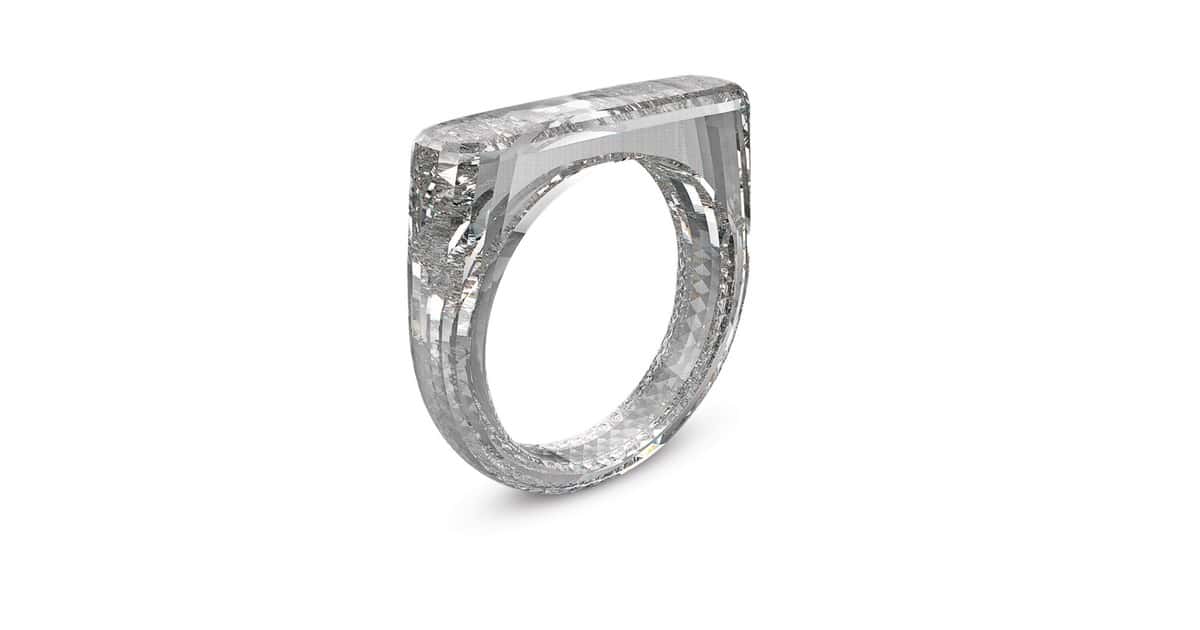 A unique item
The auction house says: "Consistent with their mutual obsession with transforming raw material into objects of value, Ive & Newson's design is singular, clear and un-compromised by the traditional metal settings and bands that have previously been required to create 'diamond rings'. Theirs will be created by removing material rather than adding – an ambition made possible by the extraordinary scale of the stone which will enable the ring to be completely made of this material."
The unique piece of jewellery will have between 2000 and 3000 facets when complete, something Sotheby's says "has never been seen before on a single piece". (Facets are the flat surfaces on a diamond.)
All for charity
The ring is expected to sell for between $150,000 and $250,000. All proceeds from the sale will go to Bono's (RED) charity which seeks to tackle HIV/Aids in Africa. It will be produced by a firm called Diamond Foundry. They are a diamond producer who has been certified as carbon neutral. The firm uses proprietary technology in order to form diamonds in a sustainable manner.