The General Services Administration is launching a pilot program aimed at opening up access to federal information to third-party virtual assistants. Agencies include the departments of Energy, Homeland Security and Housing and Urban development. The purpose is to make it easier for American citizens to find governmental information they need.
Federal Government Chatbots
The project is open-source, and will see the tech industry working a little more closely with the government. From the GSA's statement of principles:
These same services that help power our homes today will empower the self-driving cars of tomorrow, fuel the Internet of Things, and more. As such, the Emerging Citizen Technology program is working with federal agencies to prepare a solid understanding of the business cases and impact of these advances.
Other federal agencies interested in participating include the Internal Revenue Service, the Law Library of Congress and AIDS.gov. Maybe one day Siri will do your taxes for you!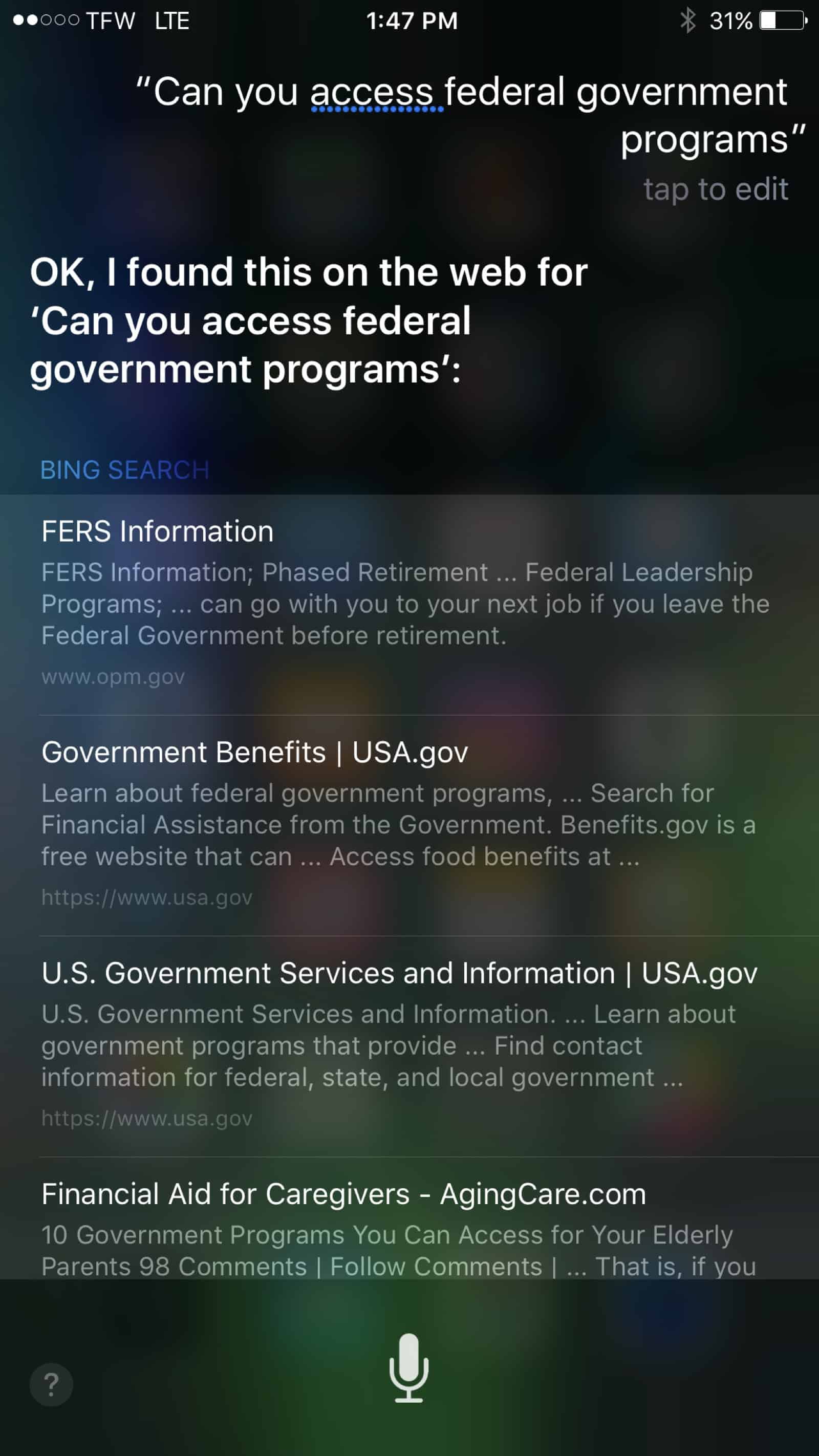 Any company with a virtual assistant can participate in the open-source program and access federal information. This includes companies like Apple, Amazon, Google, Microsoft, and Facebook.
Right now there is no indication whether Apple will participate in the program, but it seems a good bet the company would do so. After all, Apple has already opened up Siri to iOS developers.
It would be a terrific opportunity for Apple to improve Siri's capabilities in a practical manner. Government websites are sometimes complicated and hard to navigate. Apple could make the process easier by letting iPhone customers start a simple conversation with Siri.