Tim Cook spent time with LGBT education charity GLSEN on Friday night. The organization was hosting its Respect Awards in Los Angeles. There, Mr. Cook was awarded a GLSEN Champion Award, as was actress Octavia Spencer (via Variety).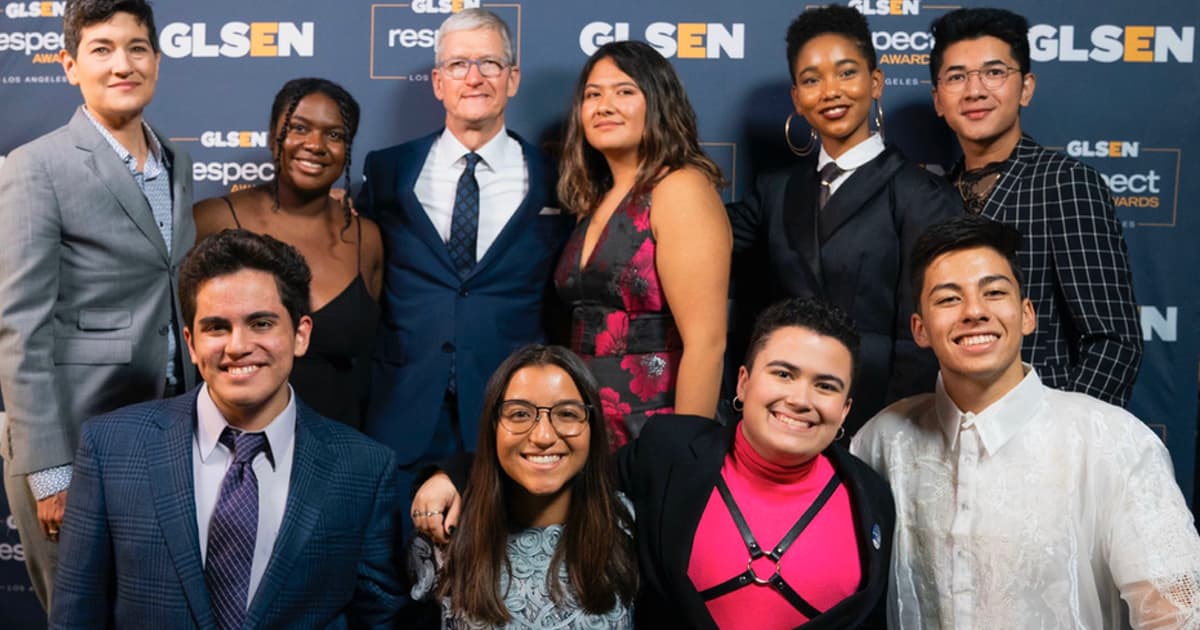 Tim Cook Celebrates LGBT Youth
In a tweet, GLSEN Executive Director Eliza Byrd said that "it was an honor" to be joined by Mr. Cook.  The Apple CEO said he was grateful for the organization's "years of advocacy on behalf of LGBTQ youth." Since publicly coming out, Mr. Cook has become an increasingly vocal advocate for LGBT rights. He attended the event shortly after his first Spanish language interview was published. In that, he spoke about coming out as gay.
After receiving his award, Mr. Cook said:
Unfortunately, we still see far too often the consequences of failing our kids. Trans and non-binary young people kicked out of their homes and attacked on our streets. Bullying and harassment in our schools. continued. And a broader society that still sends the message, when the going gets tough, it's the least among us who get targeted first. There is so much more each of us can do to change these things and that's what brought me here.