Apple, Amazon, and Google are abusing their market strength to block competition from smaller companies, according to Senator Elizabeth Warren (D-MA). In a speech at the America's Monopoly Problem on Wednesday, she said the three companies are using their size to "snuff out competition," and she's at least partly right.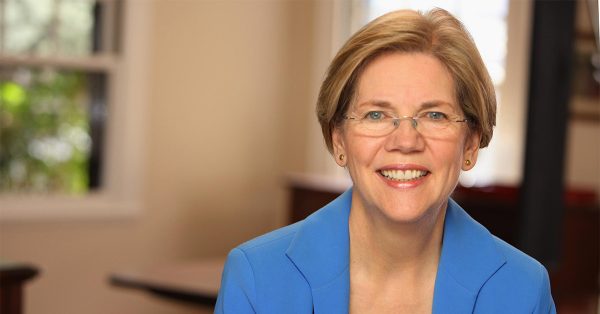 The three companies are industry power houses, and they're all aggressively pursuing markets. Since Senator Warren isn't pushing for antitrust investigations, it seems she doesn't see this as an abuse of monopoly powers, but does think federal regulators have been shirking their responsibility.
Apple, she said, "has placed conditions on its rivals that make it difficult for them to offer competitive streaming services." Amazon controls the book market by using "its position as the dominant bookseller to steer consumers to books published by Amazon to the detriment of other publishers." Google is gaming the search market by using "its dominant search engine to harm rivals of its Google Plus user review feature."
Her comments were part of a presentation on the economic threats posed by "consolidation and concentration," according the Re/code. She says the companies are using their strength and size to block competition from smaller companies and startups.
Apple kills the music
In Apple's case, Senator Warren is referring to Apple Music, which is a year old today. Apple has been considered a late comer to the streaming music game where it's competing with Spotify, Pandora, and Tidal.
While Apple is a major player in the online music market, it's a new comer to streaming music. Apple isn't, however, playing fair, according to Spotify's Global Head of Communications and Public Policy Jonathan Prince. He said,
Apple has long used its control of iOS to squash competition in music, driving up the prices of its competitors, inappropriately forbidding us from telling our customers about lower prices, and giving itself unfair advantages across its platform through everything from the lock screen to Siri. You know there's something wrong when Apple makes more off a Spotify subscription than it does off an Apple Music subscription and doesn't share any of that with the music industry. They want to have their cake and eat everyone else's, too.
Spotify's 30 million paid subscribers is currently double what Apple Music boasts. Considering how quickly Apple Music is gaining new subscribers, it could overtake Spotify by its second anniversary.
Next up: Warren on Amazon and Google