Back Up Your Mac
Okay, all your mission critical apps are ready and your boot drive is in good shape. There's one more critical task before you can go for the upgrade. And that's the critically important backup in case something goes wrong during the install.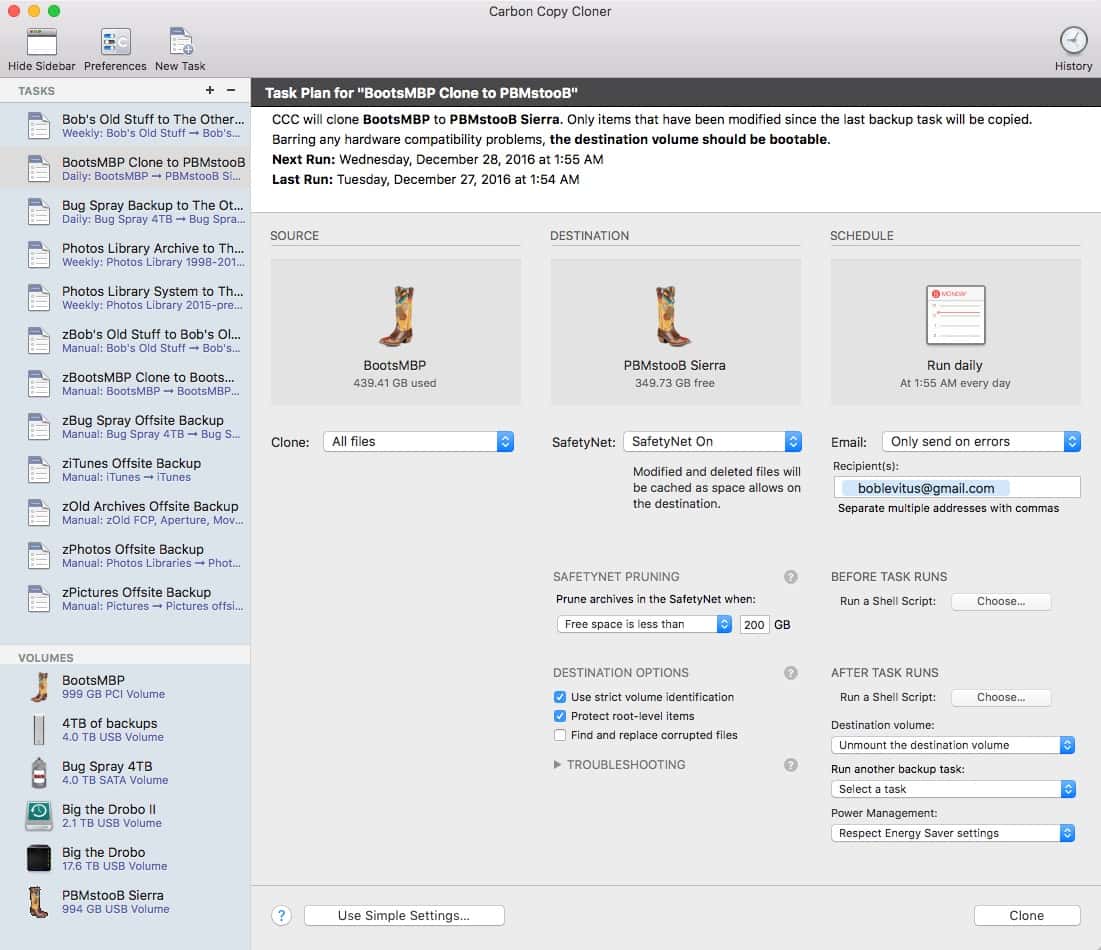 There are many ways to back up your Mac. There's also the issue of how many different ways to do it. Here are some general recommendations.
Cloud backup services are increasingly popular, and they're either attractive to you or not. I tend to steer away from them because 1) If your Mac cannot get on the internet after an install, you may lose access to the backup data on that Mac, 2) Depending on your broadband bandwith, it can be frustrating to wait for backups and restores. Accordingly, your first line of defense should be a local backup.
The easy, obvious and fast way to back up your Mac locally is with Apple's own Time Machine. Go to your System Preferences, select Time Machine, and make sure Time Machine has been on and your latest backup is current.
While Time Machine is, in the opinion of some, not the greatest backup system ever, it's also every Mac user's first line of defense.
But you shouldn't be satisfied with that because a Time Machine archive could have become corrupted or be uncooperative at the very moment you need to restore your Mac. I recommend a second local method.
Apps that can make a backup of your boot drive (and in some cases a bootable clone) include Data Backup Mac (Prosoft Engineering), Super Duper (Shirt Pocket), and Carbon Copy Cloner (Bombich Software). There are many others. I am most familiar with CCC and know that it is fully ready to continue your (bootable clone) backups with High Sierra.
A bootable clone is very helpful because if the upgrade fails and the Mac somehow won't boot properly, you can connect that drive with its bootable clone, hold down the option key at power on, and select it to boot from. From there, you can begin the diagnosis (and/or restore) of the internal drive. More on that process is beyond the scope of this overview.
With your Mac backed up to Time Machine and well as a second method,
you should be in good shape to proceed. If you've been using a cloud backup, this is a good time to also make sure you have a recent update of your critical data.
The Upgrade to High Sierra
In the past, it's been recommended that you disconnect all peripherals except the keyboard and mouse. That's to make sure there are no conflicts with older device drivers. Lately, most users have not had to do this, but it's not a bad idea. Reconnecting your devices after the upgrade, one-by-one will help isolate a problem. But it's a judgment call.
The simplest way to upgrade your Mac is with the Mac Apple Store. On September 25, it's expected that you'll be able to go to the Apple Menu on your Mac, select App Store… and see the beautiful graphic that accompanies the High Sierra upgrade.
Before you start the upgrade process, having made sure you have the most recent Time Machine archive, turn off Time Machine. If any other automatic back up operations are scheduled, disable them.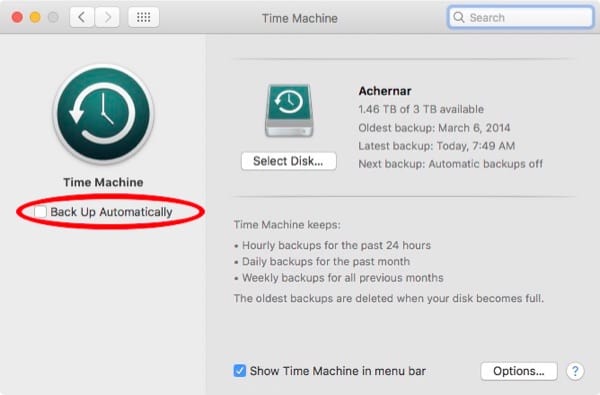 It's expected that even if you've been a beta tester of High Sierra, this upgrade process will work without any additional steps of fuss to get to the final release.
The Mac App Store will download a file to your /Applications folder that will have a name something like: "Install macOS High Sierra.app." This file is usually deleted after the upgrade, so if you want to preserve it, before you start the install process, make a copy of this file and put it on a Flash drive or somehere else safe.
Depending on how fast your Mac is, the upgrade could take the better part of an hour. Make sure you also upgrade to Safari 11. It has important security updates.
If you decide instead to do what's called a clean install, here's a tutorial for Sierra that should still work. That article has some guidance on whether a clean install is advisable.
Next page: APFS considerations.