Now that Congress has chosen to allow ISPs to sell your data, many people are turning to VPNs to help. But you might be asking yourself: "What is a VPN anyway?" I'll explain how they work and how they can help you, and give you our VPN recommendations.
Not everyone uses a VPN for privacy. Corporate requirements, accessing content blocked by your local network, and local network security are three reasons many people already use VPNs. Tuesday's passage of legislation allowing your ISP to sell your browser history, however, makes privacy another important reason to consider a VPN.
What Is a VPN
A virtual private network (VPN) is a private network that lets you connect to the web. It works by tunneling your web traffic through an encrypted connection to a server controlled by the provider. Then, from the server it connects to the internet. Using a VPN prevents your ISP or other third parties from knowing which websites you browse to. They can see that you connect to the VPN, but they can't read the encrypted traffic.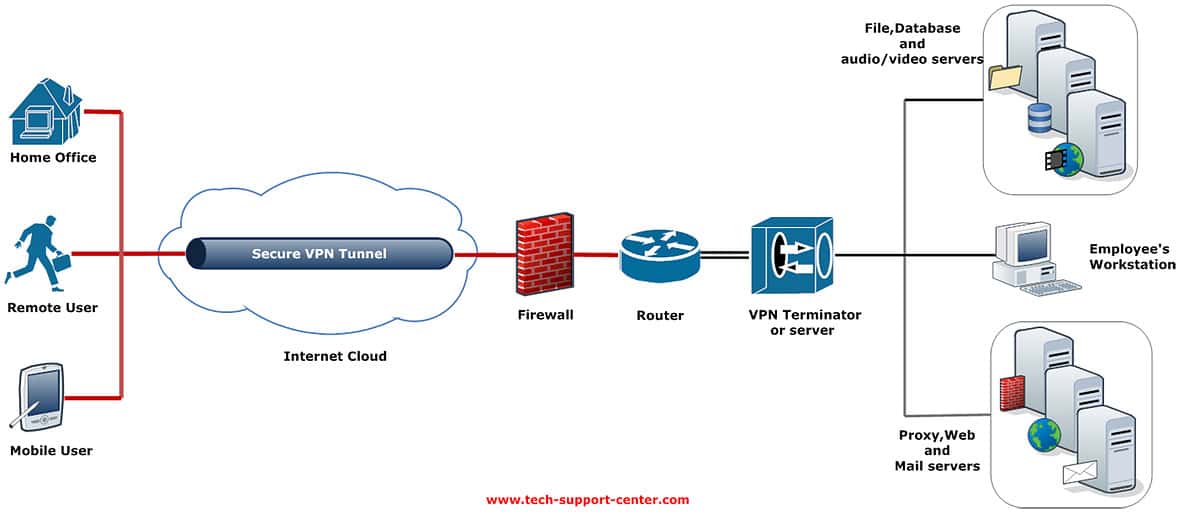 What a VPN Can Do
A VPN hides your Internet traffic by routing all requests through the VPN server. You search Google for "embarrassing growth" and your ISP sees data flowing to your VPN. You fill out a survey called "Which Gilmore Girl Am I?" and your ISP sees only data flowing to your VPN, and nothing else.
From the receiving server's viewpoint, all of your requests originate from the VPN's server, and not from you. Your MAC address and IP address are therefore hidden from the receiving server, and your ISP has no idea what your MAC address and IP address are doing.
Since all requests originate from the VPN, geolocation limitations are applied where your VPN is, rather than where you are. People in China, Iran, and other countries, for instance, can use a VPN to access content blocked by their countries. Users in the U.S. can do the same for content blocked by the U.S. or available only in another country, or vice versa.
Many corporate networks might allow access to information only through computers within that network for security or other reasons. If the company has set up an incoming VPN, workers can tunnel in to the network and access that content remotely.
What a VPN Can't Do
Using a VPN won't make you entirely anonymous on the web, though receiving servers will see you as the VPN. Using a VPN also won't prevent you from being hacked, getting a virus, or getting other malware if you're visiting maliciously crafted sites. It's not a solution that will fix every problem, but it might give you a little peace of mind while browsing the web.
Three VPNs TMO Recommends
When you're picking a VPN to use, it's better to use a paid one instead of a free service because you generally get what you pay for. VPN providers still need to make money, and the less reputable ones might end up selling your data, which is what you're trying to avoid in the first place.
TunnelBear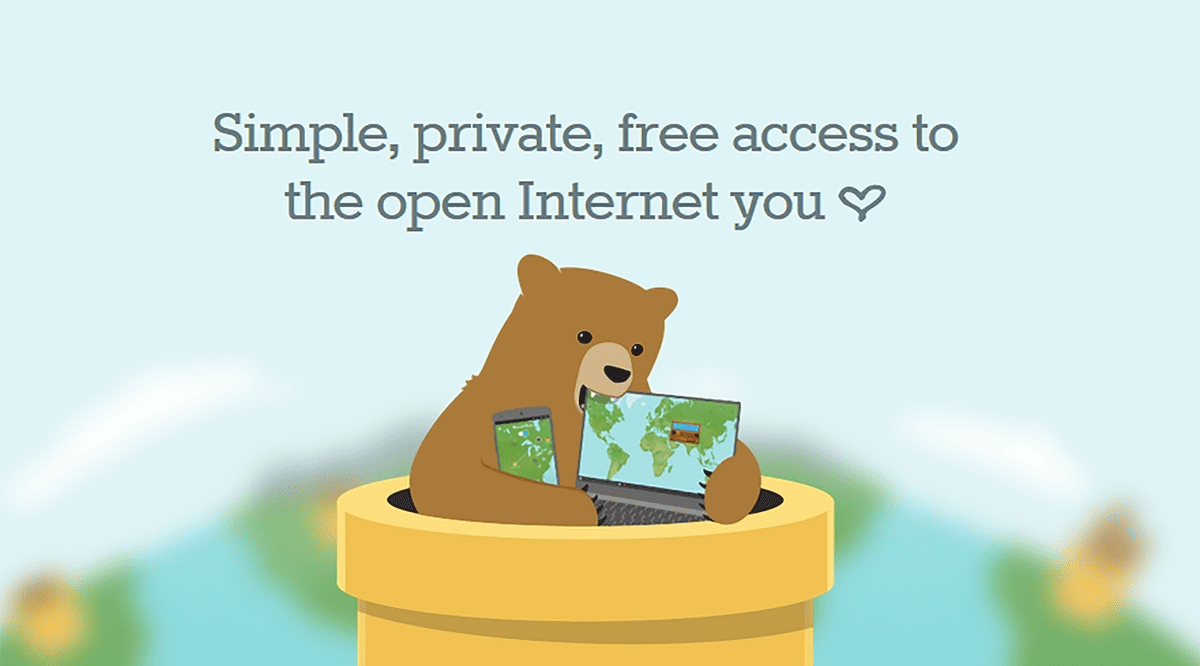 TunnelBear is easy to use and has a free tier and a paid tier. The free tier limits you to 500MB per month, which isn't realistic if you plan to use it a lot. This service has several affordable plans:
1 month: US$2.99
3 months: US$7.99
12 months: US$29.99
Cloak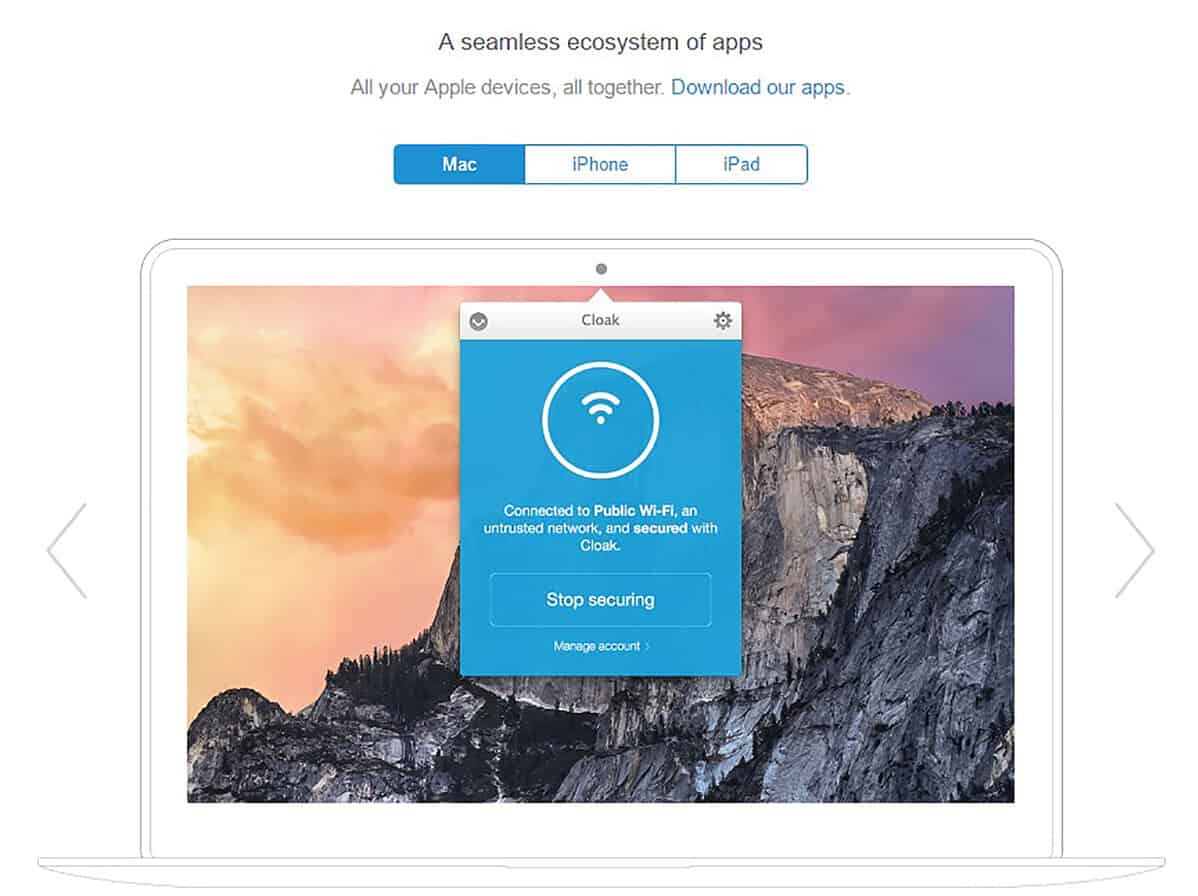 Cloak is regarded as a good VPN to use if you own Apple devices. The company has a "set it and forget it" approach that makes it simple to use. It has a feature that TunnelBear doesn't: the ability to automatically connect to the VPN based on your Wi-Fi network. While it's my opinion that you should use a VPN on every network, with Cloak you can have it start up on free, insecure public Wi-Fi networks.
Through iOS In-App Purchase:
1 Week Pass: $3.99
30 Day Pass: $9.99
12 Month Pass: $99.99
Through the Cloak website:
5 GB: $2.99/mo
Unlimited: $9.99/mo
Astrill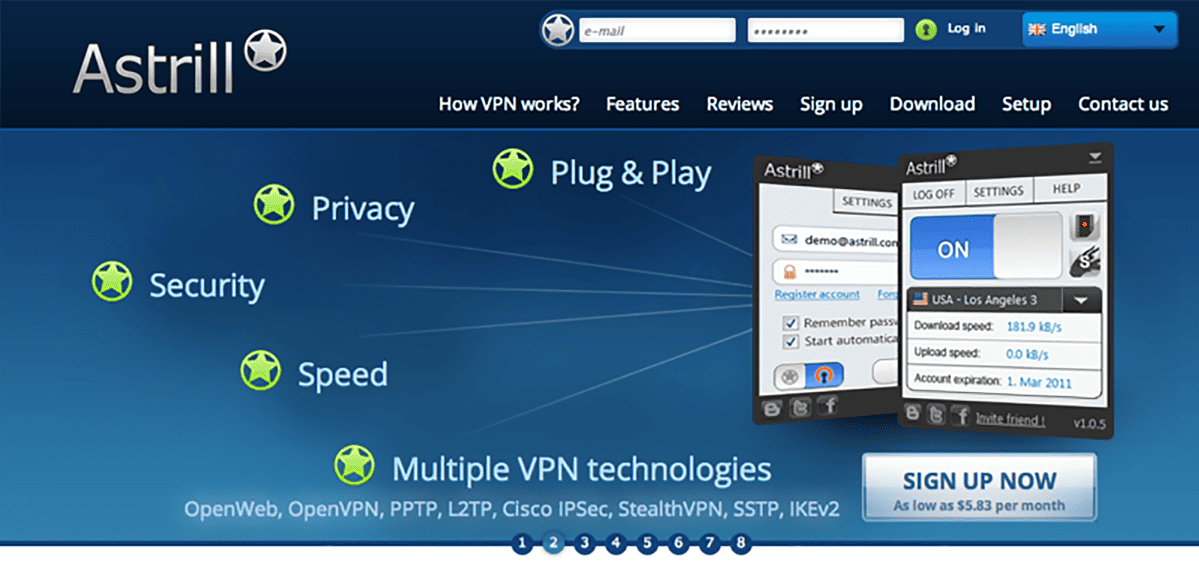 Astrill has a big network and is a good choice if you frequently use torrenting services. This VPN lets you have up to two simultaneous connections at the same time. This service does require a lot of personal information when you sign up, so keep that in mind if privacy is your main concern.
Three months: US$29.95
6 months: US$39.95
1 year: US$69.95
Conclusion
It's a good time to use a VPN, now more than ever. Now you what a VPN does and what using one of these services can offer you. In our next article we'll dive into VPN privacy policies and other information.
Bryan Chaffin contributed to this article.