Here's what you can do if you find that your HomePod is stuck while configuring. While this can often be a rather easy solution, it really depends on the situation. For example, there is a rather peculiar instance where users are having a lot of trouble configuring a HomePod that needs to be setup alongside additional HomePods. What you will need to do depends largely on your situation, and how and why your HomePod is having an issue configuring.
With that in mind, I'm going to explain this peculiar situation, while also provide some solutions, even if the multiple HomePod-situation doesn't necessarily apply to you. While having the device around a household can be particularly handy, it isn't that beneficial if it spends most of its time trying to configure itself. Let's take a look at some potential causes and solutions.
Why is My HomePod Stuck While Configuring?
There can be a couple of reasons why a HomePod is stuck in the configuration process. Fortunately, if you are only using one, the solution can be pretty simple. However, there seems to be a large issue with a HomePod attempting to configure itself continuously if it is running 16.0, and there are other devices in the household running 16.3. While there is no official reasoning as to why this is occurring, many suspect it has something to do with how 16.3 operates.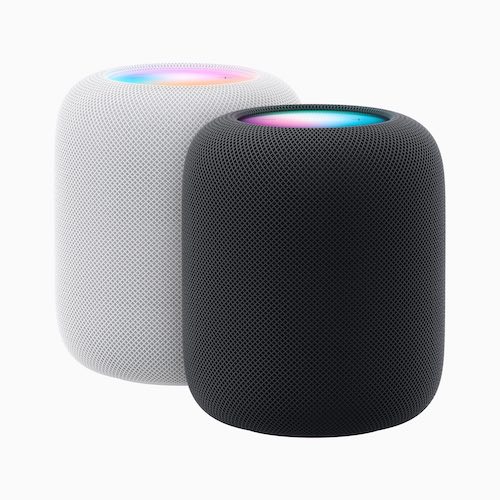 Therefor, if you are running just a single HomePod and find that it is getting stuck while configuring, the solution is likely an easy one. I would suggest trying the tips earlier in the article before diving into the more serious solutions at the end. However, if you are connecting a HomePod that is on 16.0 alongside another HomePod that is on 16.3, you might have a bit of work to do.
Try Unplugging the HomePod if it is Stuck Configuring
While this seems to be an issue for many people, there seems to be a multitude of solutions that are working for users. One of the easiest seems to be simply unplugging the endlessly configuring HomePod, waiting 10 seconds, and then plugging it back in so that it can recalibrate.
While this is likely the easiest solution, not everyone seems to be having luck with getting it to work. Though this is likely the first thing you should try, don't be surprised if you need to try something else.
Try Changing Your iCloud/Apple ID Region
Some users are also reporting that changing their iCloud/Apple ID region fixes the issue. This may cause something within the 16.0 software to configure properly, at the very least, this is a fast solution to check.
From a web browser, you can easily change your Apple ID region by following these steps:
Sign-in to your Apple ID on Apple's website.
Choose Personal Information.
Click Country / Region and make your selection.

You can then see if your HomePod configures properly, or will at least attempt to update to 16.3. If you're not having luck, changing your region back to what it once was only takes repeating the above steps. If this doesn't work, there is another solution a user can try, though this one is a bit more time consuming.
Create a Temporary Home Within the HomePod App
If you're having issues with your HomePod being stuck in the configuring status within the Home app, then creating a temporary home within the Home App can be a solution. However, be warned that it may take awhile to connect your HomePod to the temporary home.
Remove the HomePod from the Home App
First thing you will need to do is remove the HomePod from the Home within your Home app.
From the Home app, select the your HomePod icon.
Then, either navigate to the Settings icon, of scroll down and select HomePod settings.
Choose Reset HomePod.
Then select Remove Accessory.
Reset the HomePod
On this is finished, you can then reset the HomePod through the following steps.
Unplug your HomePod from the power source for 10 seconds.
Wait 10 seconds, and then plug the device back in.
Give it another 10 seconds. Then, using your finger, touch the top of the HomePod and wait.
The white light on the top of the HomePod will turn red. Keep holding down your finger.
Siri will then inform you that HomePod is about to reset. After you hear three beeps, you can lift your finger.
Create a Temporary Home in the Home App
Time needed: 3 minutes
From here, you'll then need to create a temporary Home within the Home app.
Open your Home app.
Choose the icon with the three dots in the top-right.
Select Home Settings.

Select Homes in the top-left.
Select Add Home. If you had just one Home from the start, you only need to select Add Home on the Settings screen.

Give the temporary home a name and then select Save.
Then add the HomePod to the Temporary Home from the Main Menu
After this, you will then be able to add the HomePod to the test Home. It may take some time for the HomePod to configure. Once the process is complete, you will be able to update the firmware to version 16.3 from the software section within the Home app.
Update to 16.3
To get the 16.3 update, all you need to do is open the Home app and select the More button (the three dots), then go to Home Settings > Software Update. An update will more than likely be available for you, and you can follow the prompts from there.
From here, you'll need to remove the HomePod from the temporary Home. Follow the same steps listed above, and then you will need to Reconfigure your HomePod to your original Home. Again, follow the same steps listed above.
What to do if Your HomePod is Stuck Configuring
While Apple will hopefully soon address this issue, the major configuring problem seems to only be happening to those that are using two or more HomePods. While this obviously isn't an ideal scenario, those that are only using one HomePod are likely not to experience this issue.
However, if you do find that your HomePod is stuck on the configuring screen, there's at least a couple of different things that you can try. While some of the processes may take a tad longer than the others, it seems that so long as you can get both of the HomePods onto 16.3 then you are a good to go. Of course, if you find that your HomePod isn't responding at all, you may want to take a look at some of these solutions.