If you're having trouble sending or receiving mail, the Apple Mail Connection Doctor could help. It gives you a bit more information on issues, and it checks the status of each mail server you're using.
[How to Sync Your Mac's Sent Mail with the Server]
Mail Connection Doctor
To get started: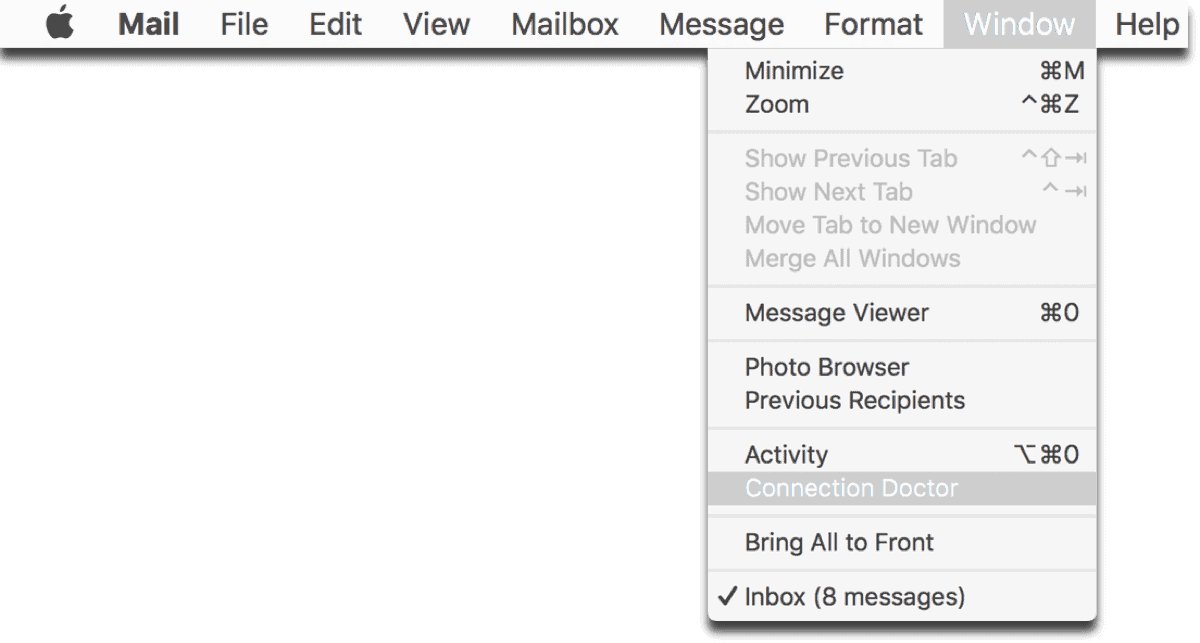 Open

Apple Mail

.
Click on

Window > Connection Doctor

in the menu bar.
It will automatically start checking the connection status of each account. You can opt to log connection activity to get more detail on what's happening.
Types of Errors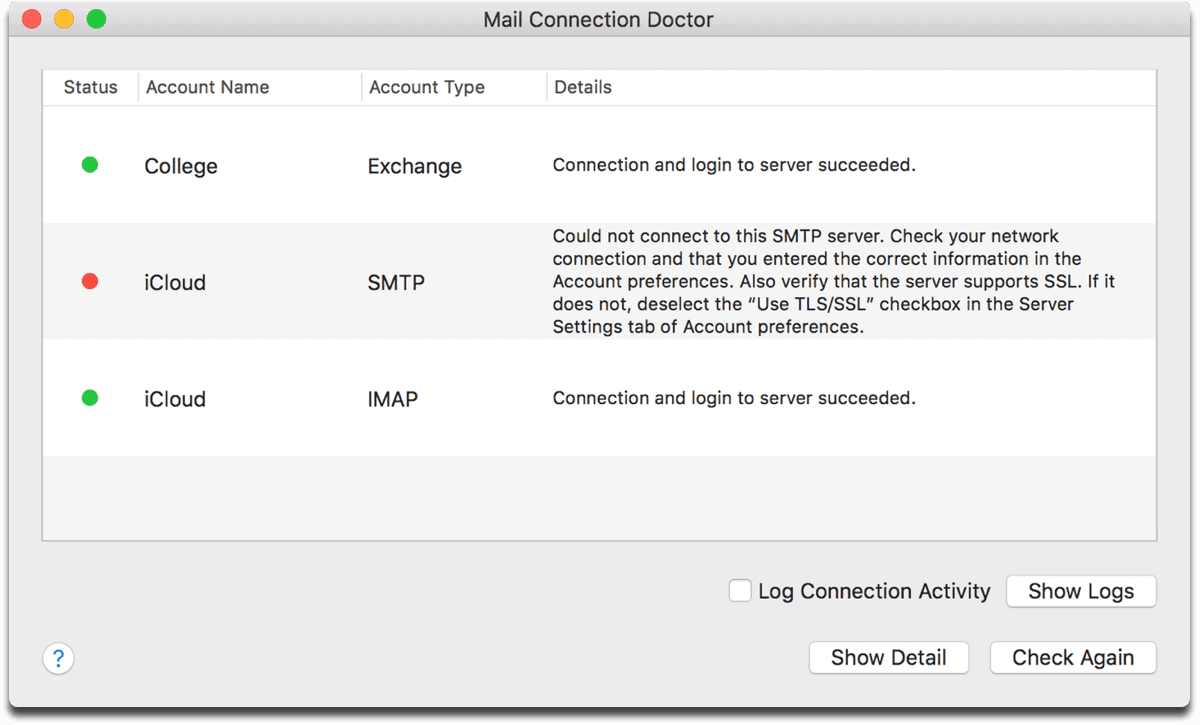 Apple's support page gives two examples of typical error messages.
"Trying to log into this…account failed."
Your email service may be experiencing a service outage. Contact them or use their status webpage to make sure that their mail service is online. You may also get this message if the password for your account is missing or no longer valid.
"Could not connect to this . . . server."
The settings for your email account may not be correct. Check Mail preferences to make sure that your email account settings are up to date. You can use the Mail Settings Lookup tool to check the settings for many email providers, or get them from your email provider.

You may also see this message if a network firewall is blocking the connection to your email service. That can happen if you installed third-party firewall software, or you're on a different network that doesn't allow the necessary email connections. If you're connecting from your corporate network, contact your corporate IT department for help. If you're connecting from somewhere else, such as a coffee shop or Internet cafe, check with their staff.