Occasionally you might run into a problem where your iCloud contacts have trouble syncing across devices. Sometimes you can fix it by logging out, logging back in, etc., but what if that doesn't work? Mac Geek Gab listener Chris has a solution to fix iCloud contacts, and it's called the nuclear option.
Going Nuclear
Chris says that he discovered this from an Apple Support specialist. It usually happens when you sync contacts with your Mac. For some reason, Mac contact records, as well as iCloud itself, can become "tainted" but iOS remains pure.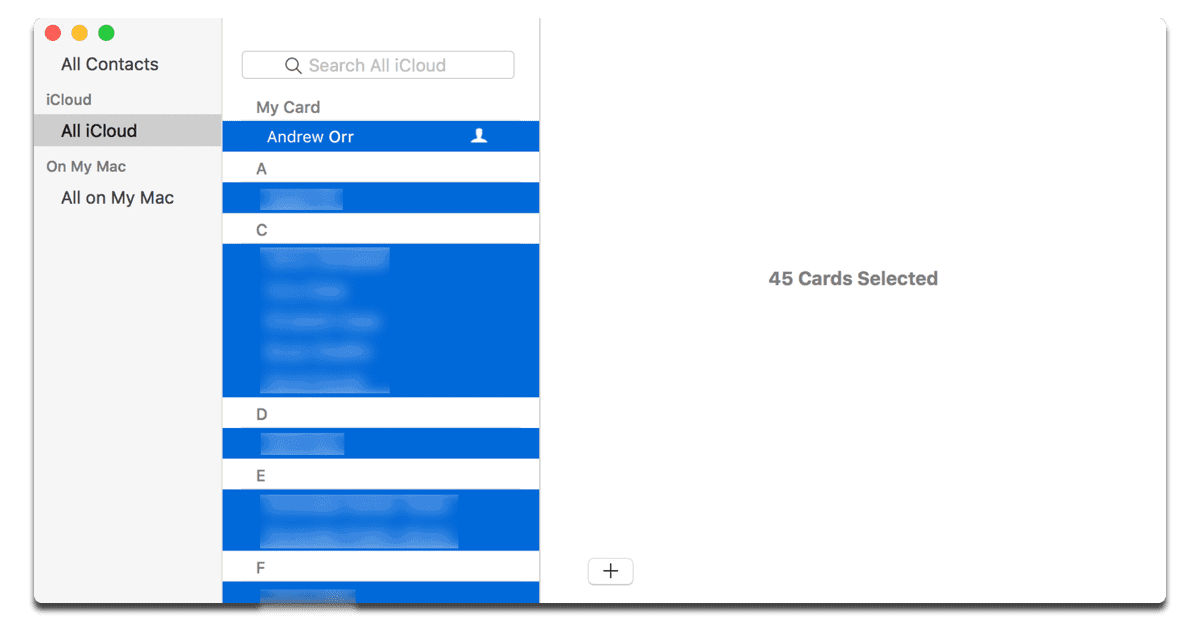 Before we start, it's a good idea to

back up

all of your devices just in case.
Next, find the iOS device that has your contacts on it. This is the One Pure iOS device.

Log it out

of iCloud and keep the contact records on it.
Now, delete all contacts from your other devices, as well as on iCloud.com. Make sure there isn't a single contact left. On your Mac you can open the

Contacts

app, select all of them by pressing

Command (⌘) + A

, then hitting

Delete

. You can use the exact same keyboard command on iCloud.com.
When all devices and iCloud have no contacts left, log the pure iOS device back into iCloud, and

sync

its contacts with iCloud again.
The pure contacts will load into iCloud and be synced with your other Apple devices.