Sometimes back, Google amazed us with Pixel phones' exclusive Magic Eraser feature background removal tool. Fast forward, and the feature is now available on all iPhones. Taking good photographs in a public place is often very challenging. More often than not, photo bombers or other unwanted objects are captured along with our pictures. You can finally remove background objects on iPhone with the help of Google Photos.
We have come across a ton of third-party apps that offer background removal features. Some are decent, some are complicated, while others are scam apps. Google has changed the game by adding Magic Eraser to the iPhone Photos app. Please note that Magic Eraser is a Google One exclusive feature. Switching to Google Photos? Here's how to move photos from iCloud to Google Photos.
What is Magic Eraser iPhone feature?
Magic Eraser is an artificial intelligence-backed feature. You can automatically remove background images, people, and other elements with a few buttons. Furthermore, the camouflage feature in Magic Eraser lets you change objects' color and blur them—no need to trash the perfect picture. Instead, edit it to remove the background.
Use Magic Background Eraser to Remove Background Objects on iPhone Photos
We presume you have already installed the Google Photos app on your iPhone. Please note that Magic Eraser is a post-processing tool. In other words, you can use it after capturing a photo.
Time needed: 3 minutes
Follow the steps below to use Magic Eraser on iPhone-
Open Google Photos and Select the photo you wish to edit.

Tap the Edit icon. (Hamburger menu on the bottom toolbar)

Slide the options sideways. Now you should see the Tools tab. Tap it.

Select Magic Eraser.

Now circle the object you want to remove from the picture.

Wait for a few seconds. There you go! The person or object is now magically removed from the picture.
I liked how Magic Eraser offered suggestions. Instead of circling, you can tap on the objects to remove background from images on iPhone.
How To Erase Image Background Objects on Mac
A bigger display is better while editing pictures. Did you know you can remove objects on Mac? No, we are not discussing Adobe or other complex photo editing tools. All you need is Apple's Photos app on Mac. It offers a simple and easy-to-use one-touch background remover feature. Before we proceed, transfer the photo to your Mac.
1. Open the picture on the Photos app. You can transfer the photos by uploading them to iCloud.
2. Select the Edit button in the top right corner.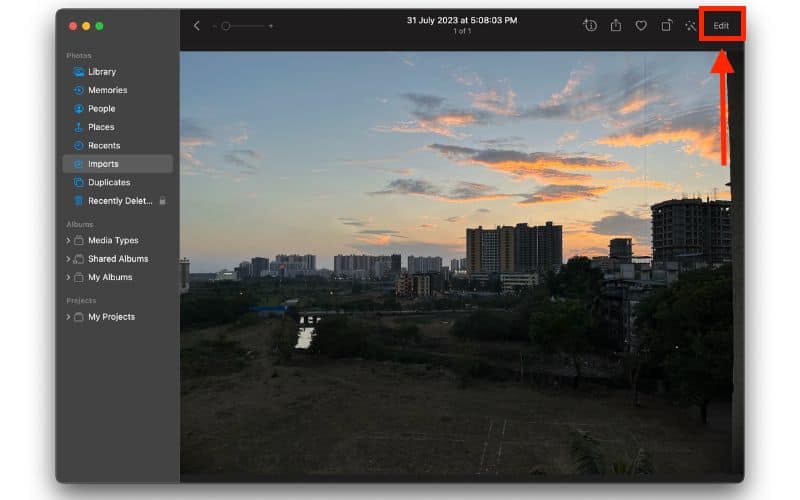 3. Select the Retouch option from the toolbar.
4. Use the slider to set the brush size. It is important to choose the brush of the correct size. Use a small brush size for removing small objects with better accuracy.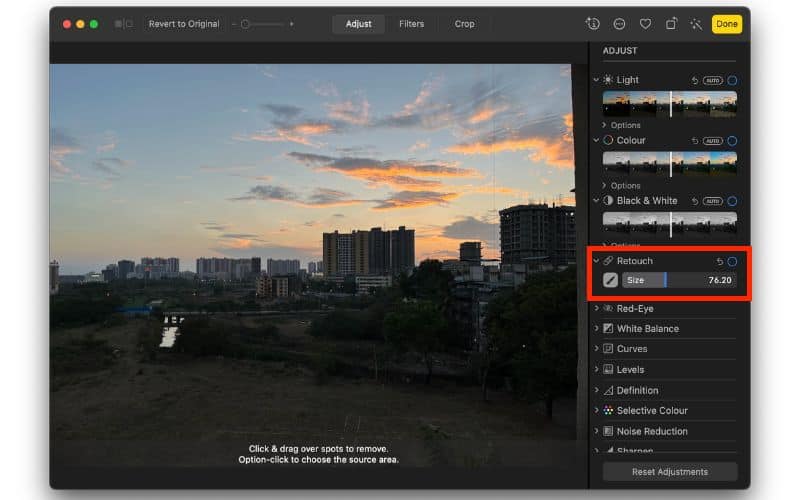 5. Drag and use the brush multiple times till the desired results are achieved.
Other Impressive Google Photos Features
Interestingly Google has added a fair bit of exciting features. The Sky feature lets you edit and add some spark to the skyline. You can choose from a slew of palettes. Best of all, the edited photo looks natural and not out of place. You can also change color and adjust the contrast of the sky.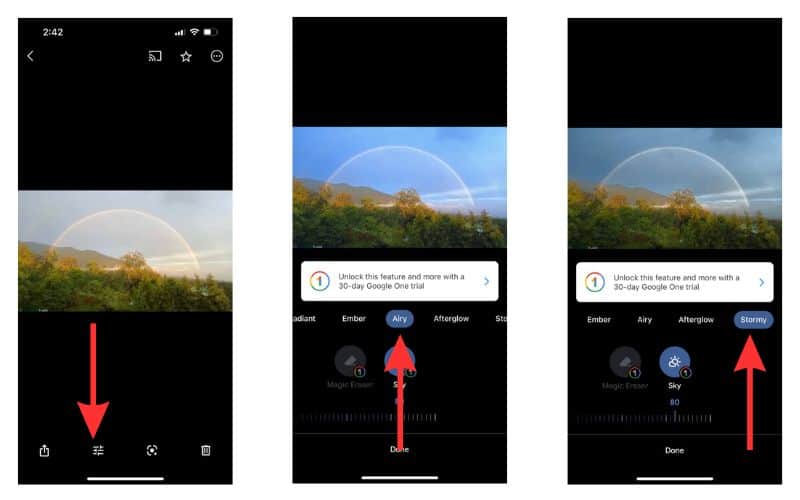 Other Third-Party Background Objects Removal Apps for iPhone
A few years ago, removing objects from the background of pictures used to be a big deal. One had to use Photoshop and other complex transparent background apps to do so. Furthermore, most apps were geared towards professionals and thus cost a bomb.
Then came the deluge of half-baked background eraser apps. Most of them failed miserably. Google's Magic Eraser takes the pain away from removing background from images. It indeed works like magic with minimum human intervention. Best of all, it is free for Google One users. I only wish Apple had a similar feature for iCloud subscribers.