iOS 10 and macOS Sierra support a new feature called Universal Clipboard that lets you copy text or graphics on one device and paste them into documents on another. It really is as simple as copy-and-paste—assuming everything is configured correctly. Read on to learn how to make sure you're set up to use Universal Clipboard.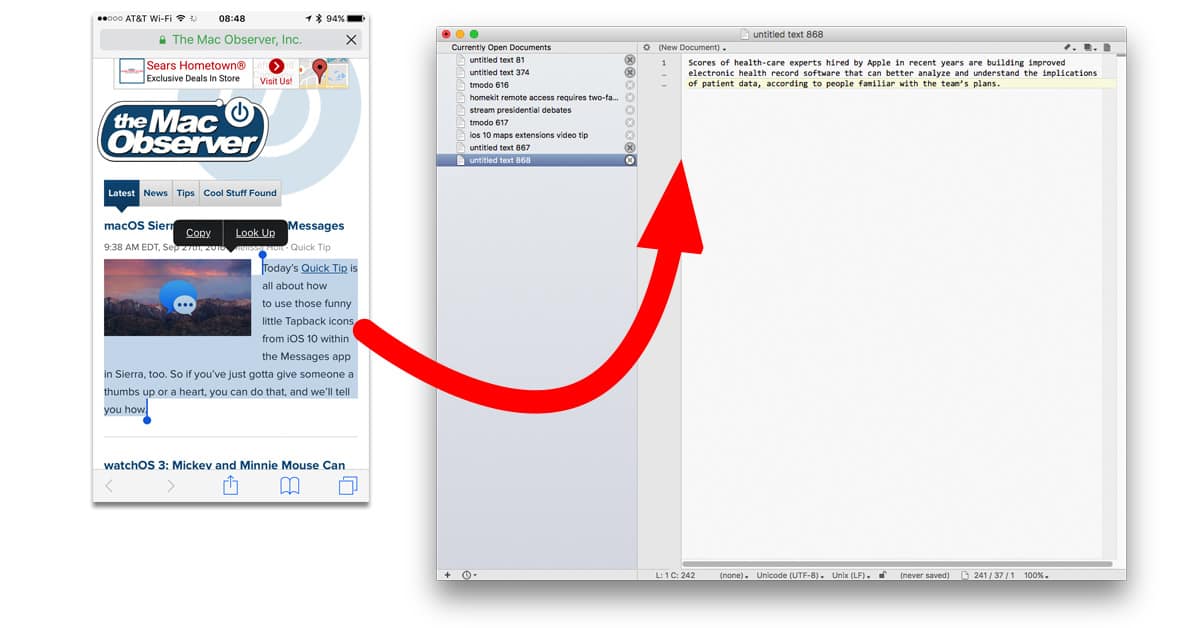 Before you get started, make sure your Mac, iPhone, and iPad are new enough to take advantage of Universal Clipboard.
Compatible Macs
2012 or newer iMac
Early 2015 or newer MacBook
2012 or newer MacBook Pro
2012 or newer MacBook Air
2012 or newer Mac mini
Late 2013 Mac Pro
Compatible iOS Devices
iPhone 5 or newer
iPad Pro
4th generation iPad
iPad Air or iPad Air 2
iPad mini 2 or newer
6th generation iPod touch
You need to sign in to the same Apple ID on all of your devices, and make sure Bluetooth is turned on. Also make sure your devices are all on the same local network, too.
Update: TMO did more testing, and while Apple says Universal Clipboard requires Wi-Fi and Bluetooth, you don't need a network connection at all. Your devices only need to use the same Apple ID and have Bluetooth turned on.
Fire Up Handoff
Universal Clipboard is part of Handoff, so we'll need to make sure that's turn on for all of your devices, too.
To enable Handoff in macOS Sierra, do this:
Launch System Preferences
Select

General

Check

Allow Handoff between this Mac and your iCloud devices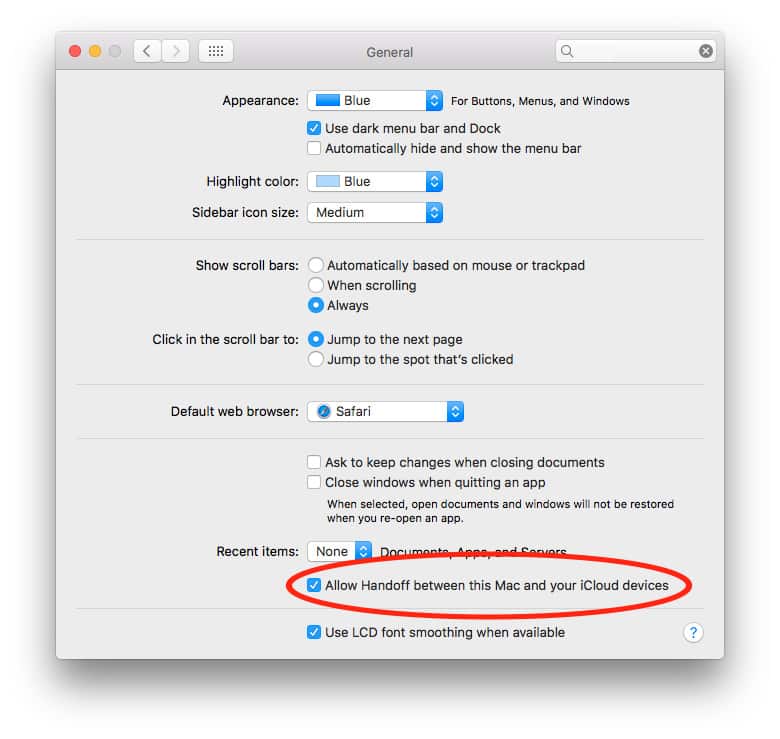 To enable Handoff in iOS 10, do this:
Tap

Settings

Select

General

Tap

Handoff

Enable Handoff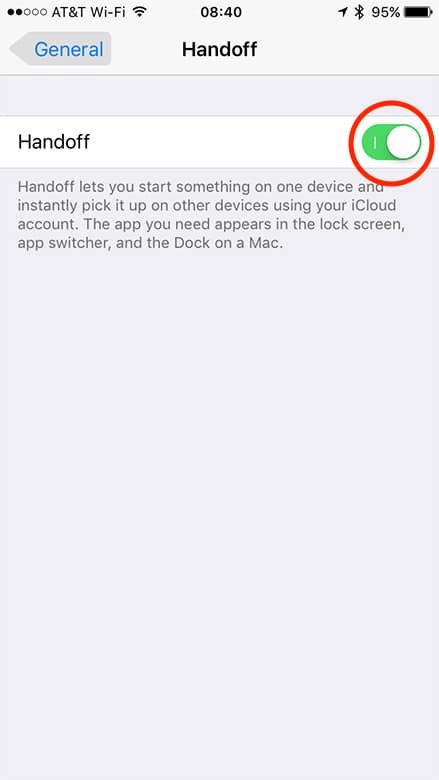 Now you can select and copy text, photos, and graphics from Web pages on your iPhone, for example, and paste them into documents on your Mac. You can also copy and paste between your iOS devices, like your iPhone and iPad—and if you have multiple Macs using the same Apple ID you can copy and paste between them, too.