How do you change the AirDrop name on iPhone and iPad? It is an easy process and will only take a few minutes.
We will learn how to change the AirDrop name on your iPhone and iPad. This will help you personalize your device so nearby devices can find you easily. If you are trying to send something, the recipient devices would also be able to recognize you easily.
What Is AirDrop
The AirDrop feature was introduced in iOS 7 and iPadOS 13. It allows iOS, iPadOS, and macOS (OS X Yosemite or later) devices that are physically near each other share files with each other wirelessly. It is an exceptionally fast and efficient mode of file transfer for devices that are close by.
AirDrop uses Apple's proprietary close-range wireless communication process along with Wi-Fi and Bluetooth to transmit files between devices. You can send photos, texts, videos, and other files like locations, playlists, documents, etc. And, there is no limit on the file size.
You can AirDrop files between different operating systems (for example iOS to iPadOS).
What Do You Need To Change Your AirDrop Name
All iPhones sunning iOS 7 and above support AirDrop by default. Meanwhile, iPad should be running on iPadOS 13 or later.
Before we proceed to change your AirDrop name, check that there are no pending software updates. If there are any, you should do those soon so that there aren't any compatibility issues with AirDrop.
How To Change Your AirDrop Name on iPhone
To change your AirDrop name on your iPhone you will have to rename your Contact card. Now this can be potentially annoying. Why? Well, every other use of your iPhone that requires your Contact card will now see the updated name.
So, if you still want to change your AirDrop name, here is how to do it.
Time needed: 1 minute
Steps to change your AirDrop name on your iPhone.
Open the Contacts app on your iPhone. 

You will see your name at the top of the list beside your profile picture. Tap on it. 

On the top right corner of the screen, you will see an Edit option. Select it. 

Now delete your name there and type in the name you want.

Select Done on the top right side of the screen
Your AirDrop name has now changed on your iPhone. However, it might take some time for the change to reflect across mobile devices. To change your name on iPhone 11 and iPhone 13, and anything above iPhone X you need to follow the same process.
Change Your AirDrop Name on iPad
To change the AirDrop name of your iPad, the process is slightly different. Instead of changing the name on your contact card, you will have to change the name of your iPad.
1. Open Settings on your iPad.
2. From the Settings menu, tap on General.
3. Then select About.
4. Open Name.
5. Now tap on the little cross on the right side of your iPad's name and type in the new name.
6. When you are done, press the enter key or done button on the keyboard to apply the changes.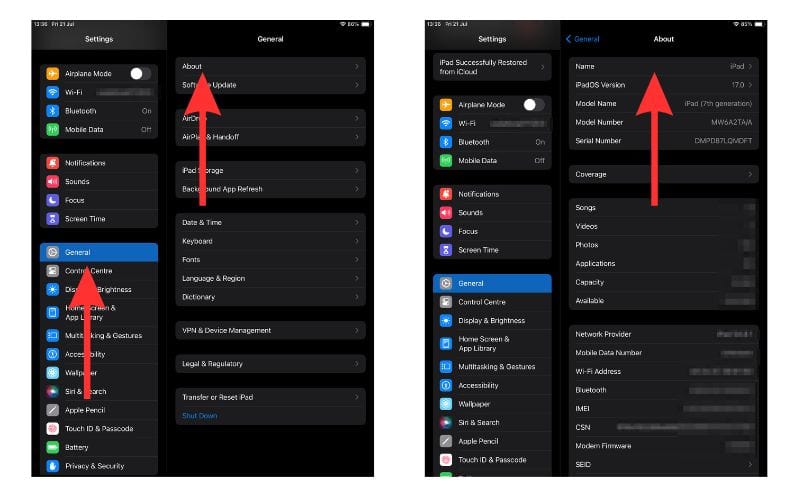 You will now see that the profile photo on the contact card of your iPad AirDrop has changed.
AirDrop Name Change Not Showing Across Devices? Here's How To Fix
s your AirDrop name still not changing across devices? Do not worry, here are a few simple tricks to solve the issue.
Restart your iPhone or iPad.
Go to Settings > General > Software Update. If there are any pending updates, download them and update your iOS or iPadOS.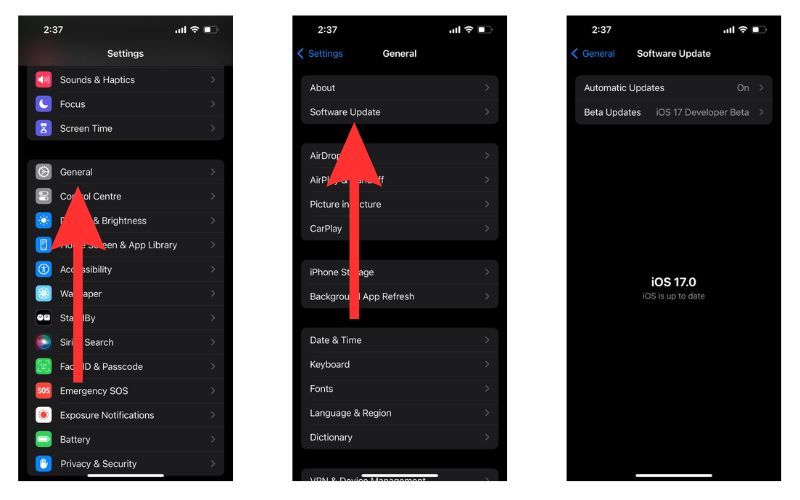 Sometimes, you can try a totally different name. This might solve your issue in some cases.
The issue can at times be with your email address. So, removing your email address from contacts can solve the issue. Here's how to do so – Settings > Contacts > Accounts > Delete Account.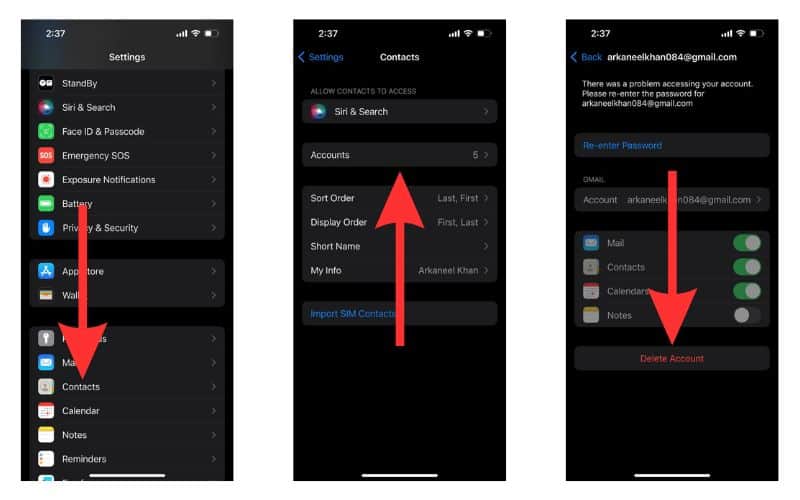 In case you are facing an AirDrop issue on your Mac, please check out our guide on how to fix an AirDrop not working issue on your Mac.
AirDrop With Your Friends and Family Now
Now that you can be easily recognized through your AirDrop contact card what are you waiting for? Ask for all those photos from that last party the next time you meet your friend, or send Mom and Dad photos of the weekend trip when you meet them (or not, haha).
If you have any more questions regarding AirDrop, do let us know in the comments. Feel free to reach out to us if you have any queries regarding any of your Apple devices. We will try our best to help you out. For further reading, check out how to turn on / off and use AirDrop on Mac.