[Update #30 February 16th, 2017 – I left out BitcoinGet, the best task-for-BTC site. I've added it below. – Bryan]
[Update #29, February 16th, 2017 – My Bitcoin Faucet Guide was originally published on December 31st, 2013. It's been updated many times, but the faucet world was rocked when Google cut most faucets off from AdSense due to end-user fraud. The article below has been revamped to focus on the few faucets I've found that still pay. – Bryan]
Bitcoin's price has climbed past US$1,000 again, and that increased interest in Bitcoin faucets. Unfortunately, few remain that pay out consistently and on time, but I've put together a list of ones that do both. Bitcoin faucets aren't going to make you rich, but these are faucets I can personally attest that pay out when and how they say they will. If you need a primer on Bitcoins, check out my Bitcoin primer. It gives you the lowdown on this cryptocurrency.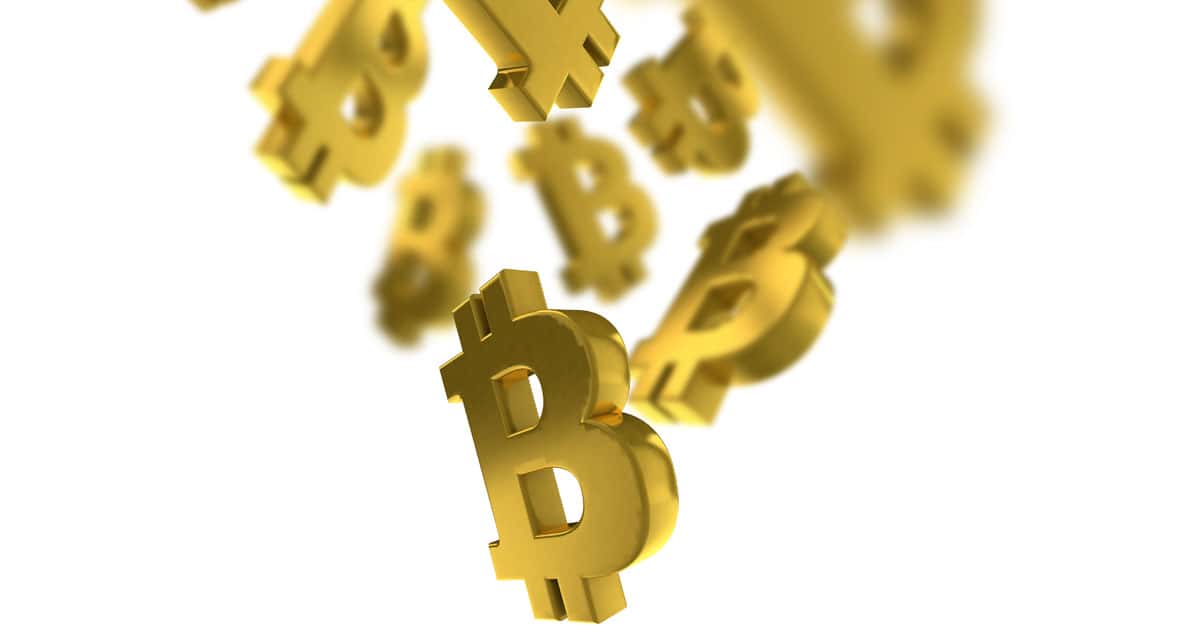 Bitcoin Faucets
Most Bitcoin faucets work by paying out tiny fractions of a Bitcoin in exchange for loading a page full of ads. There are also sites that pay Bitcoins for watching videos or doing crowd-sourced tasks.
You'll need a Bitcoin wallet, either a standalone client-side wallet or a cloud-based wallet like Blockchain.info. For Dogecoin faucets, download the Dogecoin wallet.
Here's my list of 10 faucets I know are paying. Read on for descriptions of how each works.
FreeBitco.in
FreeBitco.in is the best Bitcoin faucet in existence. This faucet has operated for years, and it pays out on time every week. Its payouts are consistently the highest, and FreeBitco.in has added two bonuses that bring users even more value.
The faucet works on a "roll" from a random number generator. The highest numbers pay out more. I've hit the third payout a few times and the second payout many more. I've never seen (or head of) anything higher—I assume the generator is heavily weighted to the lower payouts.
The first bonus is a weekly lottery where you get two lottery "tickets" with every roll, though you can also buy tickets. There are 10 prizes every week—recently from 2.5BTC (!!) down to 0.005BTC.
The second bonus is called "Rewards." You earn two Reward Points (RP) with every roll, and each RP is worth 7 satoshis (satoshi = 0.00000001BTC)—or, you can trade them for goods. The best thing to do, as noted by Vic Cypher in the comments, is to use your RP to activate boosts for your free rolls.
One more note, you earn Lottery tickets and RP playing the Hi-Lo game on FreeBitco.in. That's straight up gambling—I'm not advising people to gamble.
FreeDoge.co.in
FreeDoge.co.in is the sister site to FreeBitco.in, only it pays out in Dogecoin (you'll need a Dogecoin wallet). This faucet works the same as its big sister—minus the Lottery and Rewards.
Moon Bitcoin
Moon Bitcoin is a different kind of faucet. It adds 1 satoshi to its payout every few seconds. The longer you wait between collections, the slower those satoshis get added, but they do add up. After 24 hours, it maxes out. What I like about it is that it pays and has been operational for years.
There's a caveat to this faucet, though—it uses redirects when you hit the Claim Now button after a while. I'm always leery of redirects, so use your good judgement when using this faucet.
Moon Dogecoin
Moon Dogecoin is the sister site to Moon Bitcoin. It works the same way and has the same caveat and payout consistency.
Dance Faucet
Dance Faucet offers another spin on faucets. You earn "tickets" when you use the faucet, and those tickets are automatically converted to satoshis at the end of the day. The value of each ticket is tied to the advertising revenue generated by the site, and you can cash out when you hit 20,000 satoshis.
The important bit is that they pay out. I received a payout today (2/16/2017) that took less than 4 minutes to go through.
DailyFreeBits
DailyFreeBits doesn't pay out much, but it does pay—the average payout is 55 satoshis. It's straight forward. Load the faucet, enter your address, solve the CAPCHA, and submit. Withdrawals are manual.
Bitcoinker.com
Bitcoinker.com is a straight ahead faucet. Enter your address, solve the CAPCHA, submit. You can do it every five minutes, and it pays out on the low side. Note that I've also seen a few advertising redirects on this faucet.
BitcoinFaucet.tk
BitcoinFaucet.tk is another old school faucet that survived the faucet apocalypse. Load the page, enter your address, solve the CAPCHA, submit. The site pays out every seven days, but you have to request said payout. Minimum payout is 3,730 satoshis.
BonusBitcoin
BonusBitcoin is straightforward, but the site does want you to register with a valid email address.. They say the average faucet payout is 226 satoshis, but in my experience, it's less than that. As is the case with all the faucets in this guide, they do pay.
BitcoinReward
BitcoinReward is not a faucet, but is instead a site that pays users for taking surveys, watching videos (commercials), or doing other tasks. I am leery of some surveys—don't hand over personal information, for instance—but I've done a bunch of tasks. Note that many require Flash, but BitcoinReward has consistently paid out for years.
BitcoinGet
BitcoinGet is the best tasks-for-BTC site, and the longest operating service. In addition to videos and surveys, BitcoinGet has tasks and "offers." That includes things like joining Disney Movies and getting a kickback. Pay very close attention to those offers and make sure you're doing what you think they're doing. BitcoinGet has been stable for many years.
Heads Up
Keep your eyes open for new faucets—drop a note in the comments or email me through my TMO profile page.